The global postal sector should increase its financial services in an effort to reach millions of unbanked people, help grow small and medium-sized businesses and reduce poverty overall is the conclusion of Study and Report by the UN's Postal Agency. Perhaps post offices will in future not only offer money-orders and transfers but also a range of other financial services, although investing may be a bridge too far. In the Report Global Panorama on Postal Financial Inclusion: Business Models and Key Issues, the UN Universal Postal Union (UPU) described financial services as "a key lever in advancing the inclusion of unbanked populations into the formal financial system," noting that already one billion people worldwide were benefiting from financial inclusion via their local postal services.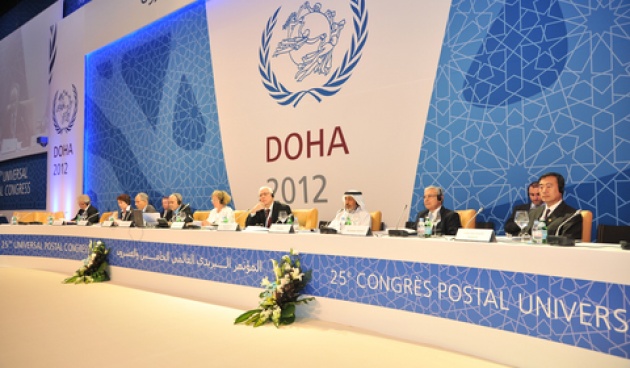 Mail is International as Well!
The Report has been released as more than 2,000 delegates gathered in Doha, Qatar, for the 25th Universal Postal Congress to examine the challenges that have arisen for the global postal sector and how to strengthen its services worldwide. The United States Postal Service is an example of an institution under duress from technology, competition and budget cuts. The Doha conference will continue for 3 months with the UPU's 192 member countries defining the global postal sector's future, including proposals to modify the rules and regulations governing the exchange of international mail, as well as recommendations on the way forward in areas such as quality of service, postal security, e-commerce and trade facilitation, and postal financial services. Also Read: "Broadband as Instrument for Inclusion" - http://diplomaticallyincorrect.org/films/blog_post/broadband-as-instrument-for-inclusion-by-susan-sacirbey/38302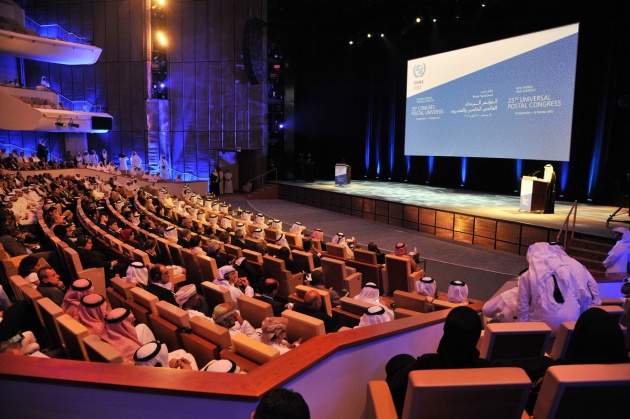 Post Office Financial Services as Causes of Economic Growth & Inclusion:
Emphasizing the role financial services can play in advancing the anti-poverty targets known as the Millennium Development Goals (MDGs), Alexandre Berthaud, one of the Report's authors, acknowledged that although one billion people worldwide already avail themselves of postal banking services – adding up to some $1.6 billion in savings and deposit accounts – more intensive efforts were necessary to increase the number of account holders. The UPU Congress also adopted a resolution urging states to continue developing financial services and recognizing the importance of such services in reducing global poverty. During the most recent financial crisis, numerous postal services offering financial services saw an increase in the number of customers and accounts. See Report: "Banking Services for Low Income".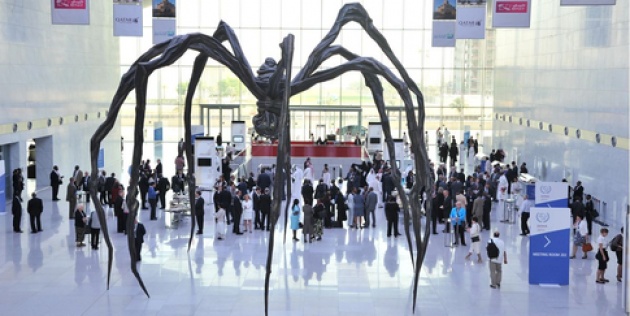 The types of financial markets and services that can be accessed continues to evolve and expand. The Report also details five categories of business models available to postal services seeking to adopt financial services, ranging from cash merchant for government and financial services providers to having fully licenses postal financial services, such as their own postal bank. The type of financial market regulation as well as current competition can affect the further development of the postal sector in money banking and financial markets as well as services. According to the Report's author: "If only 51 Posts [postal services] offering saving accounts can bank a billion people, then the remaining postal operators of the UPU's 192 member countries, especially strongly populated ones such as Nigeria, Russia, Mexico, Ethiopia, and Colombia, could easily provide a gateway to financially include at least 500 million unbanked people directly or through partnerships with banks."
Link to UPU further Information/News
Ambassador Muhamed Sacirbey - FOLLOW mo @MuhamedSacirbey


Facebook-Become a Fan at "Diplomatically Incorrect"








Twitter – Follow us @DiplomaticallyX







For many further current news event articles, see our popular video blogs at "International Financial Crisis" Channel