GENERATING STATION:-
In our first part we study generation and sources of electricity. Next i tell about you generating stations.
The generating station is a point, where electricity are produce and distribution. The two important aspects of power station design is that:
1: Placing and selection of plant out of public places because waste sources and smoke of plant is injurious for health.
2: Provide easily and cheap service as in fault of station.
The generating stations are classified as under depending upon from convert mechanical energy into electrical energy.
* Steam power stations. * Hydro. Power stations.
* Nuclear power stations. * Diesel power stations
First we study steam power stations.
STEAM POWER STATION :-
The steam power station work to generate electrical energy with the help of steam, which steam produce by burning coal and boil water. Because we see that the coal are use in station as a source so we also called this thermal station.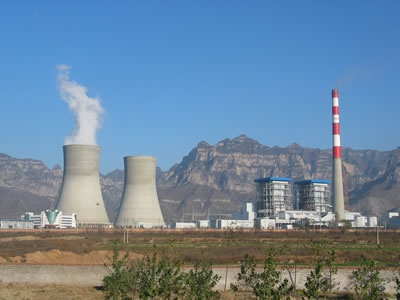 WORKING:-
In this station first we burn coal and boil the water. The boil water change into steam and this steam are transfer to turbine with the help of pipe.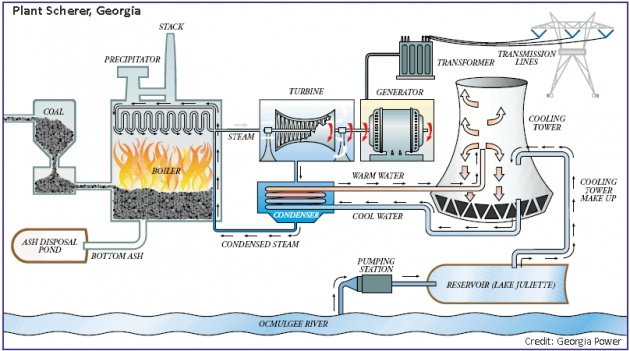 But, from boiler to turbine many other equipment are use to control steam and out of flue gasses with the help of chimney. The steam are throw in turbine with pressure. In this cause the turbine are start and it should be coupled with alternator, which is convert mechanical energy into electrical energy.
Placing Point Of Station:-
1: The located station as near the fuel avail or near the coal mines.
2: Because huge water are used in this stations, so plant the station at near the huge water are easily available.
3: The station are plant , where machinery and other equipment are easily transport to station.
4: Cost of land are cheap ,where power station are plant or located.
5: Distance is far from human populated, because the huge amount coal burning. Therefore smoke are pollute the human area and dangerous for human health.
Thanks for study..