Ok. So here we go.
Pranayama –I would say- is my second short animation. I was kind of blue at that time and I challenged myself to do this animation in a short time, since I was willing to submit it to a video festival here at Santiago de Chile in which they had an animation category. So I had, for this reason, a deadline. When it comes to work on your own projects… deadlines help.
As I was running out of time I just went on working on a mix of quick solutions and straight forward working as long as the minimum workflow of an animation process would let me.
The idea for the story came from a personal experience in which I was attacked by a dog very late one night in which I was walking back home with not a coin in my pockets nor a cell phone to reach anyone… this happened years ago… cell phones barely existed. And well, yes, this mutt just bit me because he was protecting this homeless man who was sleeping under a small marquee.
As I worked on this idea I just drafted the storyboard and mounted at the same time the animatic, very quickly.
In fact, you can notice how the storyboard I show here is built up as an afterward.
Notice that the red frame board is what I depict on the dog running cycle process pictures.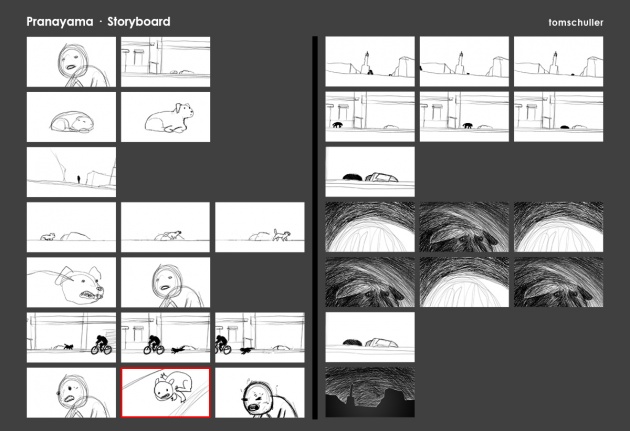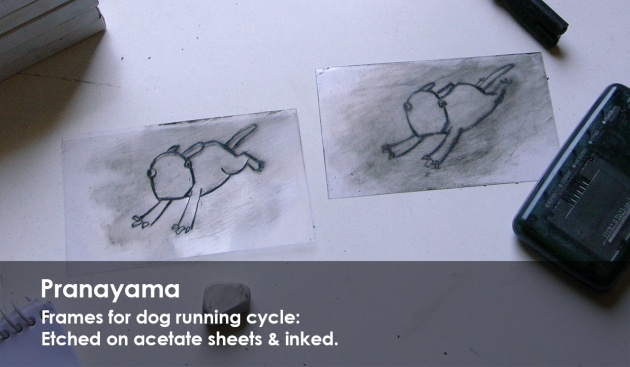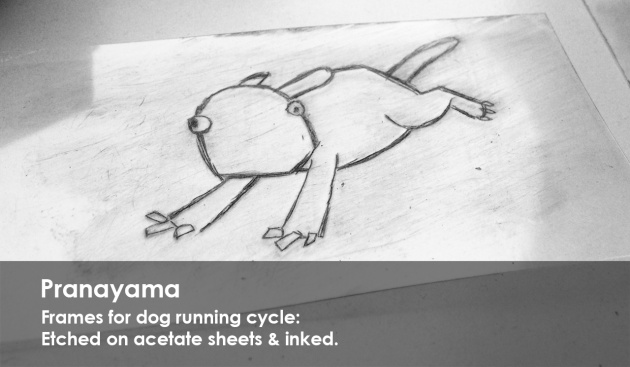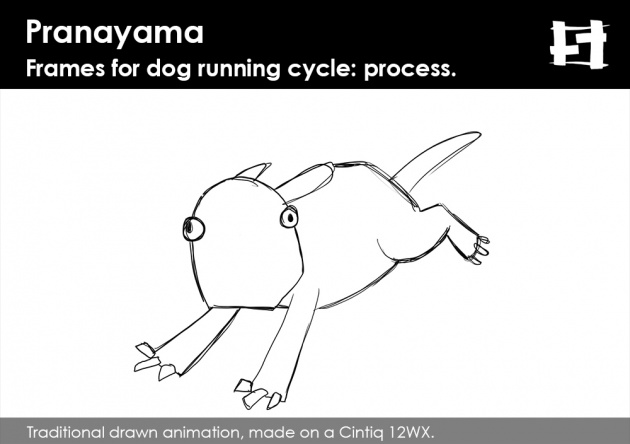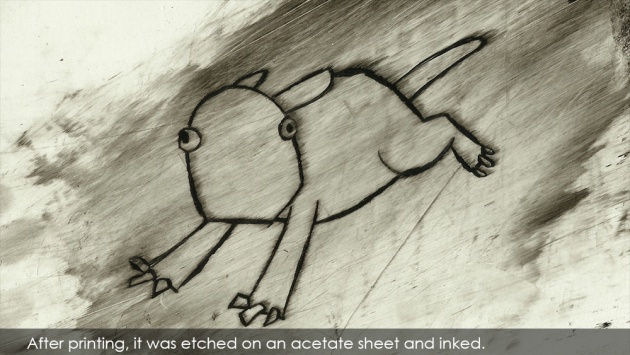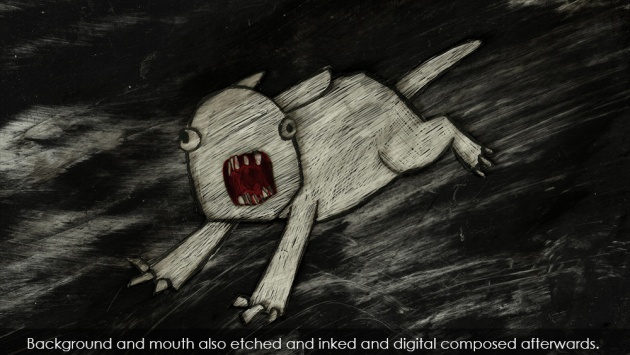 abrazos!