Preloved books: An alternative for the bookworms.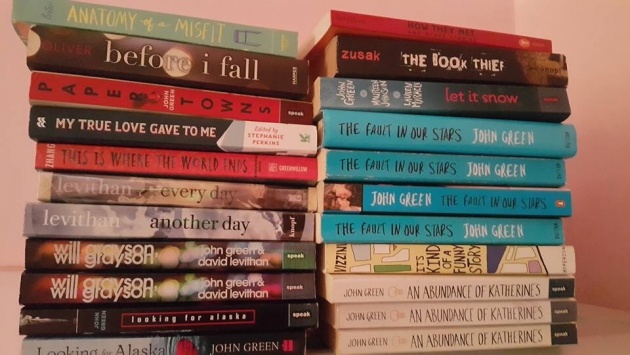 *image is credited to Rain Tajon
Books are still books. New or used or preloved, they are still books.
In the eyes of a bookworm, foxing, tanning, and age don't really matter and is what I have learned after observing and buying books that were used but not abused, in other words, the preloved books or second-hand books.
But what are books that are considered preloved?
Preloved Books
Preloved books are considered second-hand books or maybe more than second hand. Like those second-hand clothes that are being sold in the market, they can be somehow the same thing. But there are flaws or stains that is due to years or aging or maybe the way the first owner reads the book.
With the existence of bookstore that sells preloved books, I can definitely save a lot of money without compromising my love for reading. For what I have learned was that, with preloved, I can have the same book 50% less or more. Definitely a big saving.
People may tell that of course it is much cheaper because it has been used or read, maybe there are missing pages too but in the mind of a bookworm, as long as it is still readable, it is still okay, acceptable. But I must say, not all secondhand books or preloved books have a lot of flaws.
Now, let me tell you what can be a preloved book looked like.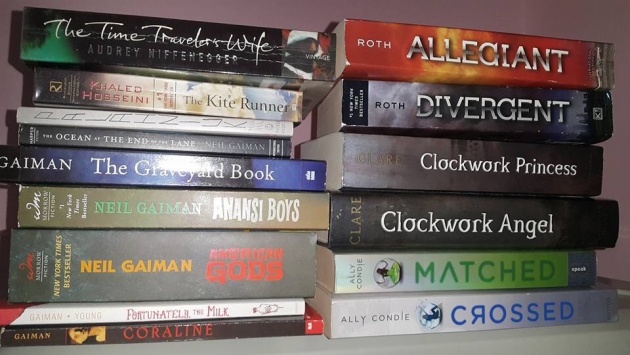 *Image is credited to Rain Tajon
Common flaws in a preloved book.
When I was just starting to buy second hand books, I was not aware of some terms that the online seller, and I just learned about them little by little and here are some of the conditions of a preloved book.
1. Sunning - One of the two major devils of book condition is caused by sunlight (the other devil is moisture). Sunlight causes books and/or their jackets to discolor. The most common alteration, but far from the only one, is fading or browning of the spine, both of the book and jacket.
2. Foxing - This is the rusty brown spotting frequently seen in 19th century books and some 20th century books. It is caused by paper acidification.
3. Sprung - Book bowed. Generally caused by the book being exposed to sudden temperature or humidity extremes. Some books are more prone to this than others.
4. Offsetting - Brownish staining on pages, generally caused by newspaper clippings laid into the book.
If there are conditions, there are conditions that can be described to a preloved book.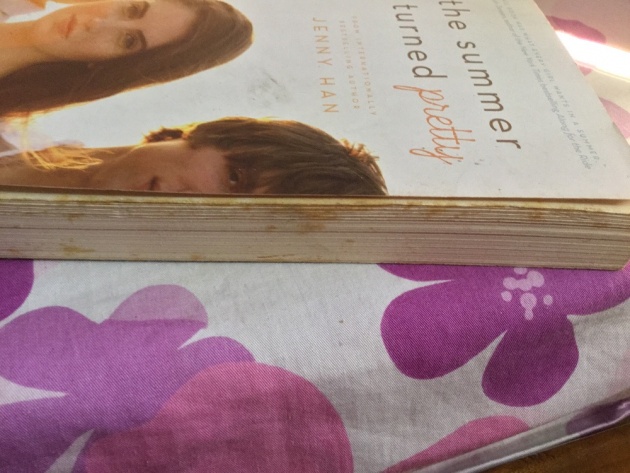 Book with foxing
*image is credited to rain tajon

Seeing the flaws more on a preloved book
*Image is credited to rain tajon

Books that has a lot of creases.
*Image is credited to rain tajon
Standard conditions of a preloved book.
There are acronyms that are being written in every book that were put on sale and here are they.
1. LN- Like new. This means that the book is like a brand new one, just that there is no seal or plastic wrap like the brand new ones. These are the books that are really well taken care of, or the seller didn't finish reading it. It is like buying a new without the seal.
2. Very Good - Standard abbreviation is "VG". Very good implies that the book is all around in sound condition and collectible. The book will have visible, but not serious flaws. A Very Good book may show some fading and/or staining to the covers.
3. Good - Standard abbreviation is "G". They are those books that are still acceptable despite the flaws, it is still readable.
4. Very Fine or New - Standard abbreviation is "VF" or "New". A book in New condition is a book that is in the same condition as when it came off the press and has no noticeable flaws to the actual book or dust jacket. Most books you would find at a book store will not meet this level, because of the minor damage that occurred during shipping.
5. Fine - Standard abbreviation is "F". If a book is described as Fine, certain flaws must be mentioned. For example, the presence of a former owner signature or bookplate must be mentioned.
6. Fair or Poor - Standard abbreviation is "Fair" or "P." Except for the very rarest books or hard-to-find reference books for research. Books in this state may have detached or missing covers, no dust jacket, torn pages etc. The books should still have all the pages (though some may be loose).
Now, let me tell you why I get into preloved books.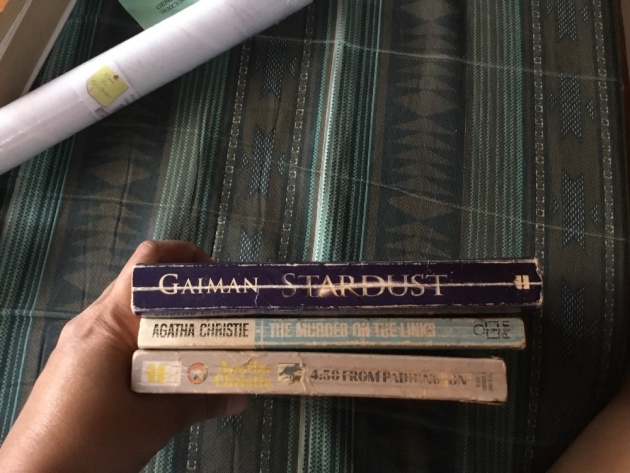 Books considered good.
*Image is credited to rain tajon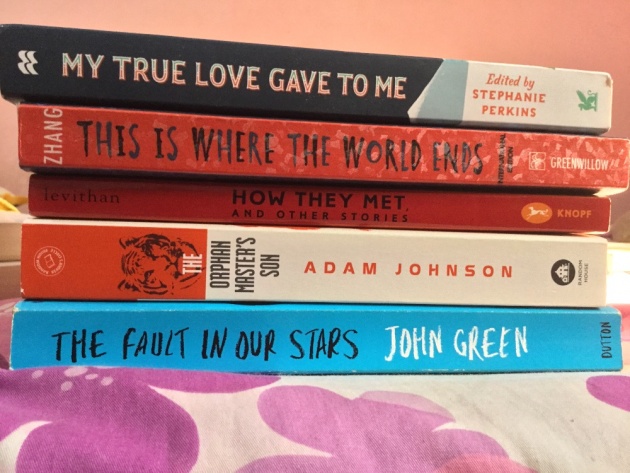 Books that are considered very good in terms of the conditons
*Image is credited to rain tajon
Preloved books versus brand new ones
I am frugal, but it does not mean I have to sacrifice my money on the things that I love, food and books. I kept in mind, if there is a problem, definitely there is or are possible solutions.
With just few books that I have read last year, since I am on tight budget, I have found a solution to it. Buying a couple of brand new books can make me buy around five second hand books. That is 3 more of what I can have. More books to read.
Aside from that there is a soothing smell of old books. Those pages might have yellow stains, but the pages have somehow released this sweet and relaxing smell and I just love sniffing them over and over again, not to mention the smell gives me a sound sleep at night.
Now, which one would I choose? I am going with preloved now and I just started my online bookstore that sells preloved books.
Let me share some interesting trivia about books.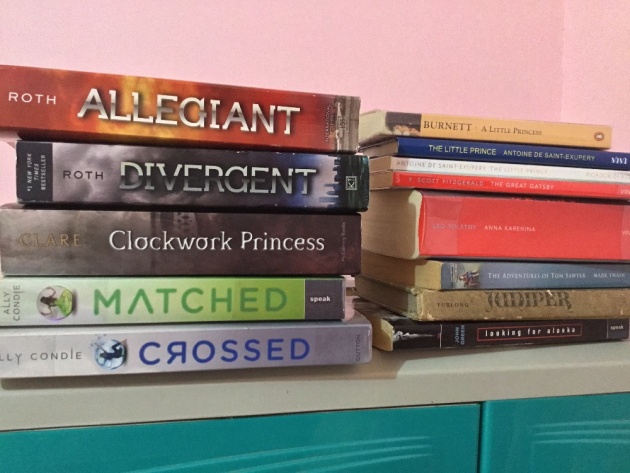 *Image is credited to rain tajon
Interesting Facts About Books.
1. Geoffrey Chaucer's 'Treatise on the Astrolabe' is possibly the first children's science book written in English – he wrote it for his son.
2. The most expensive book in the world costs (in theory) 153 million Euros and is only 13 pages long. And it is just wow!
3. The Japanese word 'tsundoku' means 'buying a load of books and then not getting round to reading them'. I have been one, maybe I just hoarded.
4. According to one estimate, J. R. R. Tolkien is the author of the second and third biggest-selling novels in the world.
5. The smallest book in the Welsh National Library is Old King Cole. It measures 1mm x 1mm and the pages can only be turned with a needle. That is so small indeed isn't it?
6. A 'bouquinist' is a dealer in 'second-hand books of little value'. I would like to meet one and befrined him or her.
7. 'Bibliosmia' is the enjoyment of the smell of old books. And I really do love that smell, who wouldn't?
Here is a video to see more of the foxing of a preloved book.
*Video is credited to rain tajon
******************
Until next time! Thank yu for reading!