The premiering of your short film is one a really important pay off to those involved in your project and all those that supported you along the way. Jennifer Bourne suggested that I write a blog about my experiences, in screening and premiering my films.
I have been involved in arranging premier events for two films that I have made, in two events, Indie film fest 1 in 2009 (premiering Mr Morag's Helical Dreams) and indie Film fest 2 in 2012 (Ouroboros) both were run at a digital cinema, called the Mercury cinema here in Adelaide South Australia. The cinema has a capacity of around 200 people. It has a state of the art 4K digital cinema projector. I am glad to say that on both occasions, the events were both sold out .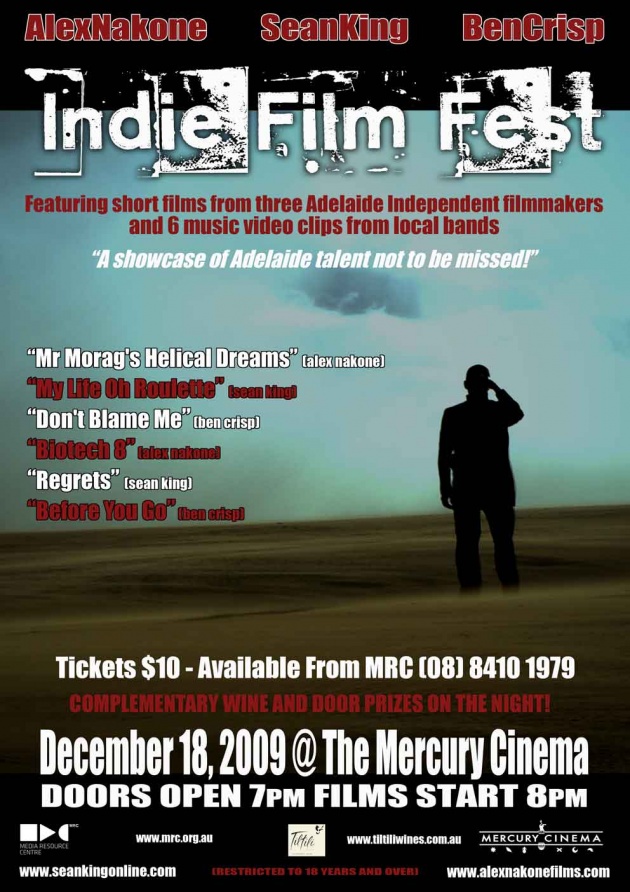 On both occasions the night was considered by most to be a resounding success, and a real buzz was created around the films with people talking about them for weeks after.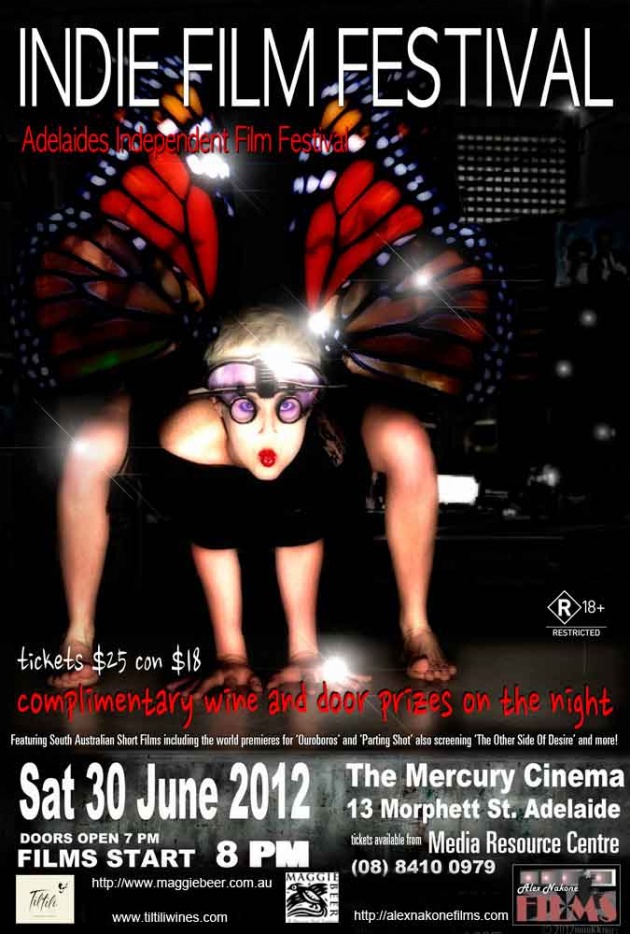 What was the recipe for this success?
Firstly, we ran these events with a small number of other local independent filmmakers who also were in some cases premiering their films. Naturally, if a film has, let's say, twenty to thirty people involved, than it doesn't take an Einstein to work out that if all of those bring two or three extra relatives or friends, than you only needed to screen three short films to fill the venue.
In addition we had local businesses sponsor these events with complimentary South Australian wine and cheeses in the foyer. We also had businesses sponsor the event with door prizes. On both occasions, we started the event with an introduction over the Public announcement system and followed it by thanking the audience, with the drawer for the door prize. Ok, what did this achieve? Well quite a lot. It is firstly acknowledged the audience in a way that they don't get acknowledged when they go to the cinema. It immediately grabbed their attention. They were thus far more receptive to the content offered in the short films. The audiences were already more receptive to the films as they also had a direct interest in the films being created by people that they knew.
Here was part of my speech at the beginning of the 2009 Indie film Fest
We hope that tonight you will gain an appreciation of films that are perhaps outside mainstream cinema but offer independence in thinking that can challenge aspects of society and above all ...entertain.

A word about what it's like being an Indie film maker. We start with an idea ...it often obsesses us....it then turns into a drive to make that idea become a reality.....then comes the hard part.

Raising the cash! We start to collaborate with people who will often work for little or no monetary return but will give of themselves generously. It is true to say that if it was not for the age of Digital technology we would not be able to have realized these projects. We use digital cameras, small crews ....and post production is done spending long hours on personal computers at home (and might I add, hours of pulling hair). The true indie film maker has not received any tax payer funding to realize their projects.
In terms of thanking and managing our sponsors through the projects, the premier events were a God sent! The sponsors were offered complimentary tickets and so mostly attended, which revealed to them how their sponsorship had been used. We had banners in the foyer and we had screen advertising for them.
The other amazing aspect of the live event was seeing the films projected onto the big screen. All the films were submitted in the highest possible MPEG file quality and then were up-scaled to 4K by the projectionist. The quality of the pictures was breath taking, and for the first time, I could see aspects in the pictures (which I had been editing for hours in the edit suit) that I had never seen before!
Of course after the event, cast, crew, sponsors, friends and family all had an opportunity to express their opinion about the film that they had often seen you spend hours working on. This is a small gratifying moment that personally gave me enormous satisfaction, and made the effort in making the film worthwhile.
All in all, the live premier event was an essential morale boosting occasion that I consider a must following every short film that I am involved in making.
** If you have enjoyed what you have read today and would like to share with your social networks, please refer to the various buttons above the title of the blog. These allow you to share on most major social media sites, and we would love to continue the conversation with a wider audience.