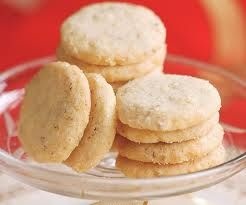 Ingredients:
100 gm parmesan cheese grated
2 packets cheese and onion flavored potato chips lightly crushed
2 tbsp sesame seed
75 gm plain flour
75 gm butter
A pinch of garlic powder
Salt to taste
A pinch of pepper
Preparation method:
Preheat the oven to 190 C. mixes all the ingredients except butter together in a bowl. Now add butter and mix lightly to form dough. Divide the mixture into 10 even sized pieces and shape them in the form of cookies, with oil on your palms, or roll with the rolling pin. Bake in a preheated oven for about 15 min. until lightly browned. Cool the cookies on the baking sheet for 5 min., the carefully put them on a wire rack to cool. When cooled, store in an air tight container.