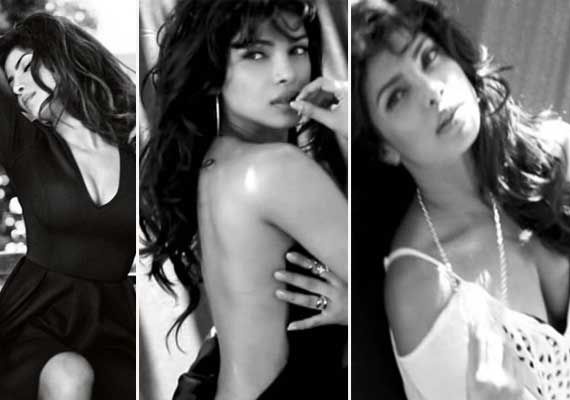 Priyanka Chopra is all set to give another mind blowing performance after Barfi in the upcoming movie Mary Kom which will hit the movie halls, all around India on the 5th September 2014. Priyanka is known for her acting skills in several diversified roles all through her career. Even the "7 Khoon Maaf" actress has tried her luck in singing and after the release of her singing album "Exotic" people knew that she has more ability in her than she shows.
For her upcoming movie Mary Kom, Priyanka is playing the role of the lead protagonist M.C. Mary Kom, an Indian wrestling champion who has won the award for the "World Amateur Boxing" five times in the total six championships. Chopra had to do a complete research of Mary Kom to act in this biopic and also had to undertake a hardcore, intense workout so as to do justice to her appearance as a wrestler and portray the autobiography of Mary Kom in the best way possible.
Mary Kom helps Priyanka understand her life
Priyanka went all the way to the hometown of Mary Kom to know about her family, the place she grew up, her childhood memories and her taking up wrestling as a career. When she visited Manipal, the birth place of Mary Kom where she is still staying with her family, Priyanka got some great tips from the wrestling champion herself. Mary Kom chatted with Priyanka and gave her useful anecdotes about her life – how she manages her family life, coping up and fulfilling all the responsibilities of a mother as well as of a wife.
Priyanka's special workout designed by Samir Jaura
The person behind Farhan Akhtar's fitness and physique in the movie Bhaag Milkha Bhaag, Samir Jaura is also responsible for building up the perfect avatar of Priyanka Chopra as Mary Kom in this movie. He gave Priyanka a routine which comprised of two hardcore workouts each day combining cardio exercises, functional workout, high-rep exercises to increase her flexibility, stamina and strength from the core.