That saying "respect is not given, it is earned." is a very true in every aspect of life. Whether your a business man, an athlete or even a student, when you enter a particular environment, the notion of respect is actually there. The level of respect is to be interpreted by whomever you actually meet.
Respect amongst competitors within sports is actually a little different. The respect and professionalism in sports that is brought to the table it like business. To gain popularity and sponsorship, you have to conduct yourself in a proper manner. No matter what you do people are always paying attention. Prime example is George St. Pierre, A UFC fighter, one of the pound for pound mixed martial artist on the planet and a true professional.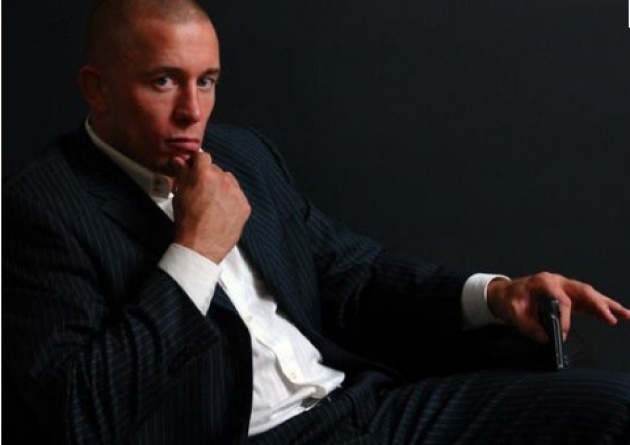 If you are die hard MMA fan, you can't help but admire the approach St. Pierre takes in and out of the cage.
Outside the cage, he is role model and ambassador to the UFC and MMA. When doing important interviews and attending press conferences, I'm guessing he is wearing some famous worldwide clothes designers suit and Italian shoes to match. That is just the appearance that anyone can adopt and make a good impression. When asked how he feels about his opponents he never disrespects them or their art. He emphasizes his strengths and improvements. He is a true Martial Artist and athlete in success and defeat. What company wouldn't want to make this guy the franchise face of their business? Because of his professionalism, many MMA and other athletes have taken this approach because this will bring about more opportunities for themselves and the people around them.
Inside the cage, he respects his opponent in a different light. Quite like any athlete and close contact sport, when you show too much respect for someones ability, that can actually be a downfall. By training hard and imposing your game plan on your opponent is respect in itself. With a MMA record of 22-2, St. Pierre is an undeniable force in the cage. Currently, St. Pierre is injured but he is doing viral promotion online of his rehabilitation which only means he will return and be better.
Watching the interaction of athletes, coaches, sponsors and other martial artist, you can decipher easily on who will grow as a person and athlete or simply parish in their journey to be the best at whatever they do. The words they use and the actions they take.
For more MMA and Judo feeds check out my fan page on Facebook .