Dear Students,
Happy Eid-al-Adha to all of you!
As you all know, we had the Eid-al-Adha's festival (our big Eid) last week and couldn't do that much work.
In all Islamic countries, during the Eid days, people celebrate and have a wonderful time with their family and friends.
So, as a tradition, older members in families give gifts, money or anything they think is valuable to the younger members. We have a very good news for our digital pioneers and citizens who have now the freedom to raise their voice by creating quality content such as articles, blogs and videos. Our Italian partner has brought some changes in the system to make sure the quality of the content matches our needs. This great change provides the opportunity to be rewarded for the best blog.
 Fereshteh Forough, from the NY office, went to TEDx to tell her story and explain why we need to obtain a Digital Citizenship, especially for people in developing countries, and in particular those in societies that have limited opportunities like refugees, minorities, etc. My story is similar to Fereshteh's and I totally agree with her.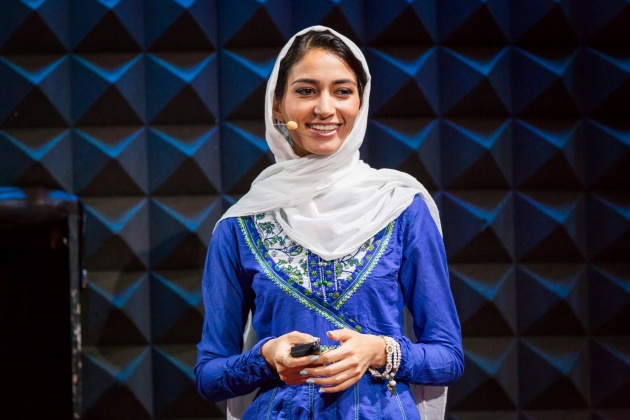 Beautiful smile.
In Kabul, our female football team competed with the National female team. It was broadcasted live on Tolo TV, and the first time in Afghanistan's history that a game between females team was broadcasted on television. This is a great model to show women's empowerment through sports. Winning the game was not the most important part.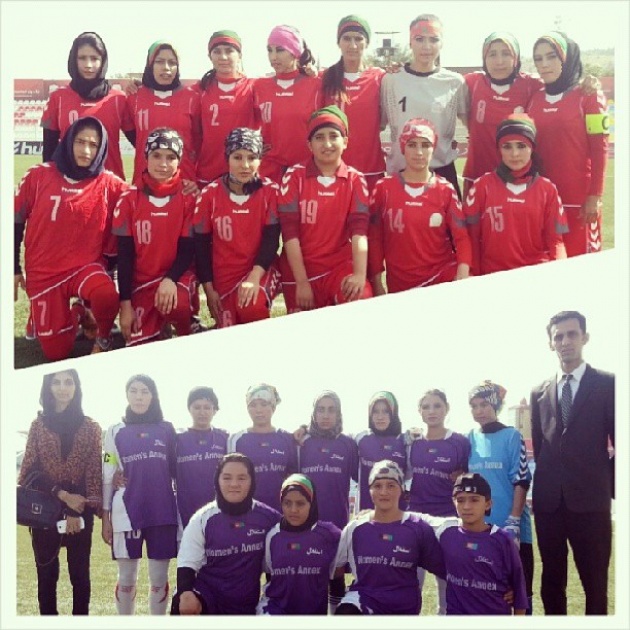 Our Women's Annex team players (teenagers) with the National players.
This week, the best female performer with the highest BuzzScore, after Elaha, our social media leader in Herat, is Elaham Salhi. The best male blogger with the highest BuzzScore is Syed Ahmad. Once again, I would like to thank you all for your participation and hard work.
By Roya Mahboob