With the most awaited boxing fight of the century that will happen tomorrow May 2 on Las Vegas, between the world's undefeated Floyd Mayweather and 8th Division champion Manny Pacquiao promos are everywhere. Hotels, restaurants and other type of business offer deals related to this rare event. Some restaurants offerpackages with of course an exclusive live pay-per view.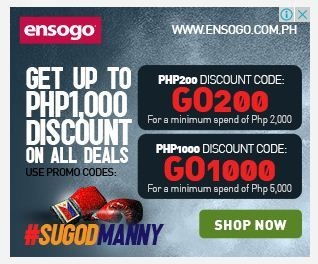 Take the online shop Ensogo as an example. They offer discounts on all purchases just by using their special promo codes. With this code you will surely get enticed by the
benefits behind this promo.
This is only one of the many businesses out there that offer promos regarding this once in a lifetime event.