Hello everyone. Good day to all of you. This day I would like to share with you the proof of my earnings from a revenue sharing site. I know many of you out there are still hesitant to join in any online business. Whatever reason you may have today I would like to share the screenshots of my transactions since I started the business. These screenshots are real. And I can assure you that they are all my personal transactions. I can guarantee that they are not copied from someone's blog. And if you have any questions you can email me or contact me with the number I provided.


The proof of earning below is the latest transfer of funds from my Paypal account to my bank account in Unionbank. I transferred 2,050.00 PhP. This is another blessing from God.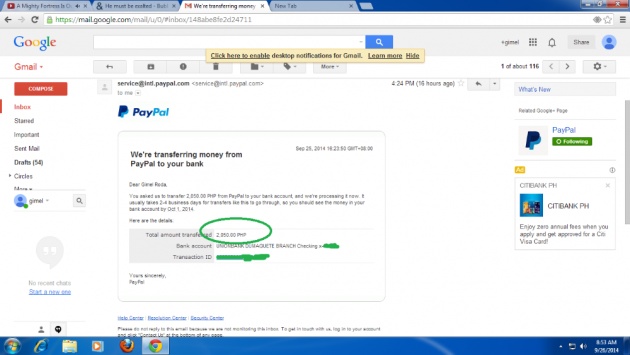 The next screenshot is actually the email I have received from Paypal notifying me that I have received an eCheck from Bubblews. It has been stated that I will be receiving the money in about 3 to 5 business days. Just check it out to see it yourself my latest earning this month.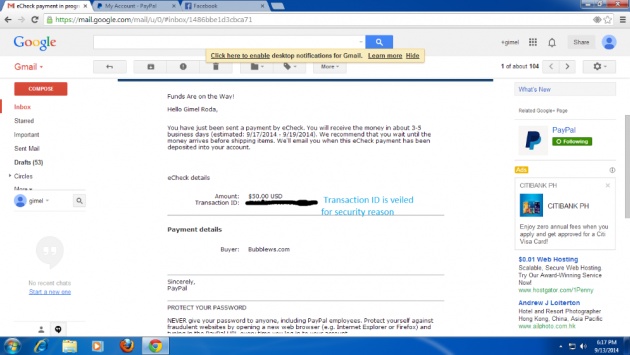 The third screenshot is the notification I received from Paypal informing me that I have received an eCheck payment. I received 6I.21 USD as their payment.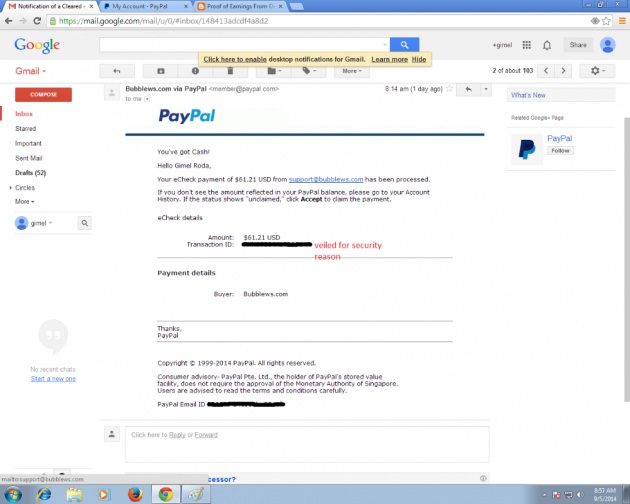 These are just some of my screenshots. But if you want to see more proofs, you may check it on my blog. Kindly visit http://gimelroda.blogspot.com/2014/08/proof-of-earnings-from-online-job.html for more information. To contact me, just send your message to sda777amen@gmail.com.
Thank you for taking time to read and more power to you.