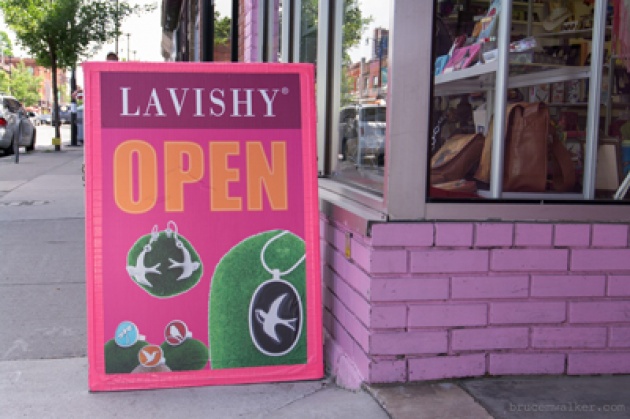 We are standing in a small store called LAVISHY, and I am talking to the owner, Leo.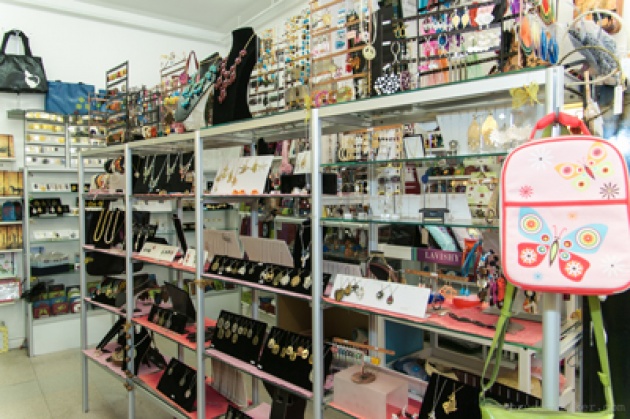 This bubbly individual tells me that his store is all about making people happy and that he is very happy to give something back to his adopted country. He points at his latest line which he calls the O Canada line.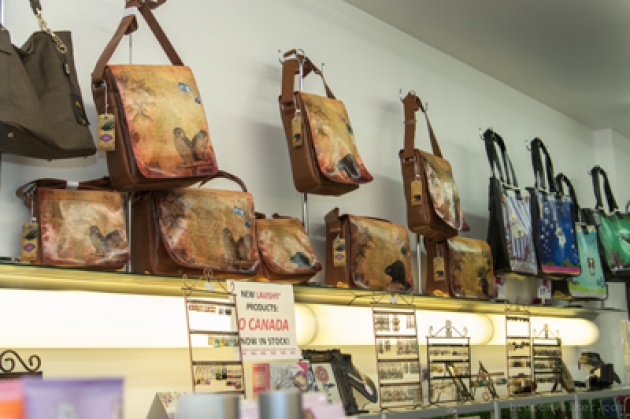 The store is small but filled with tastefully displayed, beautiful accessories, ranging from delicate filigree jewellery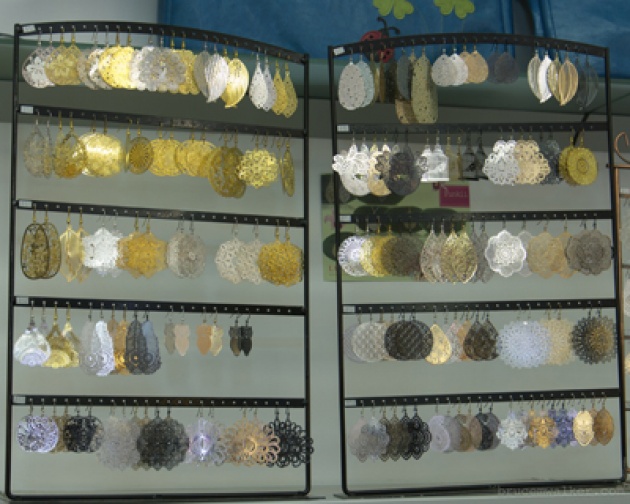 and enamel pieces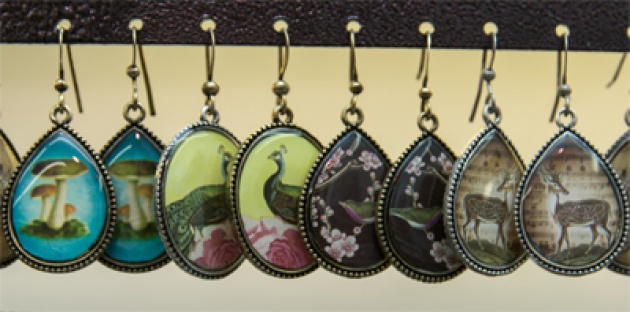 to gorgeous purses, wallets, change purses and more.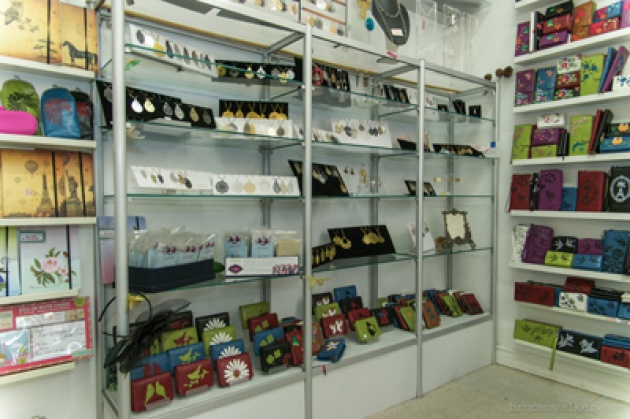 Much of what is in the store was designed and conceived of by Leo. He tells me that his part in this is not important, the LAVISHY line is what is important … I beg to disagree. This store and it's contents would not be here if not for his clever designs and good business sense …but Leo wants to make sure that everyone who was involved gets credit.

Leo started out as a media person, a journalist. He did this for 10 years. When he came to Canada in the mid '90's - he had nothing. His spoken and written English was non-existent, and he began the long climb to teach himself English and to become acclimatized with his new home. He attended business courses at Humber so as to get a good grip on running a successful business.

At first Leo worked for a watch distribution company. This involved going to various trade shows where the goods were displayed for retail buyers. The owner expressed an interest in having something unique and interesting to show, Leo said that he could come up with some designs. He did. The line took off, but unfortunately (and for reasons claimed to be crucial by the owner) Leo's name was not shown as the designer, He was greatly disillusioned by this experience, and supported by his friends, he decided to start his own line of jewellery and fashion accessories and distribute it himself.

This proved to be a lot of work of course, but he persisted. He went to trade shows, he visited stores, he established a network of contacts. He designed and created a limited collection which he exhibited at a trade show - the reaction was very positive. Leo was really excited. Once he had some interest he needed a place where he could get his designs turned into more product. Some pieces he was able to get made in Canada, but in many cases, as with the incredibly delicate filigree pieces,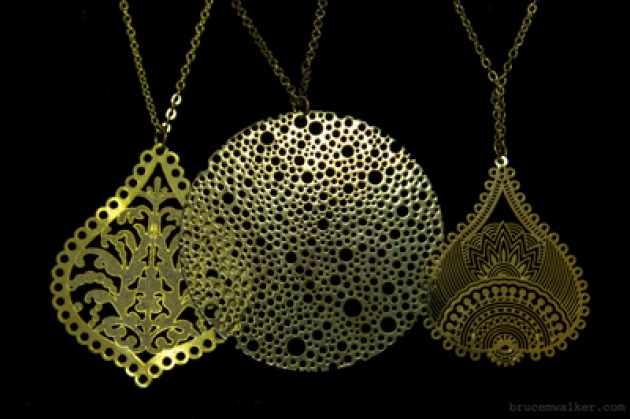 he had to use specialized manufacturers in various countries including Japan and China.

Leo was fortunate in finding a suitable commercial space close to his home and that is where he opened his first store. Business boomed and he found his various lines being picked up all over the world. He confided to me that it's ironic that he has his accessories in gift stores in various large U.S. airports including New York and LA, but he sincerely wishes LAVISHY designs could be found at Toronto airport which he considers to be the entrance of his beautiful hometown.

We stroll around the store and examine some of the exquisite filigree pieces. The detail is wonderful and the workmanship is first rate.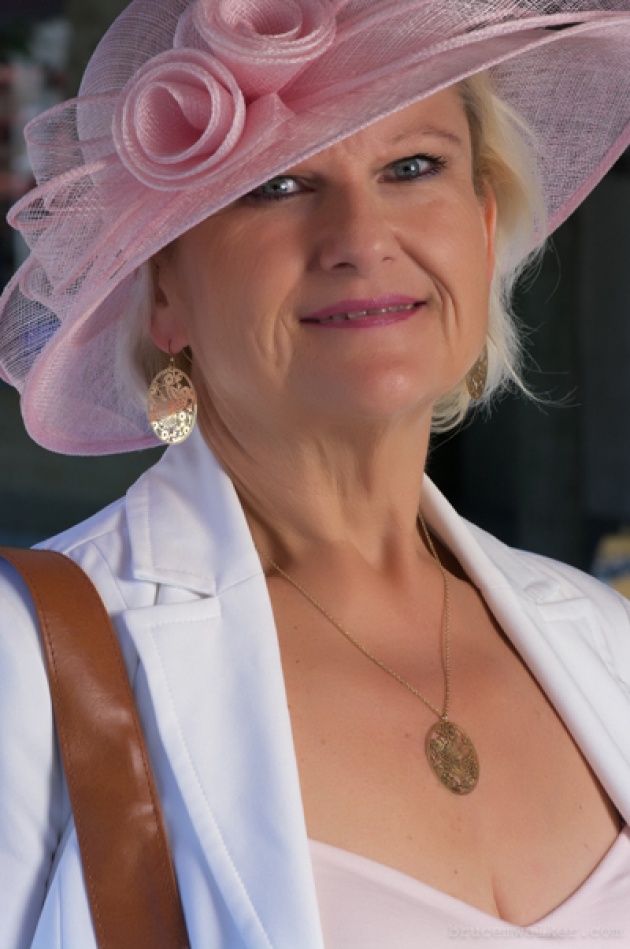 Kim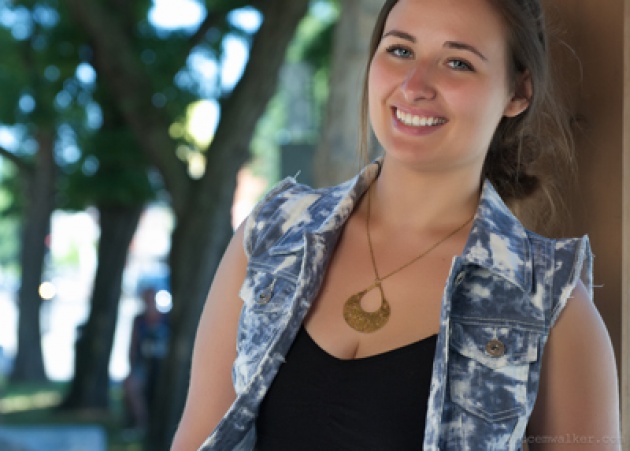 Iryna
One notices at once that the prices for the various items are incredibly reasonable. Leo says at LAVISHY, one can buy something from $1.00 to $125.00 with the average price being $20.00. Keeping the prices reasonable is of the utmost importance to Leo. He wants the average working person to feel that they can come in and buy something attractive for an affordable price. I pause at a display of necklaces done in enamel, Leo points out that these are appealing to all ages.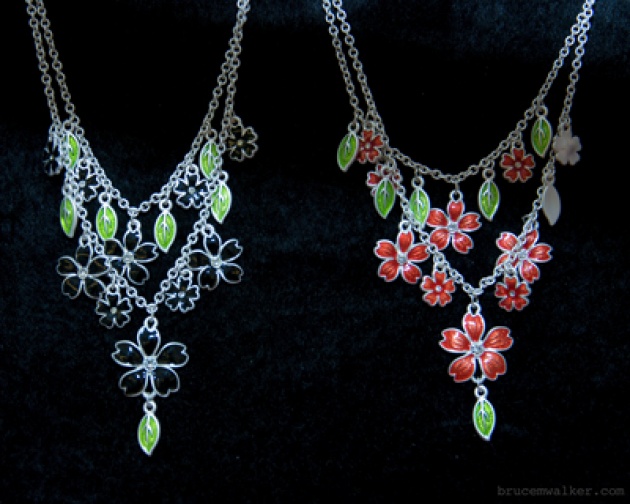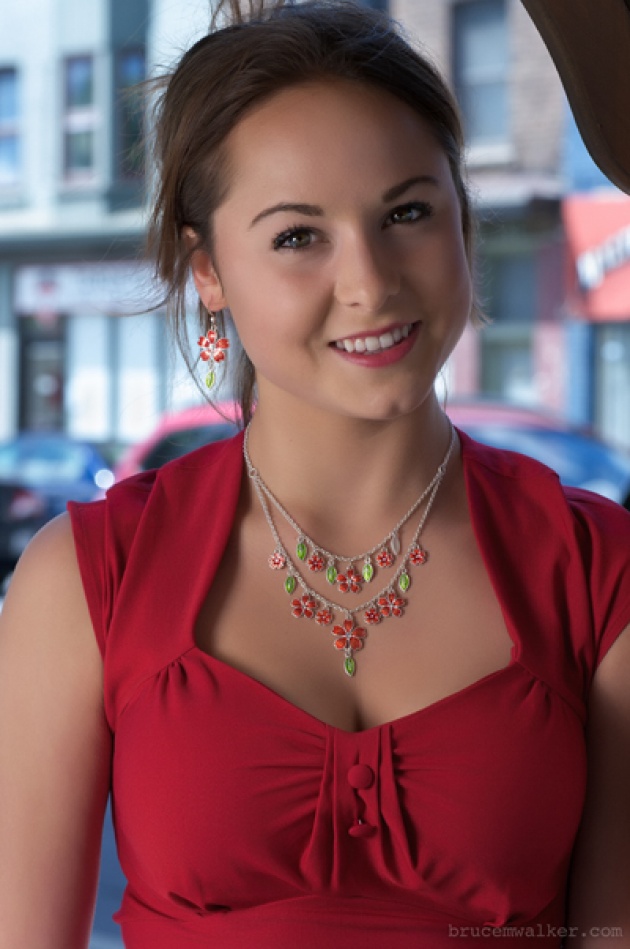 Sophie

Also important to Leo is that his designs are "… appealing to all ages - to everybody - from young children to adults".
Sophie, Megan and Kim
He also wants people to a complete experience - being able to get an accessory for every mood and need.
There are whispy scarves, crazy big bangles
sweet little feathered head embellishments called Fascinators,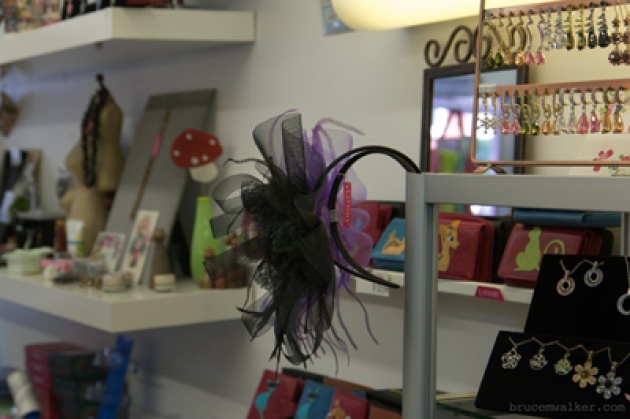 colourful belts, and sunglasses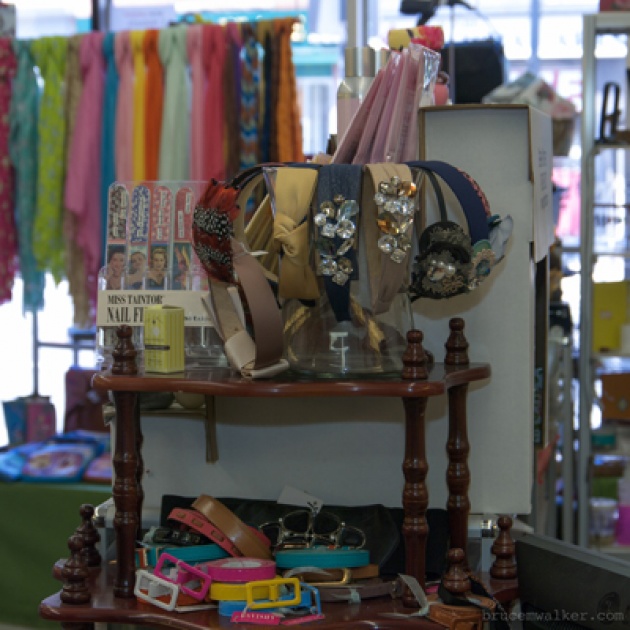 He shows me a line up of delightful toiletries - body wash and body lotions (which smell delicious). He says he only carries products which he would use himself.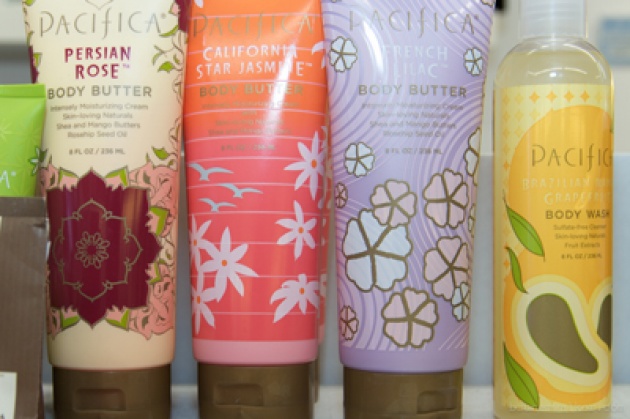 I admire the rack of gift cards and the LAVISHY gift boxes and gift bags of various sizes.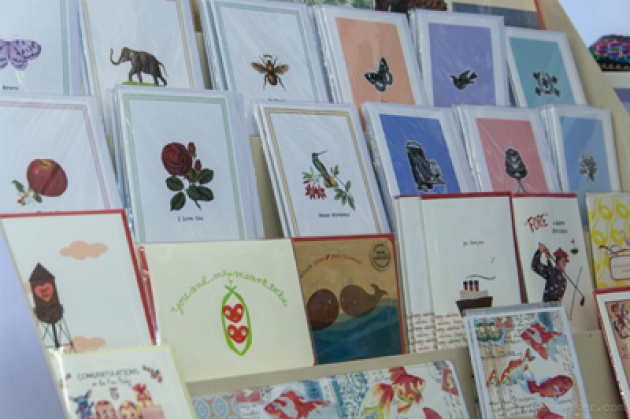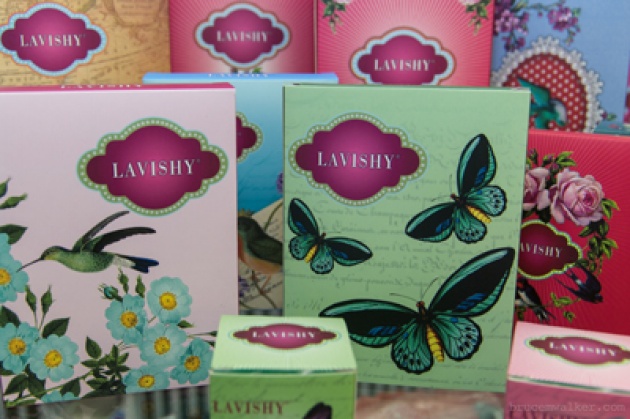 I discover that Leo has designed both the cards and the attractive packaging. When you buy a gift in his store, you will leave with a complete package which presents beautifully.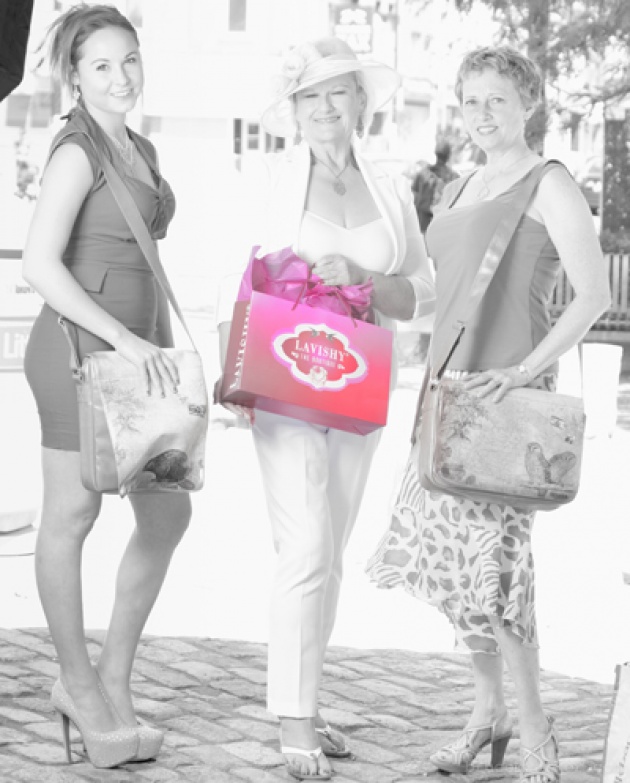 Leo gets his inspiration from many different things. He is fascinated by various cultures. We examine a gorgeous double double-sided pendant. On one side is a Koi fish and on the other side is a Canadian Maple leaf motive.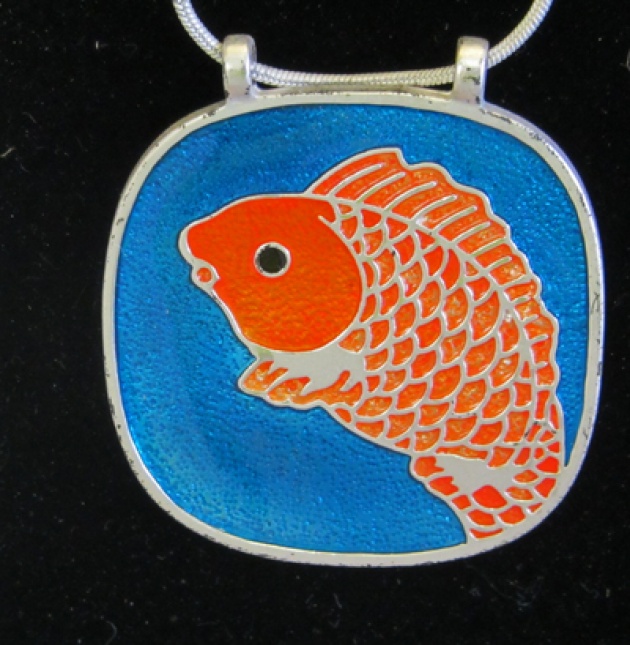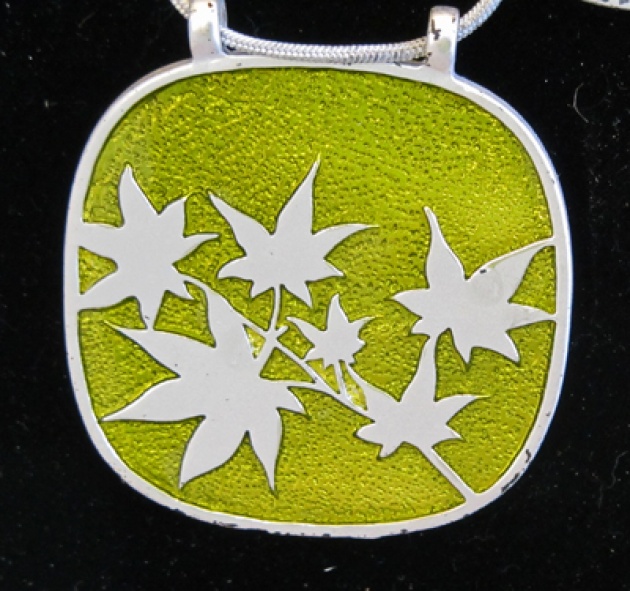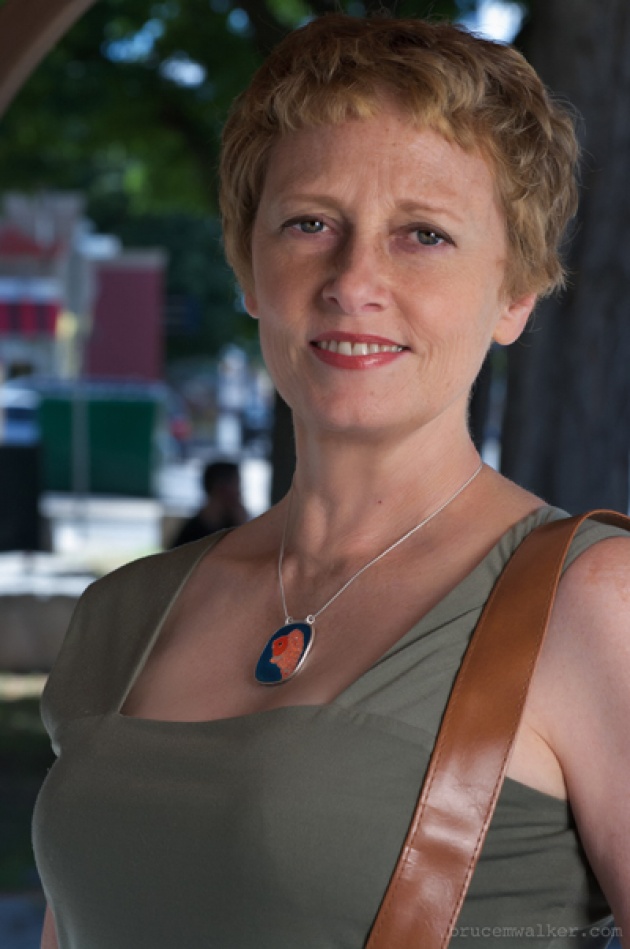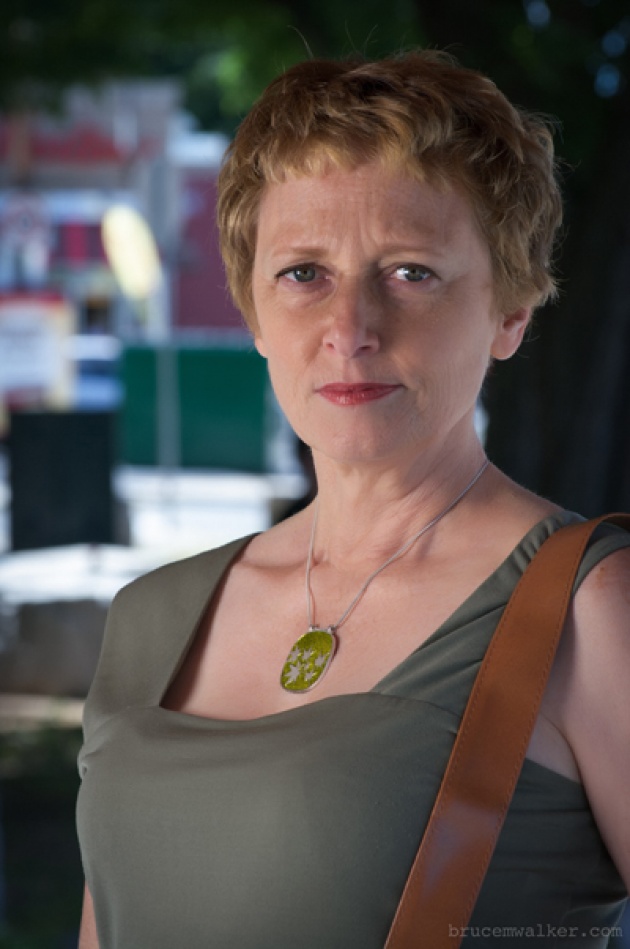 Megan
Leo explains that this makes a great gift for a Japanese friend. He shows me a beautifully rendered Peacock feather earring pair in fillagree. He tells me this is from the Indian culture.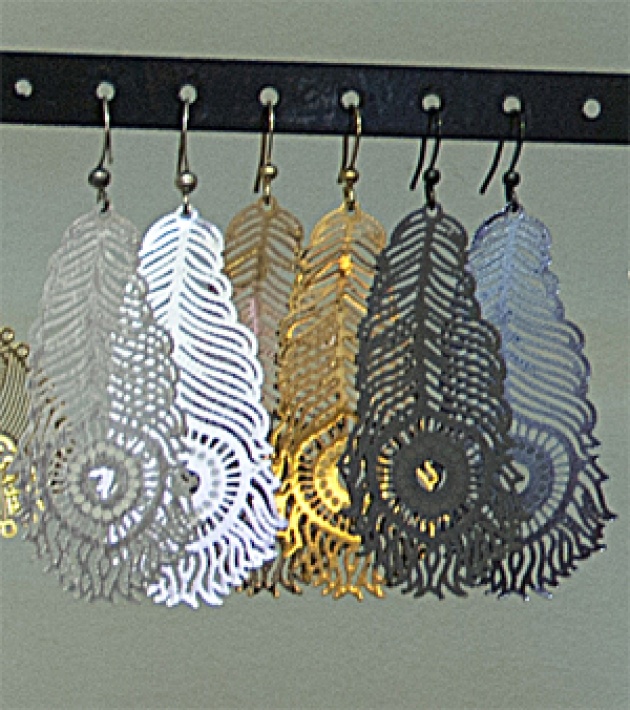 Leo pulls down one of the O Canada large purses from the wall display - he shows me the tag which says that all materials are vegan.
It is a beautiful item - looks like leather and is embossed with an antique map of Canada as a background and several images of Canadian animals in the foreground. He tells me this is to show his love and respect for Canada, his way of saying "thank you".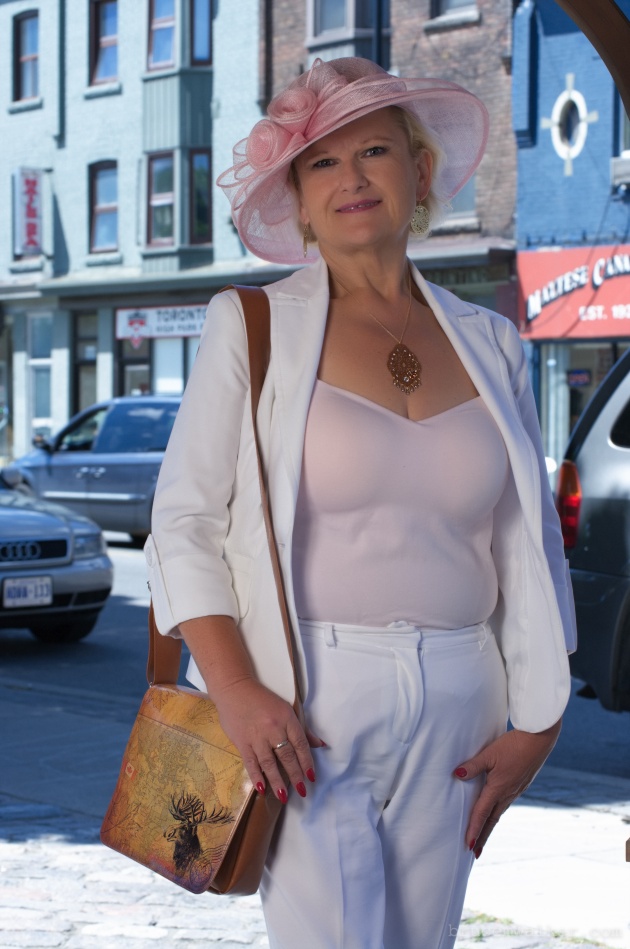 Kim
Iryna

We also examine the many different coloured wallets, cell 'phone pouches, clutches and spectacle cases. They are all made from vegan materials and are all embossed with charming designs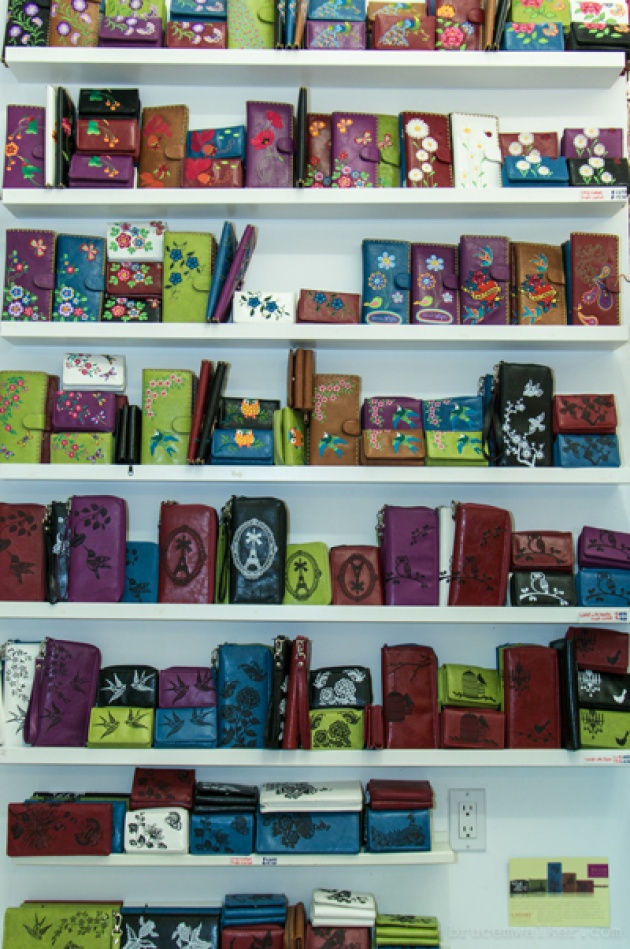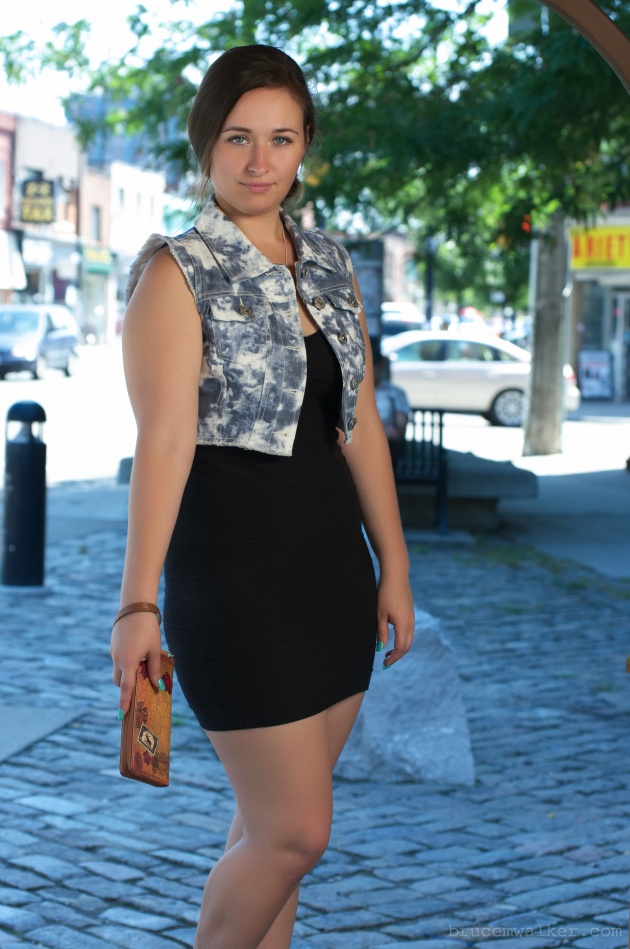 Iryna

Leo is a great example of someone who starts with nothing then works their way up to become very successful. Leo is a "people" person. He loves to talk to people, to help people and to make people happy. That is what his products are about: Making people happy by providing beautiful, high quality and affordable jewellery and accessories.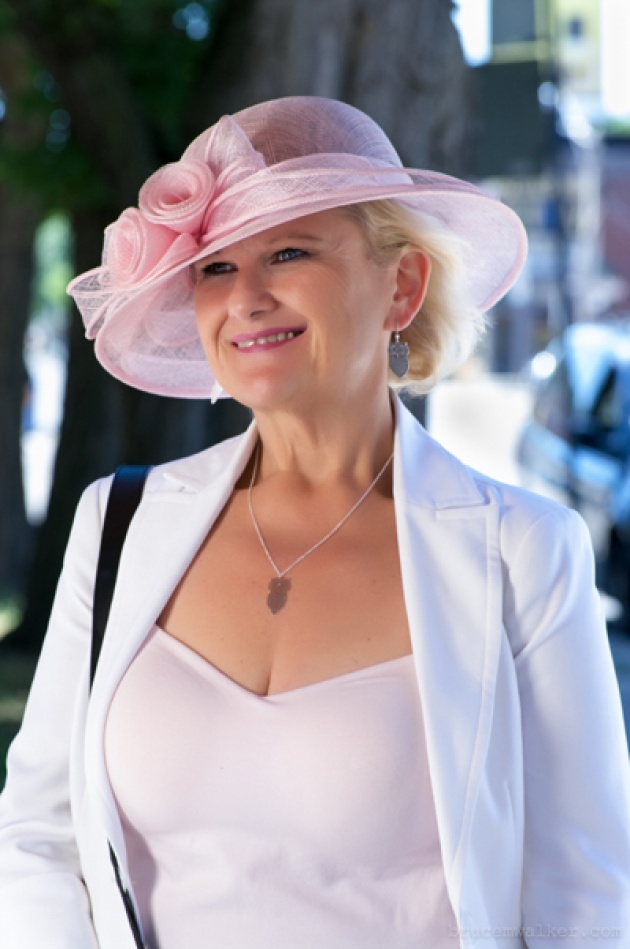 Kim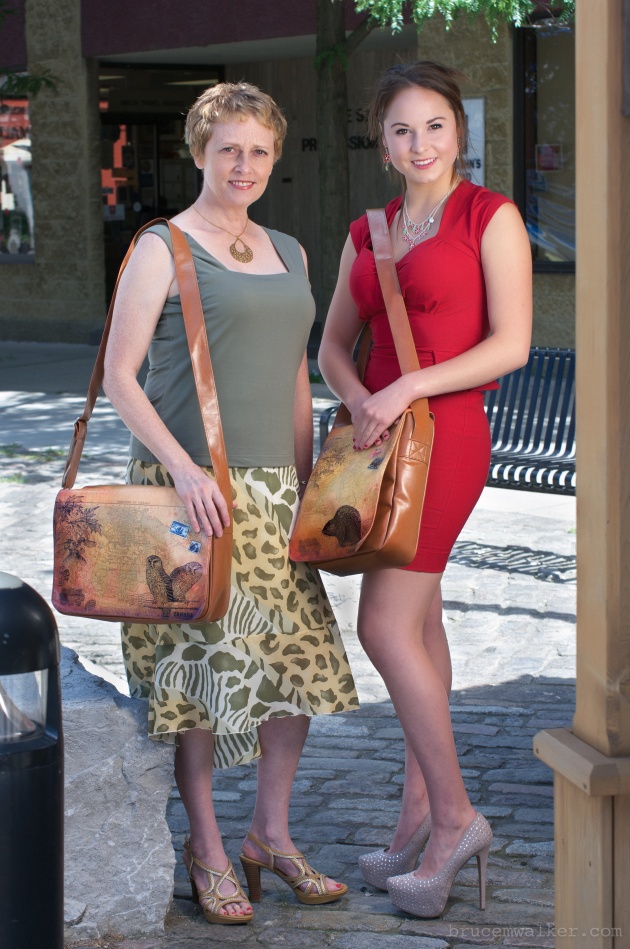 Megan and Sophie

There are two locations for LAVISHY: 2525 Yonge Street, Toronto and 3095 Dundas Street West, Toronto. The website is http://www.lavishy.ca/
All photos in this article are by Bruce M. Walker
Our lovely models in alphabetic order were Megan and Sophie Cugliari, Iryna Dzhumak and Kim Hegazy who all did a wonderful job with their makeup and hair.