March 21, 2009

I love my job! As a member of implementation group, we can be assigned in different places. One of my favorite assignment is in Calapan. Every time may field work, I get too excited because I'll get a chance to meet branch personnel and of course to tour around the place. That was my first time in Mindoro.

After a month of working, I think I really deserve a break. Thanks to team Calapan, headed y their manager, they decided to visit Puerto Galera. (the much awaited moment! #egzoited !)


On our way to Puerto, we saw Tamaraw falls. According to www.puertogaleraboard.com, Tamaraw Falls can be found in Barangay Villaflor near the city of San Teodoro. One cannot miss this 423-foot natural wonder because it is found along the road. It consists of a series of smaller waterfalls which converge to the main waterfalls cascading down to the waterbed below. This provides one of the most breathtaking sights to behold.

After almost 2 hours, we finally reached Puerto Galera. There are a lot of beach resorts you can choose from. We decided to the more tahimik part of Puerto Galera. Less ingay, less resort and far from commercial establishments.(I just don't know if same pa rin ngayon). But if you want to experienced the night life in Galera, you can go to the other side which is more commercialized area and it is much nearer to the town proper.
How to get there:

Puerto Galera is the northwesternmost municipality in the province of Oriental Mindoro, Philippines. It is located at the southwestern end of the Isla Verde Passage, about 130 kilometers (81 mi) south of Manila.

Option A: By banca/ ship or Roro
1. Ride in a bus going to Batangas pier.
2. From there, you have two options: either a banka na direct byahe to Puerto Galera or via Calapan then another ride to Puerto Galera.

- I both experienced yung 2 options but for me I preferred to travel via Calapan. Mas malaki kasi ang barko na sasakyan mo unlike the direct trip, may kasamang kaba habang nasa gitna ka ng dagat.

Option B: by plane
Reminder: All airport is in Occidental Mindoro.

*you can refer also this site for much detailed info: http://www.ph-commute.com/2008/03/how-to-commute-to-puerto-galera-mindoro.html
Here are some of my pictures:
Selfie!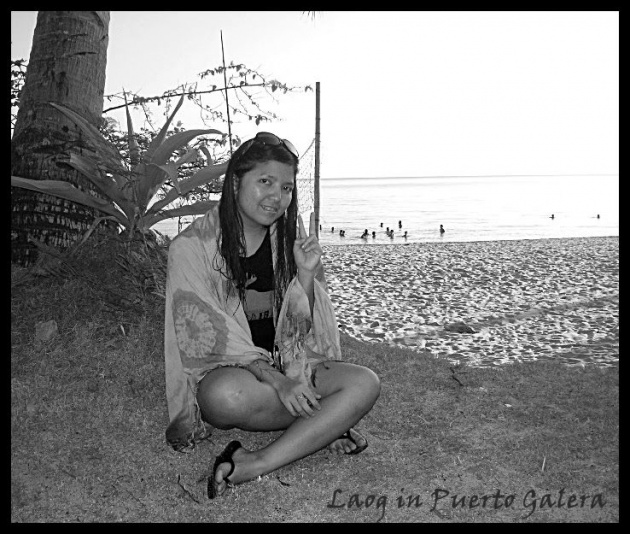 We stayed here. Ongoing construction that time.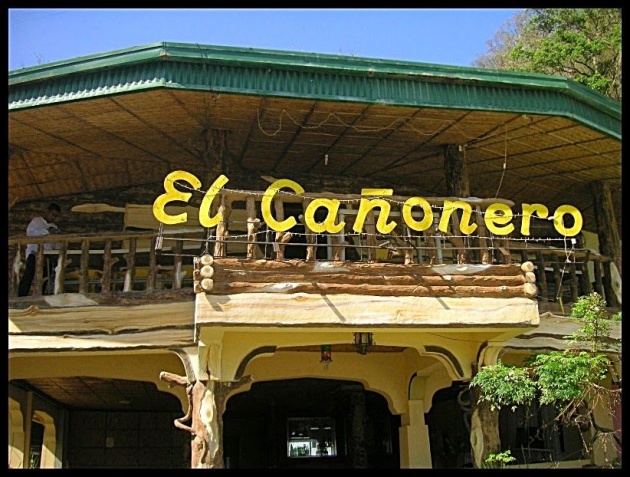 And because we're too excited, we woke up early!Good morning Mr. Sun!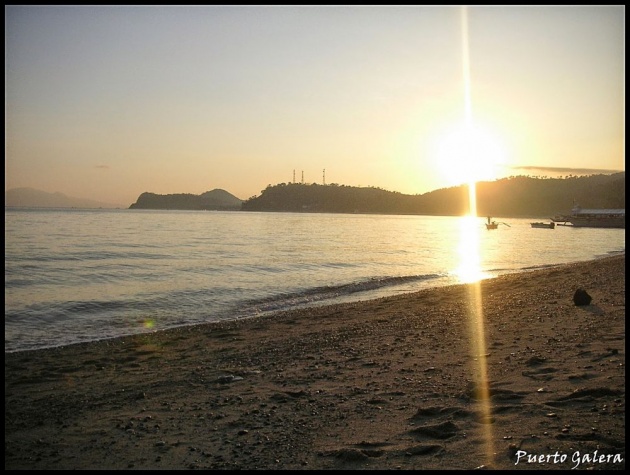 meet my teammates slash friends. woot woot!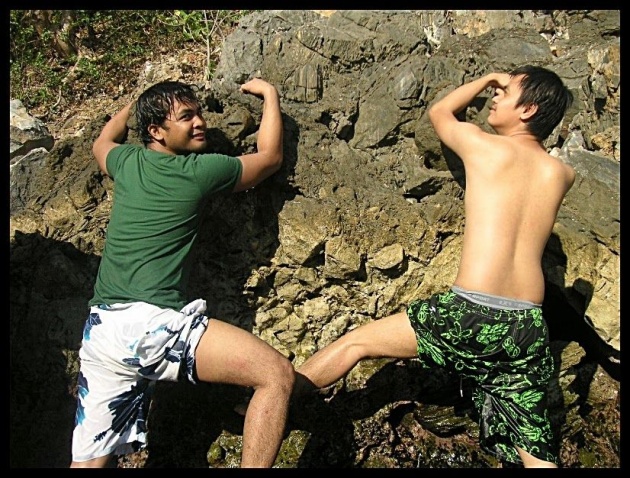 Meet these group of people I met and became friend during my stay in Calapan.
Groufie!!!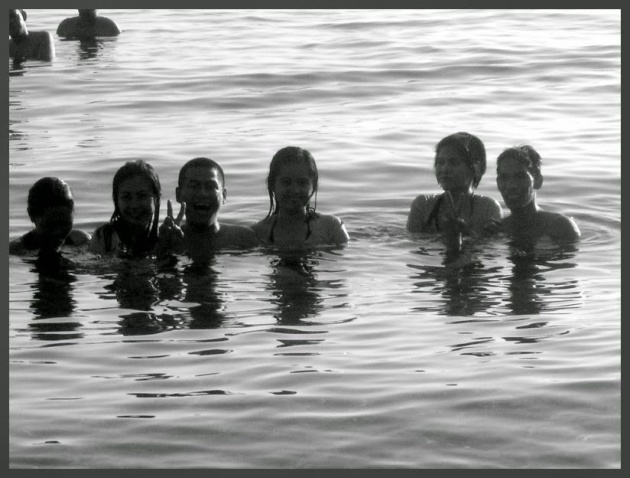 and....
This, this... is why I love Puerto Galera.......clean and clear water....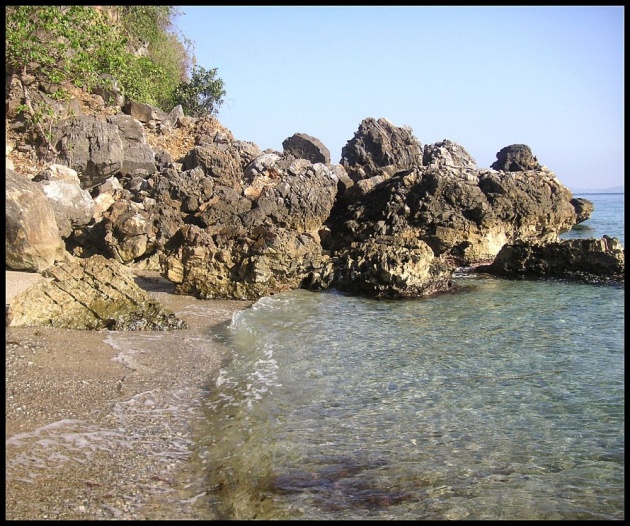 .... Fine white sand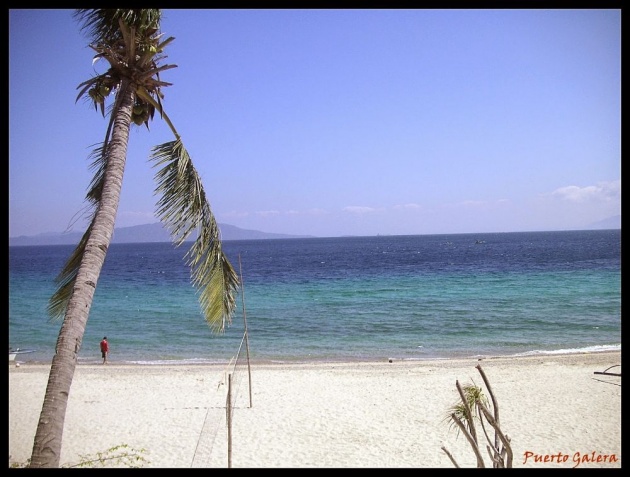 Ok fine! it's time for us to leave.
Ahhh.. Bye bye Puerto. Till then.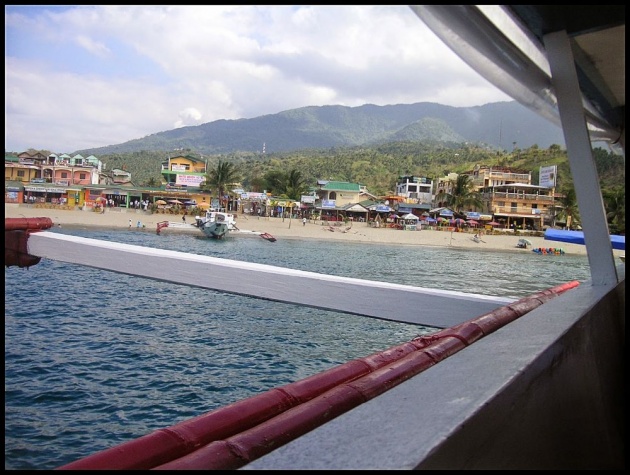 visit my blog: http://akoayisanglaog.blogspot.com/