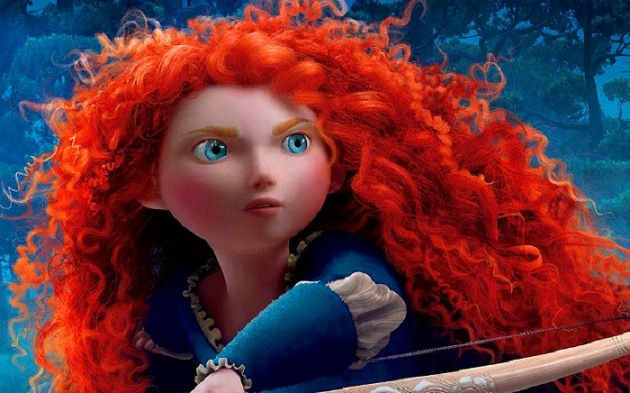 Last Monday, we told you about the brouhaha going on about Disney's sexy makeover of Merida, our heroine in "Brave." The studio has announced that Merida would be Disney's 11th princess. That was nice and all, but they had to give her more vivacious curves as well. The film's director (who was replaced in the middle of the making of "Brave" but was awarded an Oscar anyway), Brenda Chapman, wrote a passionate letter to her newspaper denouncing Disney's makeover decision.

Many folks are indeed passionate about this sexified Merida look that A Mighty Girl, a blog dedicated to empowering girls, created a Change.org petition and posted, yup, another impassioned letter to Bob Iger, Disney CEO. Right now, the petition has garnered more than 200,000 votes! Wow! You can sign if you want by clicking here.

So Disney's response to the controversy? Merida's sexified self disappeared from Disney's princess website! Vanished! Gone! Poof! Just like the will-o'-the-wisps in "Brave."

I went and checked the Disney Princess site and now, it's the old Merida with the words "strong, fearless, adventurous" accompanying the picture. Yeah!