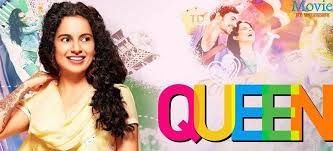 If kangana Ranaut's acting talent is analyzed, queen may serve as the measuring rod of her career. Though she commenced her journey as a gangster's girlfriend in Gangster where we have already witnessed her depth in the area of acting, queen served to be a more apt and wide platform to peel off the deepest layers of kangana's abilities as an actress. Coming to the film Queen it exhibits how the feminine gender which is usually associated with subservience and inferiority can do anything if the situation demands.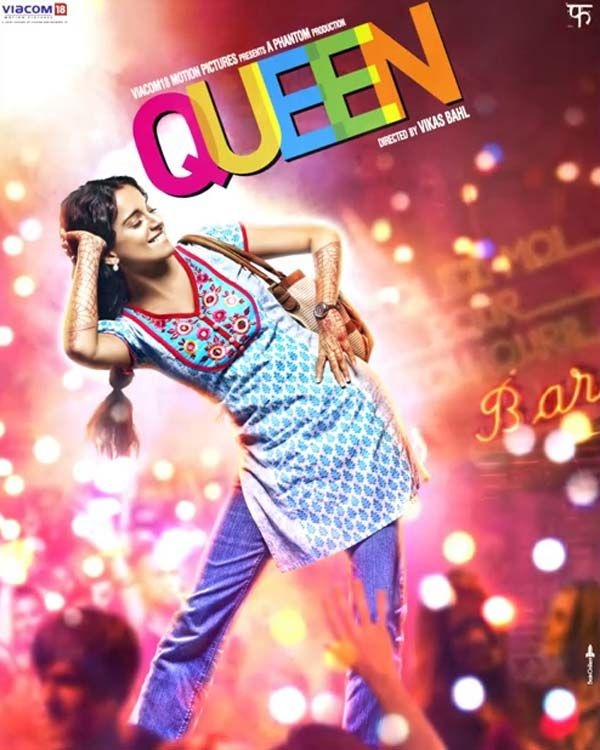 It demonstrates that no woman is feeble enough to tolerate the demeaning of her identity and she can march towards the fullest exploration of her independence if the circumstances are unfavorable. Rani played by Kangana, originates from a mediocre family based in Delhi. Her entire life revolves around her family and her boyfriend, the nucleus of her existence. She aspires to have a honeymoon in Paris and Amsterdam in the company of her fiancée played by Rajkummar Rao. Unfortunately all her dreams seem to be shattered when her boyfriend refuses to marry her. Director Vikas Bahl weaves the twist in the story with Kangana's decision to go to Paris alone for the fulfillment of her dream. A girl who always crossed the boundaries of her home accompanied by her small brother who ironically was quite younger to Kangana now steps into an alien country alone in search of her identity and satisfy her aspirations. She makes a new friend Vijayalakshmi played by Lisa Hayden who is an unmarried mother and lives in a room shared with three foreigner boys belonging to different nations. A girl who was solely dependent on her family and boyfriends now leads a completely independent life with un known people in an unknown world.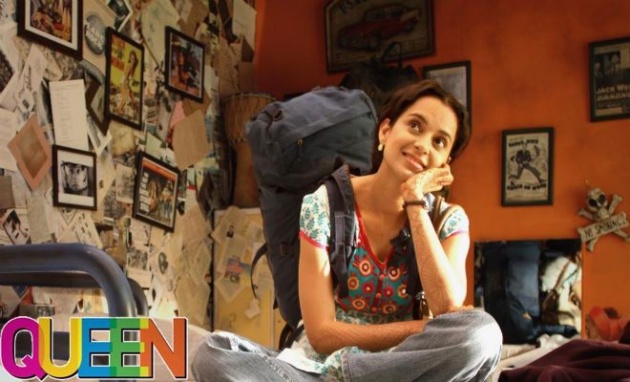 Bahl explores the shades of an Indian girl's character through the character of Rani. When her boyfriend returns with the proposal of marriage, she disagrees. Rani with her memories of Paris and Amsterdam returns to Delhi and settles down refusing her boyfriend's proposal.
The plot mixed with simplicity, drama and comedy is highly entertaining and is a must watch for all film lovers.