Querlo has joined with Unilever and GRBN. Image Credit :clipartfest
Are you okay? And the kid who sleeps on footpath? We say we are on the future but the poverty, is it uprooted completely? What about the Girls? Are they getting enough security or are they equivalent to boys in every single place of the world? What was the last time while you read about Climate Change(Global Warming)? But why am I asking these to you? Because it's time to do something for our Earth or we are gonna loose it! Querlo research has joined with Unilever and Global Research Business Network(GRBN) to support the Paragon partnership Initiatives. Querlo will help to build a global database by collecting qualitative data from any region of the world. Governments,Academics,UN and NGOs will be able to access these database, when needed.By providing its research Querlo will help to complete the UN Global Goals with Paragon Partnerships and GRBN. Maybe I can't salute them through the words in this post but maybe I can join them by completing these UN Global Goals in my personal life . What are you going to do?
It's time to solve the issues together.Scroll down to read more about Querlo Research and each of these Organizations.
What is Querlo?
Querlo logo. Image Credit:querlo website
Querlo is a chat-bot that helps to gather real time qualitative and quantitative data from audiences around the World.Querlo is a part of a company called MTI USA Inc. Good to know MTI USA is the company that built bitlanders.com. If you want to know more about Querlo make sure to check the blog "Everything About Querlo" written by my bitlanders buddy TRB.
Find out more about Querlo - more on Querlo
And here's more from Francesco Rulli(Founder of MTI USA Inc) --more on Querlo
What is Paragon?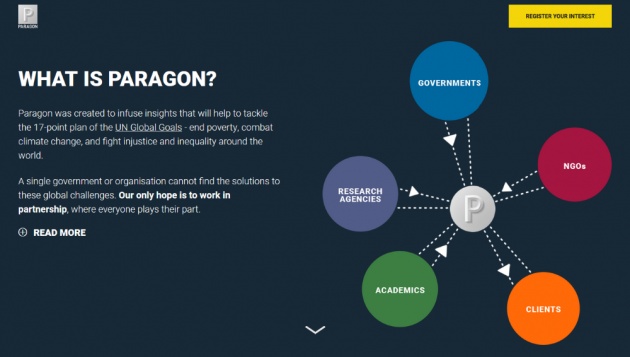 What is Paragon? Image Credit: screenshot taken from paragon-partnerships website
Paragon was created to infuse insights that will help to tackle the 17-point plan of the UN Global Goals - end poverty,combat climate change, and fight injustice and inequality around the world.
Paragon brings Governments,NGOs,Academics,Research Companies and clients together in partnerships to solve the 17-point plan of UN Global Goals.
What is GRBN?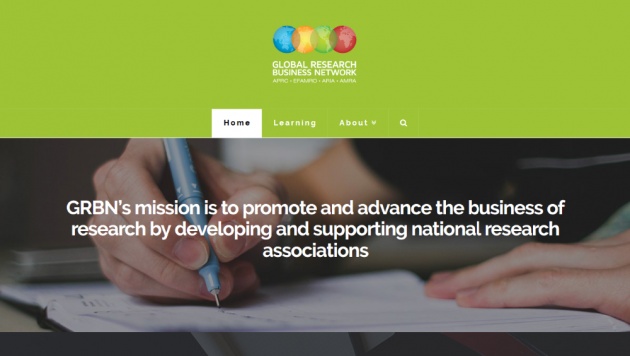 Global Research Business Network(GRBN). Image Credit: Screenshot from official website of GRBN
GRBN's mission is to promote and advance the business of research by developing and supporting national research associations
What are the UN Global Goals?
know the UN Global Goals .Video Credit: The United Nations Regional Information Centre (UNRIC) via vimeo.com
United Nations(UN) is an International organization ,established on 24th October,1945. It has three global goals -"end poverty","combat climate change" and "fight injustice and inequality". UN Global Goals are also known as "Sustainable Development Goals(SDGs)". United Nations committed to complete these goals with it's 17-point plan till 2030. Actually, we all have these three goals and we all have to solve these with our 17-point plan. These 17-point plan includes -
NO POVERTY
ZERO HUNGER
GOOD HEALTH and WELL BEING
QUALITY EDUCATION
GENDER EQUALITY
CLEAN WATER AND SANITATION
AFFORDABLE AND CLEAN ENERGY
DECENT WORK AND ECONOMIC GROWTH
INDUSTRY,INNOVATION AND INFRASTRUCTURE
REDUCED INEQUALITIES
SUSTAINABLE CITIES AND COMMUNITIES
RESPONSIBLE CONSUMPTION AND PRODUCTION
CLIMATE ACTION
LIFE BELOW WATER
LIFE ON LAND
PEACE,JUSTICE AND STRONG INSTITUTIONS
PARTNERSHIPS FOR THE GOALS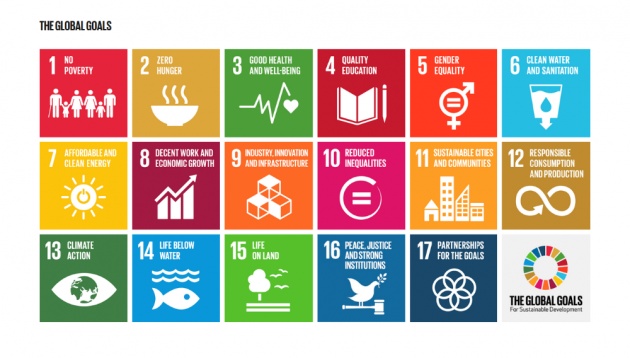 United Nation's 17-point plan to achieve the UN Global Goals.Image Credit: screenshot from the globalgoals.org
Paragon partnership and GRBN joined together - What will they do?
Paragon,a Unilever Initiated partnership and GRBN joined together. Image Credit : Global Research Business Network(GRBN)
The answer is, they will complete the global goals by enabling Governments,Academics,UN and NGOs around the world who are trying to complete the UN Global Goals. Actually, they are going another step ahead towards UN Global Goals by completing point no.17 - "Partnerships for the Goals". Not only they have these responsibility to complete them. We all have these responsibilities. In it's "100 day challenge initiative" , Paragon and GRBN looking for both companies and individuals to donate resources to Government,Academics and NGOs to tackle the 17-point plan of the UN Global Goals .
Now read what other's saying...
We are extremely proud to be able to support this fantastic Paragon Partnerships initiative and to use our reach into the global research industry though our 45 national association members. We are confident that the research industry will step up to the challenge and dedicate resources to tackling these serious issues for the benefit of people needing help.
and here is another one from Jane Frost CBE...
GRBN's partner in Britain – said: "This initiative was launched at the MRS Annual Conference, IMPACT 2016 and we are delighted to support this initiative. It's great to see organizations coming together to tackle the big issues facing the world today. The research and insight sector has so much to offer in enabling understanding, and it's only once we truly understand our problems that we can begin to create innovative solutions."
It's time to know more. Find out more about this initiative through Querlo. Meet Querlo and learn more below...
This blog is inspired by Querlo's collaboration with Paragon Partnerships the topic of February, 2017.And thanks to Micky-the-slanted-salerno for selecting such a great topic. I have selected my Goal to share these UN Global Goals through social medias. What is your personal Goal to complete UN Global Goals? Share with me!
Thanks for reading!
-----------Oceanlive