Surinder "Suri" Sahni (Shah Rukh Khan) is an office employee. Once he went to attend the wedding of the daughter of his former professor (M.K. Raina), beautiful and cheerful Taani Gupta (Anushka Sharma), during the preparations for her wedding, the shocking news arrives that her fiance and was killed in a road accident that caused a heart attack for Taani's father. the professor fear that Taani will be alone while on his deathbed, requested that Suri marry her.Both of Suri and Taani agreed for the professor's sake.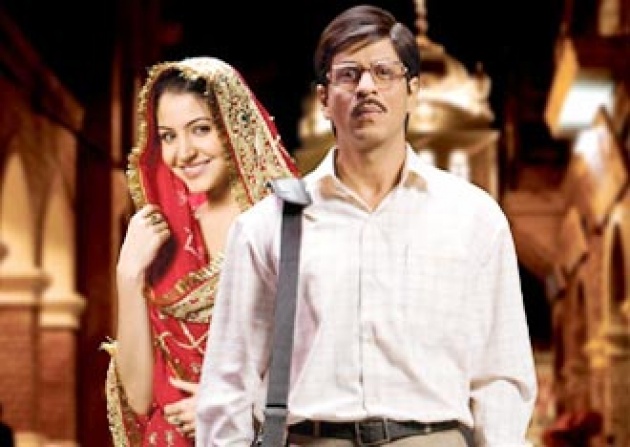 Suri took Taani to his home in another country. He treated her well – he even let her have his bedroom all to herself.At her first day in Suri's home,she told him that,she will try to be a good wife,but she can never love him due to having no love left within her after the loss of her fiance. She tried to adabt with this new situation,she was going to the cinema to see Bollywood movies which appeal to Taani's dreams about romance and her love for dancing.Once she asked Suri to give her permission, which he grants, to take an expensive dance class and he agreed.Suri decided to share Taani her interests that made him ask his close friend, Balwinder "Bobby" Khosla (Vinay Pathak), for advice so as to win her love. Bobby gave him a complete makeover with new style clothing which transformed Suri into "Raj Kapoor". He joined to the dance class to be near her.By chance, he became Taani's partner in the competition and she could not recognize that he is her husband (Suri) beacuse of his new look and they became friends as they work together on their dance routine.After some time, Raj declares his love for her.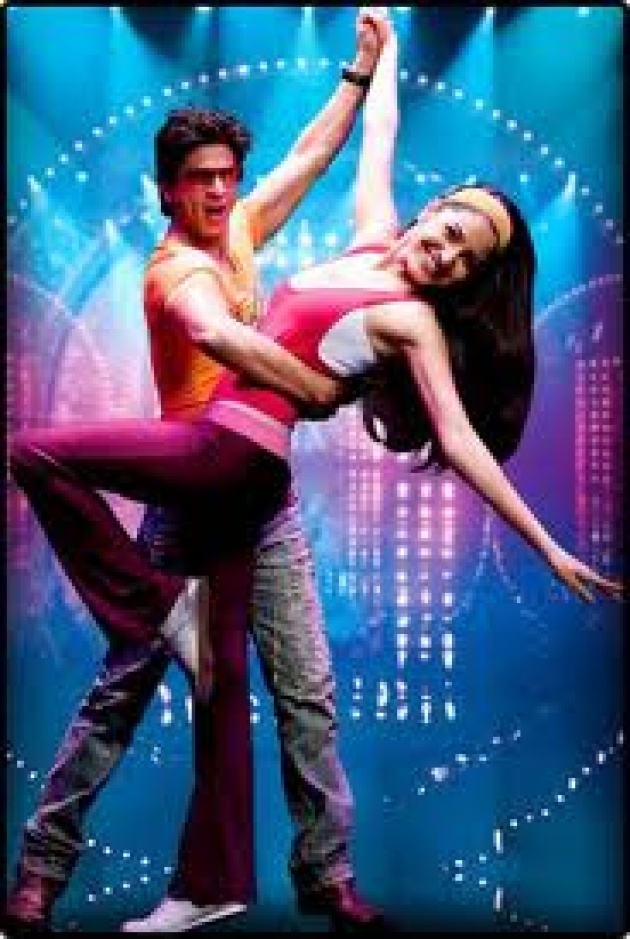 Taani is shocked, to say,and entered into a period of internal conflict.He attempts to win Taani's love as Suri,so he offered to elope with her,she agreed. They set the date for their elopement to the next night, the night of the competition. Suri is disappointed that Taani cannot see his love for her as himself, only as Raj. Later that night, Suri tells Bobby that he will end the story in his own way, sacrificing his lovefor her, leaving her his property and will leave to Delhi.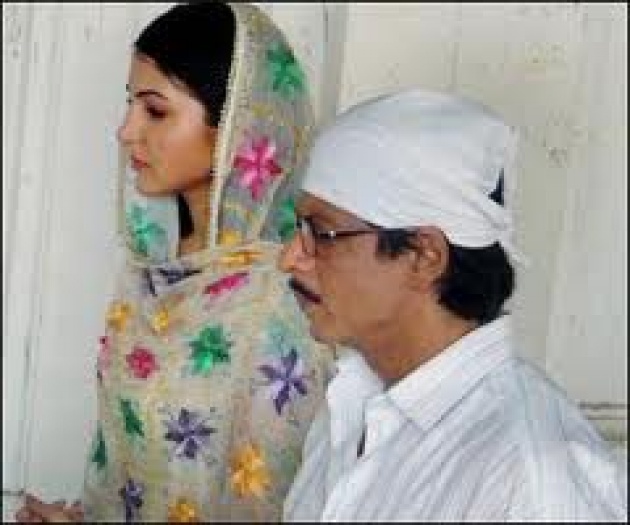 On the day of the competition, Suri took Taani to the Golden Temple to gain God's blessings for her performance that night and, internally she realised her real love for her husband (Suri) also the fact of her life without Raj that lead her to tell Raj that she can not choose him over her husband. She left him with tears in his eyes. When the time came for their performance, Taani was stunned to see Suri instead of Raj joining her on stage.they started dancing through a series of flashbacks in her mind to the fact that Suri is in fact Raj and when he admitted his love for her, she tearfully also admitted that she returns his feelings thenThe two, having won the competition, head off on a honeymoon,so this story teachs us to not leave the one who really loves you whatever the conditions they are plus the real love is that never depend on benefits.
written by: MARWA HASSAN