Un saluto a tutti i nostri amici di Film Annex e Women's Annex.
Ultimamente non ci sono stati aggiornamenti sulle nostre attività, ma oggi ho tante buone notizie da darvi :)

Il 4 Agosto, la squadra di Women's Annex presenterà al NYC Bitcoin Center le attività e i traguardi raggiunti dalla fondazione grazie ai nostri laboratori in Afghanistan.
Da quando è iniziato il nostro impegno in Afghanistan, siamo stati in grado di:
connettere 55,000 ragazze ai nostri network, permettendo loro di avere accesso a computer ed Internet, spianando loro la strada verso l'Alfabetizzazione Digitale.
costruire 11 Laboratori Multimediali e 2 Centri Multimediali in Herat e Kabul, Afghanistan, supportando l'istruzione femminile e la nascita di una vera e propria comunità online.
La cosa più spettacolare che ci sia successa è stata la transazione da Dollari a Bitcoin. Non si tratta semplicemente di una valuta o di una tecnologia, ma di uno strumento educativo che aiuta - per davvero - le donne nei paesi emergenti a controllare la propria situazione economica, costruendo un proprio business. È un dato di fatto, questa valuta non ha confini, permette di inviare/ricevere denaro in pochi secondi, con commissioni bassissime.
Fereshteh Forough all'Inside Bitcoin Conference con #WomenInBitcoin.
Diversi individui e tante organizzazioni hanno supportato la nostra causa, e per questo siamo loro grati. Tra queste fantastiche persone figura il Dr. Richards Afonja, fondatore e CEO di American Hospitals and Resorts (Nig) Ltd. e della Greater Tomorrow Foundation (GTF) che ha come missione il sostegno dei bambini in Africa attraverso i Bitcoin.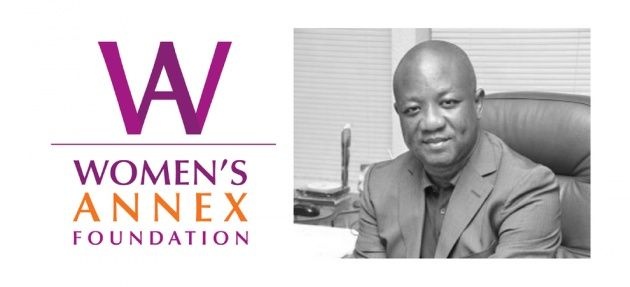 Anche lui sarà presente alla raccolta fondi che si terrà il 4 Agosto al NYC Bitcoin Center. Siamo felici di incontrare e avere al nostro fianco persone che possano spargere la voce, facendo conoscere sempre a più persone la nostra missione.
Articolo originale: http://www.filmannex.com/blogs/womensannex-fundraising-event-on-august-4-at-the-nyc-bitcoin-center-elevating-womens-digital-literacy-with-digital-currency/277305
Traduzione dall'inglese a cura di Nadea Translations.
Vi è piaciuto questo blog? Vorreste entrare a far parte della comunità di Film Annex, il primo Social Network a premiare economicamente i propri utenti? Nulla di più facile. Seguite questo link!
55,000+ students now have internet access and are on a path to "Digital Literacy"
Built 11 Computer Media Labs at 11 schools in Herat and Kabul - Afghanistan
Built two stand alone Media Labs in Herat and Kabul - Afghanistan
Sponsored Esteqlal Women's Football Team Kabul, Afghanistan.
- See more at:
www.womensannexfoundation.org/mission/#sthash.WBa3qKri.dpuf