Video credits: Jean Beltran via bitLanders
My human body has been really sick for days now. I had a fever on Wednesday, then headache, and colds since that day until now. I can't really concentrate well and I had to be in bed always as to get rest. Above all, the clogged nose is not helping and its hard to breathe so I have been very unproductive lately. Another disappointment was that our scheduled diving can't push through this weekend because of the bad weather in Bohol.
So, with all these happening, what both James and I wanted is to just dine at a good restaurant. We have been to SM City last week so we thought we should also visit Robinsons Galleria since it was just very near to where we were located early this afternoon for some errands.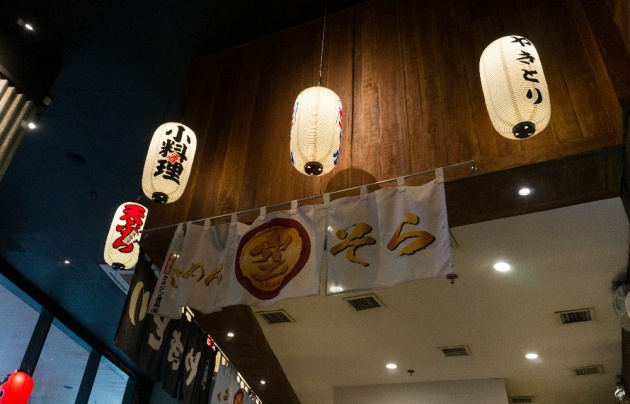 Image credits: Jean Beltran via bitLanders
We passed by different restaurants and cafes. After 30 minutes of thinking and deciding, we finally agreed to go Japanese! We opt for Ramen Sora.
Ramen Sora History
According to the official website of this Japanese restaurant, ramensora.com.ph, the brain behind Ramen Sora was Chef Tomio Takada who has been working for several Japanese restaurants in Sapporo, Japan until he thought of setting up his own on 2003 in Sapporo as well.
Image credits: ramensora.com.ph
I have first heard of Sapporo because of a Filipino romantic comedy movie Kita-Kita, Japan has a beer named Sapporo too which I often see in grocery stores and other convenient stores within the city but I never thought that this city is actually the go-to city in Japan when one wants to really indulge themselves with authentic Japanese food.
The Ramen Sora restaurant was brought to the Philippines with the partnership between Chef Yoshi, Chef Norio, and Gerry Apolinario of Gerry's Grill. This was really a surprise when I learned about it because Gerry's Grill is also available in the same mall.
"No Ramen, No Life"
Image credits: ramensora.com.ph
This is Ramen Sora's motto, it is comparable to rice for the Filipinos as we all love rice in every meal we have. Ramen Sora literally means Noodle Soup or Sky and they are best known for nothing else but their ramen!
Ramen Sora Ambiance
Video credits: Jean Beltran via bitLanders
Formerly, we have thought of going to Chobi-Chobi for another seafood madness but when we pass by the restaurant, James' first impression was it looked like a fast food restaurant because of its plastic tables and chairs and the ambiance was super simple.
We moved from one restaurant to another until we decided to go to The Buzz Cafe instead but right in front of The Buzz Cafe is Ramen Sora. If it wasn't for the many customers of The Buzz, we would have gone inside right away. But when we look at Ramen Sora, there was a very minimal number of people around so we thought why not?
Image credits: Jean Beltran via bitLanders
From the outside, some Japanese characters printed on white cloths hang inside was already visible through its glass doors. Its name, Cafe Sora in signage is in front and the glass door has Japanese prints in it too.
A list of their menu items was also displayed outside in a standee for interested guests to see. We first look at it and after realizing that we can afford the food, we went in.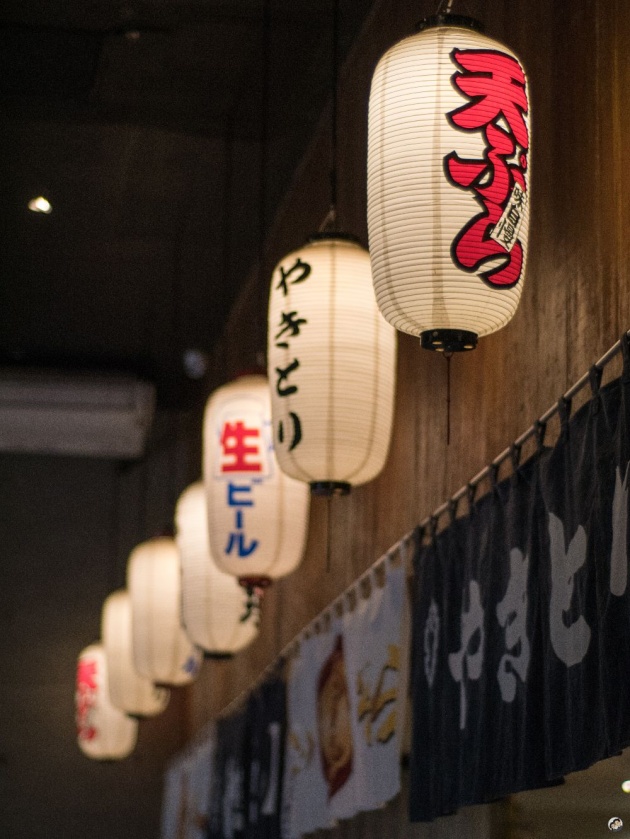 Image credits: Jean Beltran via bitLanders
Tables with wooden texture were all over the area. There were common Japanese lanterns hang, most of them were near the open kitchen area. Some bottles of gin and wine were also displayed as well as plates and ramen bowls, huge ones. We passed by someone who looks Japanese and he was eating his newly served ramen!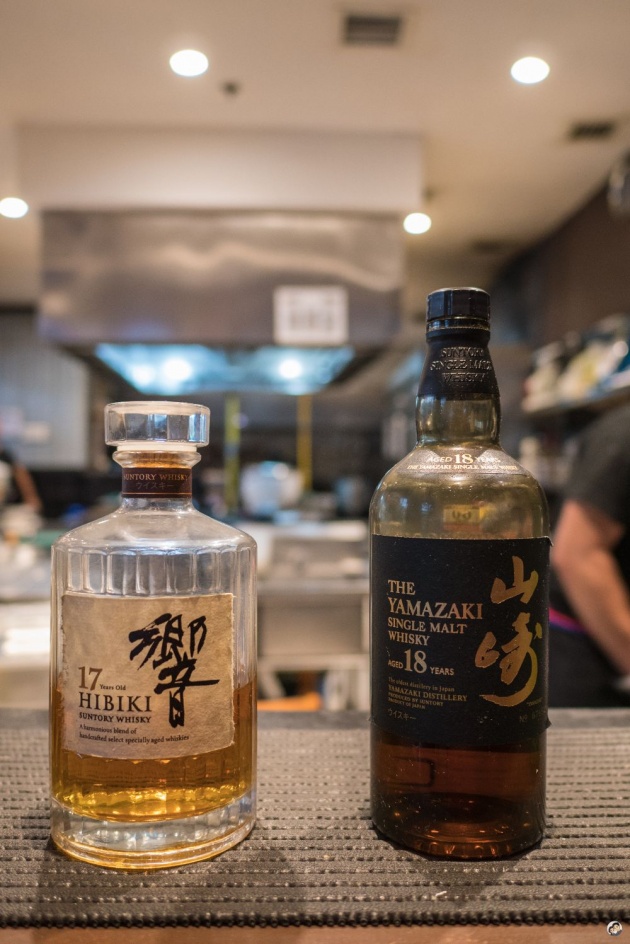 Image credits: Jean Beltran via bitLanders
Food photos printed on huge thick papers were placed on their walls. There was nothing more interesting other than those that I see. The place has simple but calm ambiance.
Service
I have been to different Japanese restaurants within Cebu like Rai Rai Ken, Mismukuno Teppanyaki and Sachi Authentic Japanese Ramen And Okonomiyaki. One thing that's really marked to me whenever I come inside these types of restaurants is the fact that the staff would greet me and the rest of the guests a Japanese greeting. And I was expecting the same in Ramen Sora but didn't get that a single greeting, instead, the guy staff just pointed us to a table near the door to which I declined and told him I would like a table near the kitchen area.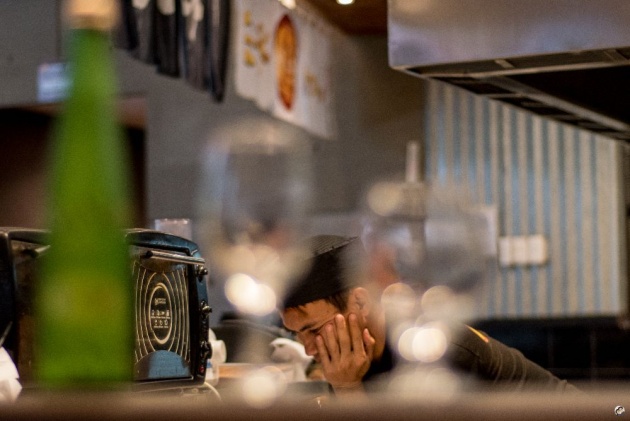 Image credits: Jean Beltran via bitLanders
Except for the lady who was not in uniform, none of the other staffs inside were smiling, it seems like they were having some issues with life that they can't afford to smile. The lady who was not in uniform as well seemed to be the manager because she was doing some paperwork when we arrived.
Although the waiting time was quite short, I notice the staff looked very unhappy with their job. I wonder why was it because of the lack of customers?
Food Orders and Review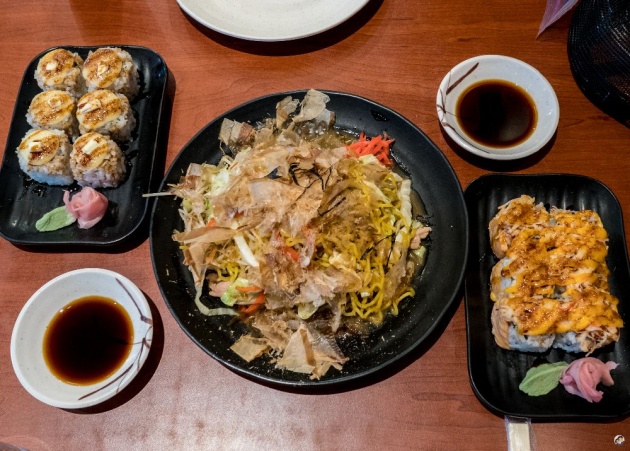 Image credits: Jean Beltran via bitLanders
Looking at the menu, I wish I am a fan of ramen but no, I am not. I really wanted to have Maki. Their menu offers a lot of Ramen options. There were also Sushi and Maki. I ordered their Japanese Lasagna Maki, and James ordered their Cheesy Salmon Melt plus I asked for Chicken Yakisoba.
Waiting time was certainly okay, we had to take photos of the place before it came so there were no issues with that part, however, when the Yakisoba was served, I already noticed that there was something wrong with the noodles. It looked dry and stiff. I remember our Yakisoba order at Mismukuno Teppanyaki where they served us with very soft and smooth type of noodles.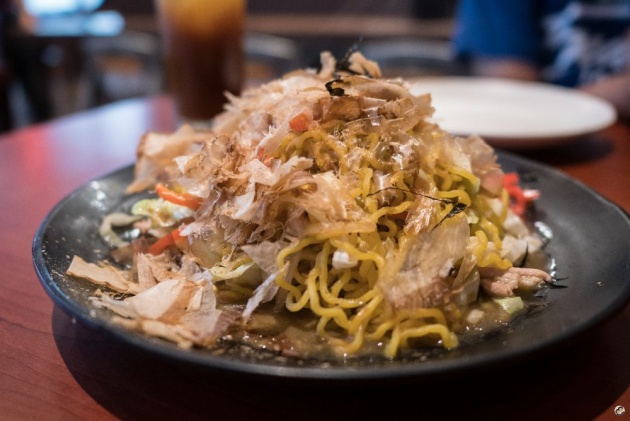 Image credits: Jean Beltran via bitLanders
This one was like a Miki type of noodle, yellow and thick. Then upon trying it out, I concluded that it really tastes like Miki noodle. Serving was a lot but we only ate a few.
Came the Cheesy Salmon Melt and the Japanese Lasagna. There were six slices on each plate together with the Wasabi and Gari, the pickled ginger as well as the sauce.
The Japanese Lasagna taste like Cali Maki except that it has topping which looked like mayonnaise and cheese to me but it tasted different. I like that but because the cuts were huge, I couldn't anymore finish it.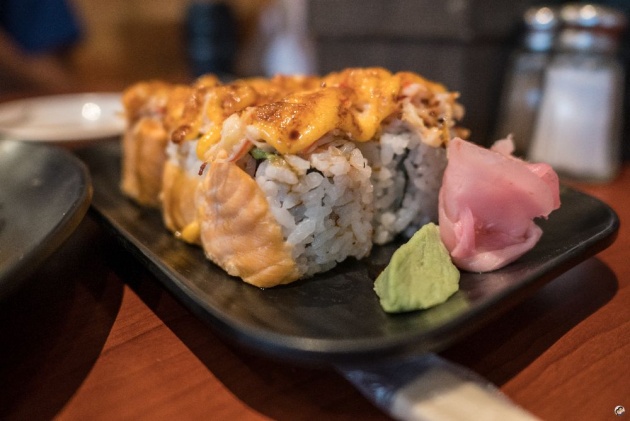 Image credits: Jean Beltran via bitLanders
The Cheesy Salmon Melt, on the other hand, was really weird. Just like the other Maki, this also had huge cuts. The thin slices of salmon looked appetizing but when I took a bite, I couldn't understand its taste, I almost don't like it but because of the cheese, it brings a weird taste on my taste buds. We finished that whole plate though but was too full to eat the Japanese Lasagna.
Overall Rating
I admit, both of us didn't enjoy our meal and cost us Php 800+ which was way more than what we spent last week at Cabalen! James and I thought we should have gone to a buffet instead! Anyways, we laugh it out and said its charge to experience.
Our overall rating is 2 out of 5, one was because of how bad that Yakisoba was and the sad crews' faces.
This blog entry was written and published by Jean Beltran-Figues for bitlanders.com.
Join me, click here to sign up.