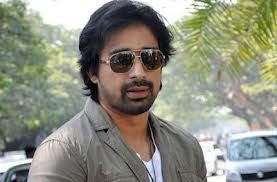 The MTV Roadies hot shot host and the heartthrob of millions of girls, Rannvijay Singh is all set for his upcoming movie "3AM – The Hour of the Dead" which will be soon released in this year, the tentative date being 26th September. Rannvijay has quite a Bollywood career after being the ohh-so-charming host in the several MTV Roadies Seasons. He acted in Bollywood movies that did exceptionally well in the box office. He started off his film career with the movie 'Toss: A Flip of Destiny 'where he played the lead role of Ryan. This was his debut movie which took place in the year 2009.
Later on he played several meaty roles in movies such as London Dreams in the same year 2009 where he played the character named Zoheb Khan and in the year 2010 he played the rival of Akshay Kumar in the movie Action Replayy and his character was known as Kundan Lal. Both the movies did quite well in the box office. In the year 2011, he acted in two another Hindi movie 'Mod' and 'Mumbai Cutting'. He also acted in several Punjabi movies such as 'Dharti' (2011), 'Taur Mittran Di' (2012) and 'Saadi Love Story' (2013) where he did a special guest appearance.
In the year 2014, he has two of his films releasing, the first is '3AM' which was supposed to be released last year but is finally being released in this year and the second is 'Mango'. In both the movies Rannvijay will be acting as the lead role. In '3AM' his character is called Sunny and other actors in this movie are Anindita Nayar playing Sarah, Kavin Dave is Raj and the character Cyrus is being acted by Salil Acharya. The trailer is released on the 8th of August 2014 in an event which took place in Mumbai.