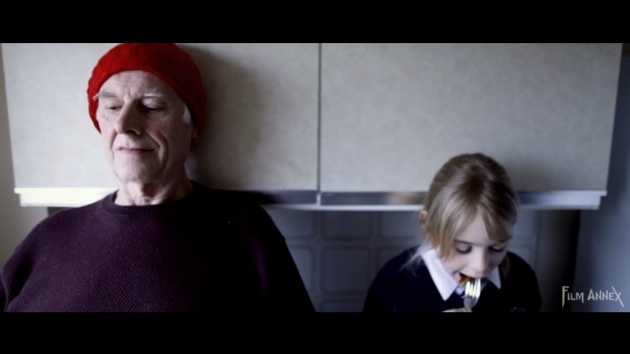 Still from Jon White's Pancakes
Whenever I talk about Film Annex's online film network, I always say that animation is the strongest genre on our platform. But today, I think I proved myself wrong. As I browsed the new films on our platform, I came across a filmmaker called Jon White from Staffordshire University and was blown away by his films. It was refreshing for me to watch shorts that were 15, 20 minutes long as opposed to the 5-minute duration I was used to. The argument is that people can't focus on a video for more than 4-5 minutes when they're on the internet, but perhaps we can change that by presenting exciting material that is well-made. After all, don't we always go back to the stories that stick with us? That mean something to us? We can watch a visually striking 4 minute short that is super cool and talk about it for awhile. Maybe it becomes a viral phenomenon for some time, but then it might be forgotten... Whereas, a short film that is not so short, which tells a good story and resonates with us, can stay with us for a long time.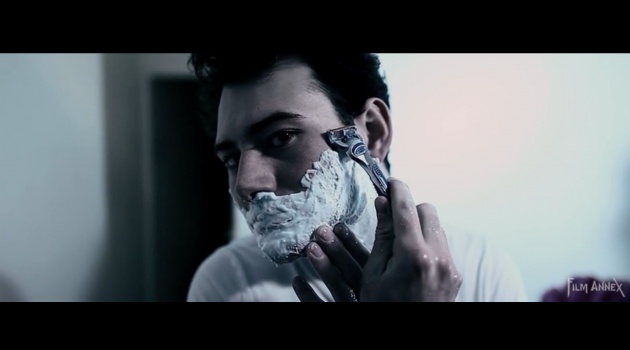 Still from Jon White's Wooden Heart (also, handsome bloke)
That's how I felt when I watched Jon White's Pancakes and Wooden Heart - two films with great performances and interesting stories. I don't want to get too sentimental, but these films were like a breath of fresh air to me and they opened up a new window in my brain. I decided that I should pursue more longer-format shorts for Film Annex's online film distribution platform and highlight these films more frequently. Jon White and most of his films are now part of Eren's Picks so you should be seeing more gems from him soon.
Staffordshire University isn't an unfamiliar name/place for us. We have many filmmakers on Film Annex who attended this school and made great movies. In fact, some of them, such as Mark Kuczewski, Sorcha Anglim, Amy Hill, and Andy Parker, whose Web TVs generated between $10,000 - $20,000 individually, are our most active filmmakers and appear in Eren's Picks on our homepage. Having all these filmmakers who studied together on our platform shows the solidarity behind filmmaking and how "word of mouth" is still effective in the times of social media. And it's really all about seeing results. As our filmmakers secure a steady income with their films on Film Annex, they tell others to do the same. It's not rocket science.
This week was inspiring for me as I contacted inspirational people, including Gayle Nachlis from Women in Film, Debra Zimmerman from Women Make Movies, and Zainab Salbi from Women for Women for interview requests and to introduce them to our new platform, Women's Annex. Moreover, my article about women's empowerment was published on TakePart.com. But most importantly, I feel like I re-discovered Film Annex this week, and it felt great.
Till next week,