I read a lot. I always had. And I have such a mess in my head, all the names and titles are mixed out there or totally vanished. So I decided to write a blog about the books I've read, hoping that this will help me to memorize at least author's names.
Today I finished "Desert Flower", the whole book took me two days to read, which is very rear, usually the book like that (1500 pages in iBooks on my iPhone) takes from one week up to two. But this one is super easy to read, and it's so emotional that you can not just stop reading... if you are a woman. Not sure that a man could read something like that. Men are too weak for such things.
"Desert Flower" is a true story of New York super model Waris Dirie, later a UNO ambassador Waris Dirie. She was born in the nomadic tribe in Somali and ran away at the age of 13th, barefoot, alone, in desert. She had no food, no water, only wild beasts around, or people who are even worse than the beasts. At the very young age she became a victim of raping and circumcision. And she've been threw a lot before she became who she is right now.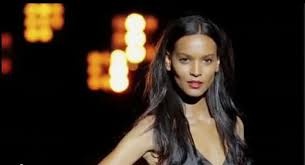 This story made me laugh and cry, be proud of being a woman, and stop complaining about my life. And I think this book is one of those which I will actually never forget.