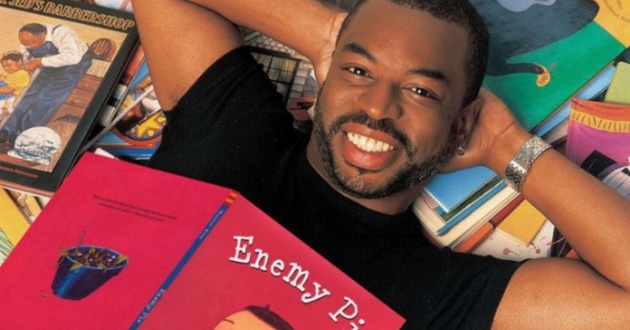 Butterfly in the sky. I can go twice as high. Take a look. It's in a book. A Reading Rainbow.
We all know it. We grew up on it. Of course, you know what I'm talking about, Reading Rainbow. The educational children's show hosted and created by Star Trek: The Next Generation alum LeVar Burton ran from 1983 to 2006 on PBS. A few years back Burton acquired all the rights to Reading Rainbow in order to create an iOS app for it which has done incredibly well, but LeVar is ready to take Reading Rainbow to the next level. He has just launched a kickstarter campaign to begin producing the show again, which will air online independent of television for the new internet generation of kids. In an attempt to subsidize the costs for schools and educators who wish to use the program the campaign set out with an ambitious goal of one million dollars. I thought it would be a close call seeing as so few crowd-funding efforts make that much money. Well I am happy to say that I was dead wrong! In just 11 hours of the 35 day campaign, Reading Rainbow met its funding goal prompting LeVar to post this emotional video (click here to watch) thanking the donors. The campaign now sits on about 1.8 million dollars with 34 days left to go. This will all, without a doubt, go to helping kids get a good education in reading through the powers of Reading Rainbow. Good on you LeVar.
Click here to visit the Reading Rainbow Kickstarter page and consider donating.