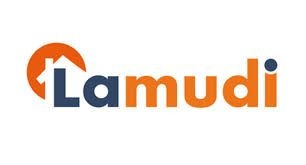 The daily increase in internet users in Pakistan as well as across the world has not merely resultant in an increase in the number of Facebook accounts, it has also opened doors for business opportunities, and is bringing the convenience of shopping or at least 'window shopping' to every internet user's reach. Today you can find and buy virtually anything over the internet. Household items, groceries, electronics, food, automobiles, and real estate, that's all one needs (it's the lowest level of Maslow's Hierarchy of needs). Experts have estimated that the local e-commerce market is worth between 25 – 30 million dollars a year.
Pretty much every business is making its mark in the virtual space. Take real estate, for instance, and consider its viability in the local perspective. There's a small number of options available, and we have narrowed them down to the two most appropriate and suitable property portals of Pakistan, namely Zameen.com and Lamudi.pk.
Zameen.com has been around for almost eight years now, after coming into existence in 2006, when main stream internet usage in Pakistan was on the rise. Two brothers, Zeeshan and Imran started it as a side project and it proved to be a success. "When we were starting out, people advised us to take on regular jobs instead of investing our time and money in something that apparently seemed unprofitable at the time, since internet was only gradually emerging, but we knew that there would come a time when there will be significant demand for such portals, and we shouldn't wait for the technology to be matured enough before we work on the product, so we kept going. And now there are around 30 million internet users in Pakistan". The site also won CNBC's Best International Property Portal Award in 2008, while competing against many other established portals from other countries.
Meanwhile, Lamudi.pk is a recent entrant in Pakistan's e-Real Estate scenario. It was launched in June 2013 and hence has been operational for over a year now. It is a part of a global network of online property websites that is targeting emerging markets across Asia, Africa the Middle East and Latin America. It is backed by Rocket Internet, one of the most noteworthy venture builders in the world, which has created over 100 market leading companies in more than 50 countries. Just like Zameen.com, Lamudi.pk is a complete property portal that enables customers to sell, buy and rent properties. It also has the competitive edge of having their presence in almost 28 countries across the globe. But Zameen.com, on the other land, has its own set of achievements to prove itself as a worthy competitor. It has experienced guidance provided by Gillies Blanchard, the co-founder of SeLoger.com, which is the biggest property portal of France, who in 2011 expressed internet in investing in Zameen.com and joined as the chairman. As a strategic investor, he has helped the company understand the concept of monetizing a property portal and pushing it out to the agencies. Quite recently, Catcha Group and Frontier Digital Ventures have invested in Zameen.com as well. These investors have years and years of experience pertaining to online real estate business, and we can expect to see the same quality in Pakistan with this one.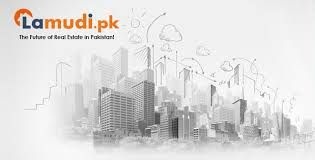 Commenting on the e-commerce and real estate business, Saad Arshad, the country director of Lamudi.pk, said "The benefits to consumers of using the internet to buy, sell or rent a property are enormous. Chief among these, from my own experience, is the advantages online sellers and web-savvy real estate agents have in marketing their properties. E-mail marketing, social media and other online marketing tools are all at their disposal. These tools help them reach out almost directly to their customers, and in much more targeted way than ever before".
Looking from an end-user's perspective, both sites are built using modern design guidelines, so we are definitely talking great quality here. Both are user friendly and navigating your way through either of them is pretty straightforward. It takes a few clicks to search for a particular property. Just like any well designed e-commerce site, you can make things simpler and get more accurate results by applying relevant filters, such as filtering by city, type of property required, whether you want to buy, rent, or sell, etc. Their business development teams get agents on board, who then sign a contract with Lamudi, and provide them with information about their properties. These properties are uploaded in the form of listings and then the agents are trained on how to use the site. They then receive leads generated through Lamudi.pk to follow up on.
A common problem with some 'buy and sell' portals is that the listings stay forever. This essentially means that the user would probably find an item that was added a couple of months ago and would expect to call the seller and inquire about it, while it might have already been sold. "When properties are sold, we just label that particular listing as sold/taken on the website", said Saad Arshad – unfortunately it wasn't always the case when personally tried out. The listings on Zameen.com also don't stay on the site forever. Imran told us that they have a dedicated team to check the status of existing listings. This way, they are always trying to ensure that a user will not see any invalid or obsolete listings on the site. Both the sites have most of the listings accompanied with photos of the location itself. Listings are not only limited to the major cities, but include smaller towns and cities as well. The sites also feature Google Maps with every listing, so that a user can get an idea of where exactly the property is located. Whatever area you are viewing on the site, you will get a map preview underneath with the current location marked on it. However, Zameen.com shows society maps as well, which are more detailed and customized based on the area. Other than that, this site also features an active forum where a customer can post for guidance, which allows verified forum members to provide their feedback on the queries. Both the sites have their own blog sections, with different posts, commonly those related to real estate and property investments. From a statistical standpoint, Zameen.com had 4.3 million visitors in 2013, and there have been around 600,000 property listings on the site so far. An interesting fact is that a noticeable amount of the traffic is international.
Around 40 per cent visitors are from countries such as UK and the USA. On the other hand, 20,000 properties are uploaded on Lamudi.pk per month. It had over 70,000 active listings in less than a year, and has more than 700 trusted real estate agents on-board.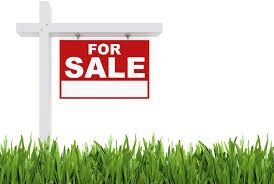 The union of e – commerce and real estate sounds simple and convenient enough for the user. And for the most part, it is Mr. Arshad said "For buyers and renters, too, the online sphere has its advantages. Property seekers can take a virtual tour of their potential new home before they have even decided to inspect it in person. They can shift through dozens of real estate listings, complete with high quality photos, a map showing the precise location and information on the seller in the space of a few minutes. Once they have found a property they like, these home hunters can easily add it to a shortlist of their favorite houses or apartments to come back to later".
In the end, there are actually a number of options for the user, which is some ways is a good thing as well. There are more variety, even though both might have content that is common, there's something unique that each of the portals is doing. What's important is to realize the fact that Pakistan is still in the phase where the internet is considered as a secondary medium. There are on-going discussions on 'internet on the go', which could be a game changer, and how it would be beneficial for both the end user and business owners as well. Perhaps 3G and 4G would bring more traction for the web, and e – commerce in Pakistan would rise to newer heights from where it is now.
Written By: Zohaib_Shami