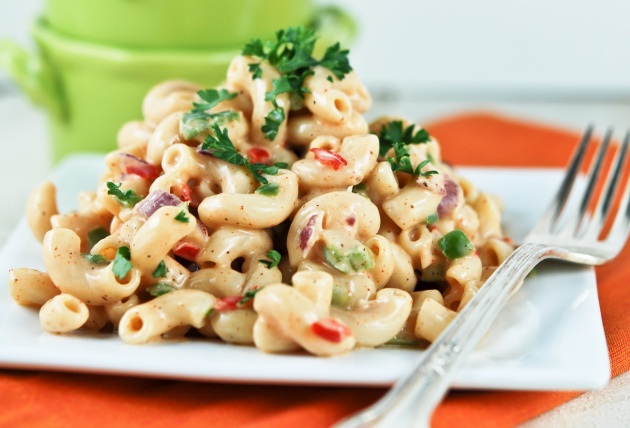 RECEPIE OF CLASSIC MACRONI

Today i will share with you recepie of macroni.All of you are well familiar of this dish. It is so simple but too delicious.It doesnot take much time to prepare.It just takes only 25 minutes to be prepared.

INGREDIENTS:
The ingredients which you need for macroni are:
Macaroni Boiled: 1 packet
Chicken: ½ kg
Black pepper: 1 tsp
Garlic: 1 tsp
Parsley chopped (optional): 2 tbsp
Red chilli powder: 1 tsp
Salt: ½ tsp
Capsicum chopped: 1
Cheddar cheese: 1 packet
Oregano: 1 tsp
Butter: 100 gm
Vinegar:2 tsp
Oil
METHOD:
First of all take a pan and fry the chopped garlic.Then add chicken cubes and fry well.Add black pepper, salt, organo and red chilli powder.Cook it for 10 minutes.
Now add chedder cheese, and capsicum and cook for 2-3 minutes.
Boil the macroni and add to it 2 tsp of vinegar so that the macroni donot get joined.
Now add the boiled macroni to the fried ingredients and mix it well.
Delicious macroni is ready to eat.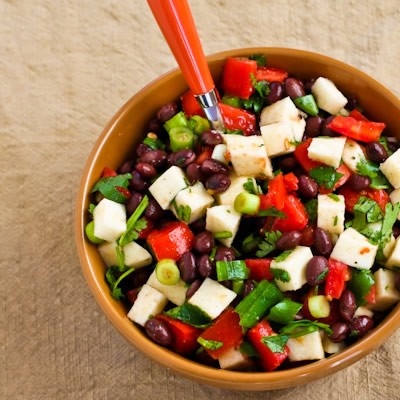 Enjoy with your loved ones.
Thank you.
Written by: BRIGHT AQUA
Blogger at Filmannex.