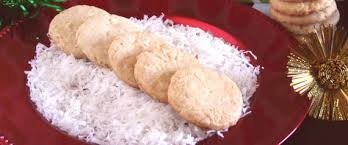 Biscuits are the basic need with evening tea time and the coconut biscuits are one of the mine favorite biscuits . I want to share this tasty recipe with you . Before starting heat oven to 180C/gas 160C/gas 4. Grease two baking trays and line them with with baking paper and set aside.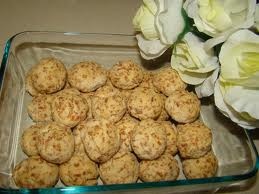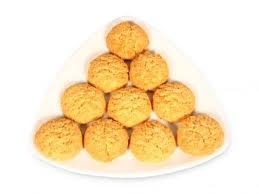 Ingredients with their quantities are as under :
egg white 2 table spoon grind sugar 1/2 cup
self raised flour 3 table spoon crushed coconut 2 cup
egg yolk 1 table spoon Ghee/butter 1/2 cup
vanilla essence 3 drops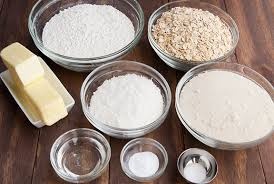 Procedure:
Placed ghee in the bowl add vanilla essence in it and beat it with beater for 5 minutes than add egg white and egg yolk beat it well . Add sugar in it and beat it for 4 to 5 minutes than the work of beater ends . Now add flour in it spoon by spoon mix it with hand also add crushed coconut in it than bind it with mixing it with hand .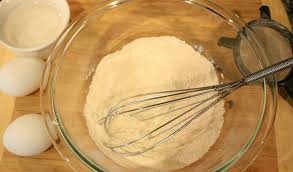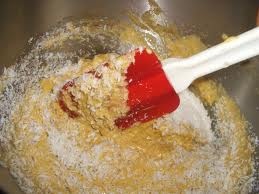 Don't make it so soft it would become sticky . Placed it on smooth surface and roll it with rolling pin but don't make it so flat than cut it with suitable size and desired shape cutter and placed it in a tray their size is small but thickness is more than ordinary biscuits .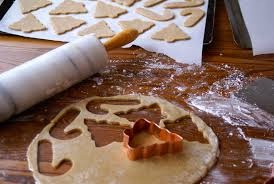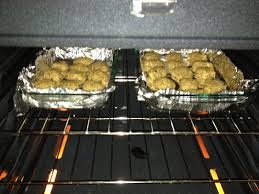 Placed it in preheated oven its cooking time is small because of less quantity of flour . They will be ready in 6 to 10 minutes . When their color become golden they will ready . You can also sprinkle coconut on it .
Turn them out onto a cooling dish and leave them to cool down . Than placed them in air tight container . They can be used till 5 to 6 months . I often make this recipe its really tasty .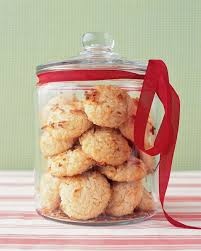 With Regards
By Sidra Asif
Blogger Filmannex.