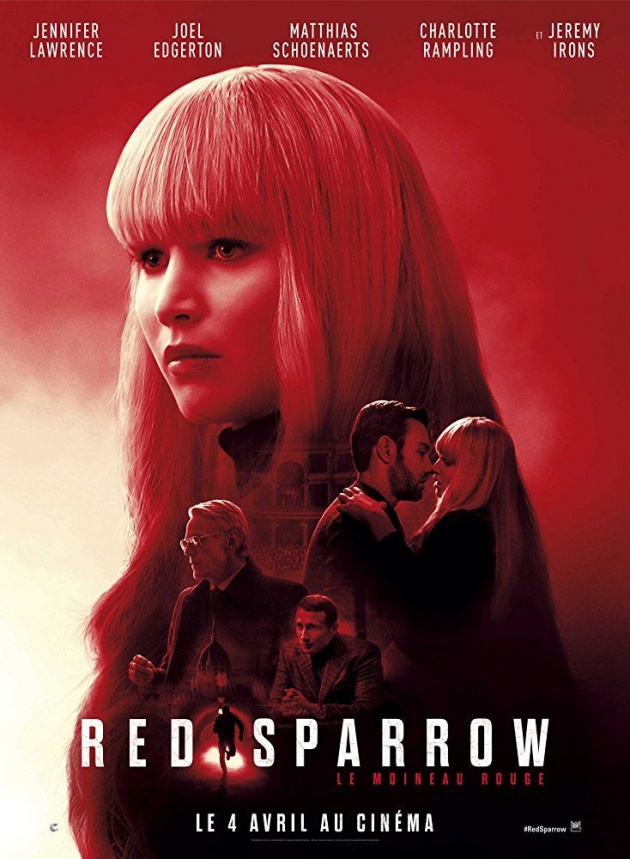 image source: IMDB
Red Sparrow: A Movie Review
Well, it's another movie review. A spy movie-Red sparrow, a movie you'd love to watch. Jennifer Lawrence's Red Sparrow movie kept me on the edge all night long. Red Sparrow, I will take a different approach to a movie review.
Jennifer Lawrence is beauty personified and gentleness intoxicating. But we are not here to talk about her personalities, beauty or attitude. Let's talk Red sparrow.
We shall first see the cast, the trailer and the movie review.
The movie cast
Jennifer Lawrence:
She plays the star ballerina who goes by the name Dominika Egorova. Injured during her performance, she became a person of interest to Russian Intelligence Agency (SVR).
Play the role of Nate Nash a Central Intelligence Agency (CIA) with a deep cover mole in the Russian Intelligence Agency (SVR). He also recruited Dominika Egorova to become a double agent after his cover was almost blown.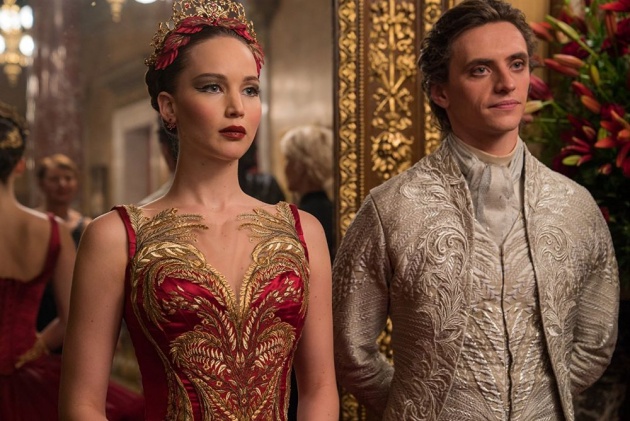 image source:IMDB
Goes by the name, Ivan Vladimirovich Egorov. Uncle to Dominika Egorova. The Assistant Director of SVR and the person who recruited Dominika into SVR because of her special skills to see the faults in people and plan 5 steps ahead on how to beat them in their own game.
Jeremy Irons
Plays the role of General Vladimir Andreievich Korchnoi. The SVR mole, the person responsible for contracting Dominika Egorova ballerina dance mate to break her leg on stage.
Charlotte Rampling
She plays the Matron at SVR school of training. She trained Dominika to become a spy for the Russian Intelligence agency.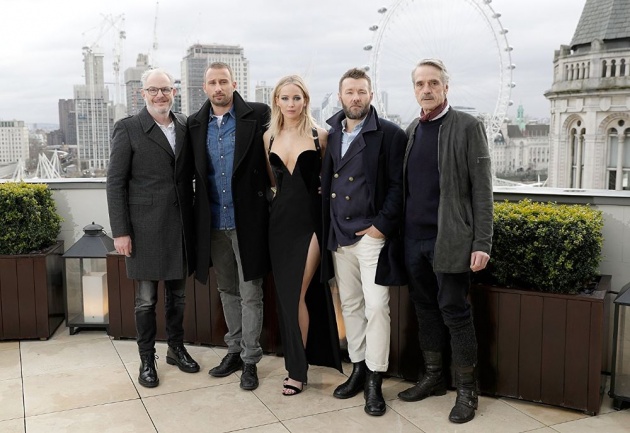 image source: IMDB
Movie Director
The movie was Directed by Francis Lawrence. Red Sparrow writing was credited to Justin Haythe and Jason Mathews.
The movie trailer
The movie trailer is awesome. A more classical approach to movies like Tinker Tailor Soldier Spy (2011). The Bourne Identity (2002). Red Sparrow pretty has much of the classics and the modern approach to how spies movies should be. A well-balanced movie for espionage, action and cinematography.
video credits: 20th Century Fox via youtube
What is Red Sparrow movie all about?
The movie Red Sparrow is all about a Ballerina in Moscow whose life and ambition came to end by a sudden accident on stage during her performance. The injury cost her career and source of livelihood.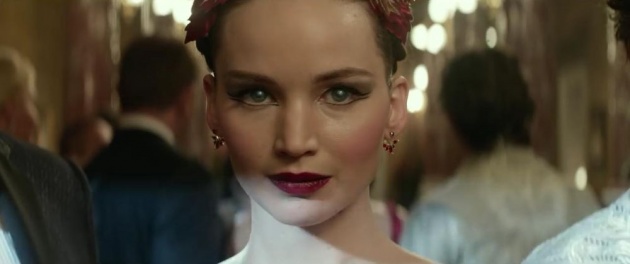 image source: IMDB
With a sick mother that needs constant medical attention and an irresponsible uncle. She made the deal with the devil (Ivan Vladimirovich Egorov) her irresponsible uncle who is the Assistant Director of SVR in Russia.
Soon afterwards, she was recruited to become a sparrow. Sparrow is the code name giving to Russian female Intelligence Agent, what a twist in events! From a ballerina to a Russian spy named Sparrow. She was tasked with uncovering the mole in SVR that is leaking states secrets to CIA.
The event took a downturn when she finds herself falling for the CIA agent she was asked to investigate. She became a double agent in order to keep her mother and the people she loves out of harms ways.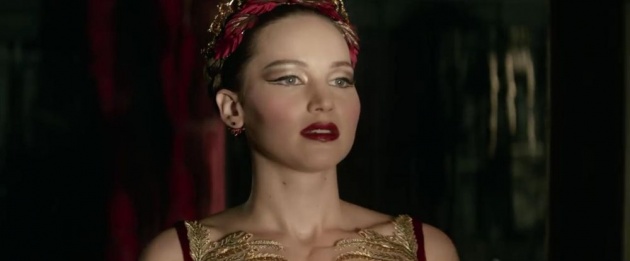 image source: IMDB
It is the classic of survival with a little hint of love and romance. Unending twits of events and survival skills.
From a Ballerina to a Sparrow
Life, in general, has its twist and turns. From a prominent ballerina to the country's most dangerous spy-Sparrow. Jennifer Lawrence an excellent actress in the movie industries. She is known in movies The X-men: First class, The Hunger Games, Winter's Bone (2010), Like Crazy (2011) are among the best roles she played in the movie industry. Red Sparrow, a role she acted beautifully.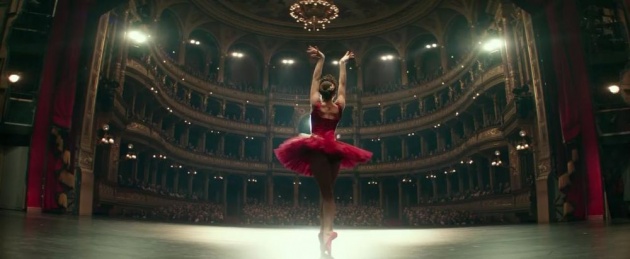 image source: IMDB
Dominika Egorova a brilliant ballet dancer. Using her ballet career, she supports her sick mother. During her performance, she had an accident that changed her life forever, her legs are broken. She can't dance again, so she turns to her uncle for help, unfortunately for her, the uncle has better plans for her. The plans of becoming a Russian spy called Sparrow.
She was recruited and sent to the Sparrow school (AKA "Whore school") which she graduated earlier because of her skills. A skilled that was not appreciated and accepted by the matron played by Charlotte Rampling.
Becoming a Sparrow involves a series of training. The act of seduction, misdirection and lies. Other activities include sexual acts ( As Dominika called it a "whore school"), physical combat and mental strength are not the Sparrow's fortitude.
Red Sparrow Movie Review
The story is unique in a sense, tied to a chair, beaten, tortured, victim of rape, attempted rape in the bathroom, slashed and stabbed. A classic spy movie, where the actor is beaten to a pulp, abused or undergoes hardship with the intent to build physical and mental fortitude.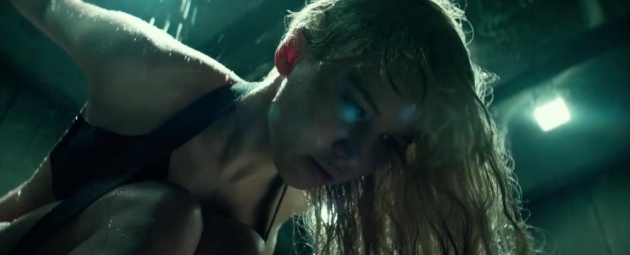 image source: IMDB
Ultimately, in Red Sparrow, the mental fortitude building exercise seems like a glorified exercise than a more survival and adaptive instincts. Although the movie is based on the novel by Jason Matthews.
The Red sparrow billed with the intention of physical and mentally demanding espionage thriller with a woman as the leading character. Red Sparrow can be seen in the like of movies like Atomic Blonde (2017) and Salt (2010). The movie Red Sparrow pushes the boundary of spy movie from this past years.
The movie started with Dominika performance on stage, a ballerina before she suffered the horrific leg break by the male ballet dancer. The scene also runs concurrently with another scene where a CIA officer (Nate Nash) is meeting with a mole in the Russian Secret (Jeremy Irons) service. The CIA operative was interrupted by Police. To hide the identity of his Russian mole, Nate Nash blew his cover. Both scenes are unrelated and not connected. But there's the uncanny feeling they are connected.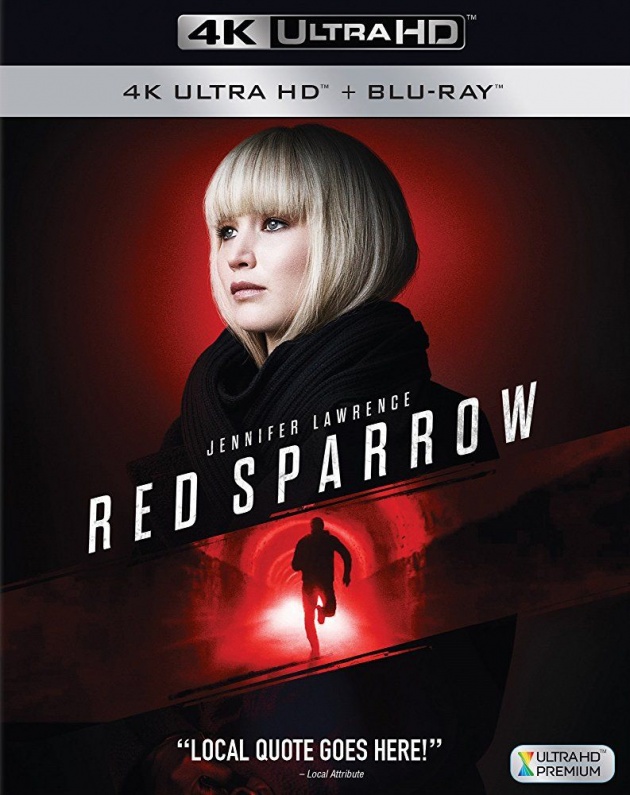 image source: IMDB
After Dominika witnessed a brutal murder orchestrated by her uncle Ivan Egorova, she had no choice but to become a spy for the Russian Government. She was then sent to spy school, where they are taught sex as a weapon. The most unfortunate thing about the spy school was, Sparrows are not taught hand-to-hand combat, manoeuvre through laser fields or even fire a gun, but the emphasis was more on sex. The more reason why Dominika called it a "whore school"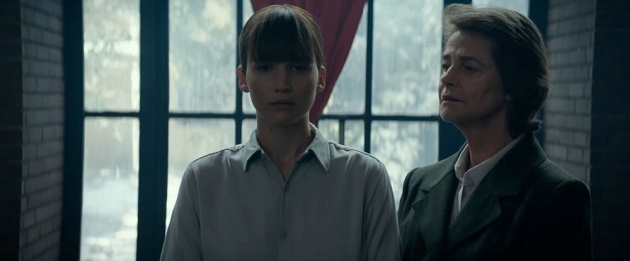 Image source: IMDB
It is the unending cold-war between America and Russia, where Dominika assignment was to lure Nash into telling who the mole in the Russian secret service is. A classic cat-and-dog game. Dominika is Red Sparrow plays the agent that you can't really ascertain if she's truly working for the Russian government of the America Government. A double or a triple agent. A classics spy with no real allegiance.
video credits: MTV International via Youtube
The movie's clear that the relationship between Dominika and her mother is clean, a daughter trying to help provide the medical care of her mother in any way she can. Her self-sacrifice humanizes the spy in her and gives the movie a sense of morality
On a Final Note
Over the years spy movies are gradually changing. Red Sparrow gives us a glimpse of sanity even in the midst of trial times and remembering what the initial objective is before becoming a spy or a killer.