Registration process of online examination system is increased day by day by Afghan Citadel Team in Afghanistan schools. We are starting our winter courses and training in the schools while students are on their winter holidays and can considerate more in learning the computer fundamentals, Internet and social Medias.
After the student registering process finished in Hoze-E-Karbas High school, our second school was Ali Sher Nawaie which located in center of Herat City and has about 4000 female students and 155 teachers. This school is more famous in their poets and poems. That has a valuable rank between the other schools in Herat. As we started the registration of Online Examination System in this school, the principal of the school Saliha Barakzai said that "Alisher Nawaie is one of the famous and good schools in the Herat city, I am sure with utilizing this Online Examination System will make it more improved and our students will be given a chance to increase their knowledge be these new technologies".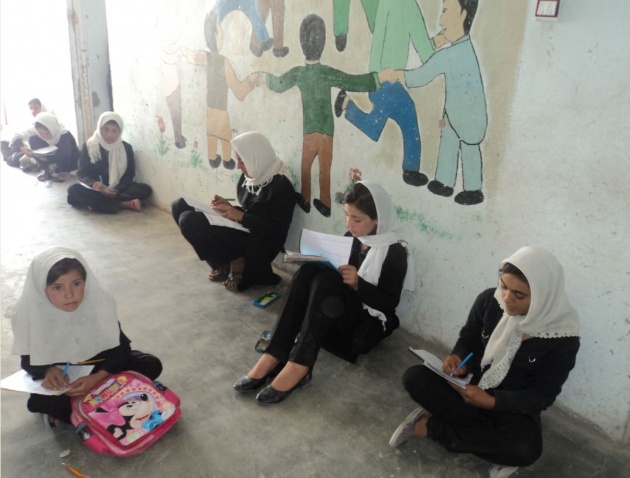 During the registration process in Herat we have faced different kinds of difficulties such as electricity problems, also students final exams were started and they didn't have enough time to participate with us in these training classes and registration to Examer, but fortunately we successfully proceeded the registration process and have registered about from 8th to 12th classes in this school and it is still in progress and about 500 students have been registered to this system till now.
I have good news about Francesco Rulli the founder of Film Annex; he went to Italy this week. He visited University of Florence, Academy of Fine Arts of Florence and he had also a speech in Marketing American Association at SUNY New Paltz . During this visit he talked about the Examer project and its implementation. He mentioned that the implementation will take place in Central and South Asia, after being implemented in Afghanistan.
Mr Rulli's visit in University of Florence and Marketing American Association at New Paltz was very successful and will bring lots of opportunities for Afghan, Central and South Asia Students. It would help students to learn more and contribute with new creative ideas. Mr. Rulli believes, that we can connect 160.000 students by 2014 to enter the world of 3D printing and take in use the 2,000 years of Artistic history of Florence.
Francesco mission is to bring the students together and opens an interacting between Kabul, Florence and NYC professionals. It's a fabulous idea to make a collaboration environment between Afghan Students and other countries that they work together, share knowledge and learn new things.
I as an Afghan woman really liked this idea and am really happy for the school students that have this opportunity of connecting with Florence and NYC student. In the current era the only necessity of Afghanistan is the knowledge and this project of Film Annex will really fill this gap and bring prosperity for Afghanistan in the future.