The game series still exists and is going strong, but in the beginning I don't think anybody had a clue how far Tony Hawk Pro Skater would go. My generation back then in New Jersey were all about skateboarding. We were told it was cool so we adopted it quickly. The majority of us were awful, but this post isn't about skateboarding.
This post is about a band in one of those games called Lagwagon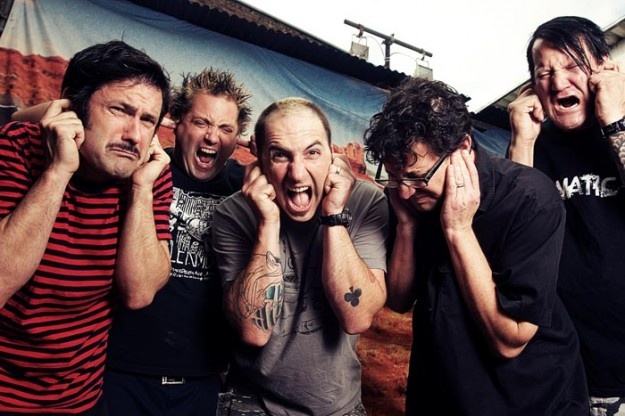 .
The truth is I don't know too much about Lagwagon besides the song that appeared in the games called May 16th, but I wanted to give the game kind of a tribute basically because they're the reason I got into punk rock at all.
Tony Hawk had an unbelievable soundtrack of punk rock and rock bands that kids my age had no idea existed .We'd find out later that these bands got their start around the late 80s and early 90s, but that's when we were like 4. There is no way we would've been introduced to this music through our parents or friends. We would mostly be introduced to things on MTV and the radio. Hanson, Spice Girls, Eminem, etc. Nobody was giving this music the time of day, not because of disinterest, but because it just had its time in the limelight already.
The game series revived punk rock a bit and showed a new audience punk is not dead. We gravitated to it immediately. As it was for skaters in the past the happy guitar rhythms and gang vocals quickly became our anthem to nailing little hops down two stairs or falling on our asses and laughing about it later.
When I stopped skating (as most of us did) we picked up guitars, basses, and drums. These bands inspired us on numerous projects and as we grew up we'd be able to play songs that were shared with us through the games. May 16th was one of my personal favorites.
So thanks Neversoft, Tony Hawk's Pro Skater, and Lagwagon for being there in a time where I was musically vulnerable. I might be listening just to that electronic music garbage if it weren't for you (just kidding :) ).