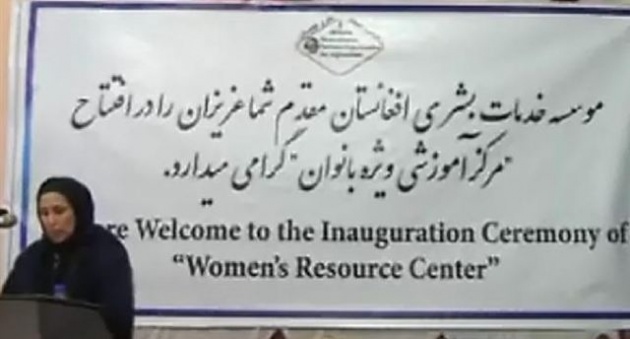 A Women's Resource Center was inaugurated in Balkh on Tuesday to help Afghan women seek education in English language and internet usage.
Many girls and women in the city had remained deprived of seeking such education, as their family would not allow them to study in the institutions where they had to sit together with men.
"Our families do not allow us to be taught by a man or be in the same classroom with the men. No organization took the initiative to establish an institute exclusively for women. This Resource Center would have a great impact on the education of the women in this city."
Meanwhile, Director of special education center for women in Balkh Shamim Naderi said facilities for teaching English language, computer, and internet have been provided to 300 girls and women with financial collaboration from the United States of America.
Ms. Naderi regarded the Resource Center an important step towards enhancing education of the women in Balkh.
"This Resource Center is established mainly to help those girls and women who are not given the permission to study in co-ed institutes. This Center will provide them a comfortable environment where they can study with a peace of mind. And, the fee is relatively small and affordable."
Ms. Naderi said more and more students are attracted to join this Center. She added such centers would also be established in the districts, as soon as they have the required facilities.