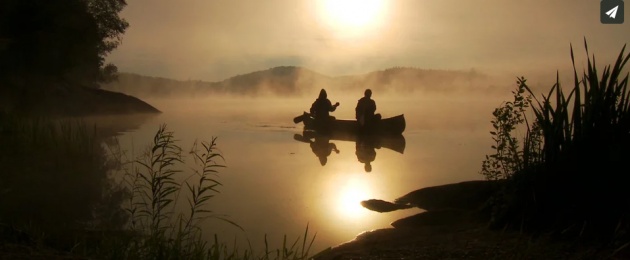 "Return to Moose Pond" by Paul Frederick. Paul is in the biz for 20 years. Mostly making programs for Public Television. Create and sell stock footage at shutterstock.com and artbeats.com.
Paul usually do non-narrative short films. This one is different. His wife, son and Paul love to go wilderness camping. Where you canoe in with a tent, food and all you need to a remote site. The last several years they have not found the time to go, however their son is getting older and soon won't be able to go with them, so Paul made sure to get away this summer.
It was a special trip and one that Paul felt needed some narration to explain how he was feeling about it all. Most of the music is by a friend of him, Scott B. Adams from the CD "Listening to the Adirondacks".
On the technical side, Paul used a SONY EX1 and a Canon 7D along with a Konova slider. Only had room in the canoe for a real junky tripod, hence not much panning or tilting! Paul shot the 7D footage with the Technicolor cinestyle preset and graded with Magic Bullet Looks.
All credit goes to the maker of the film Mr. Paul Frederick.