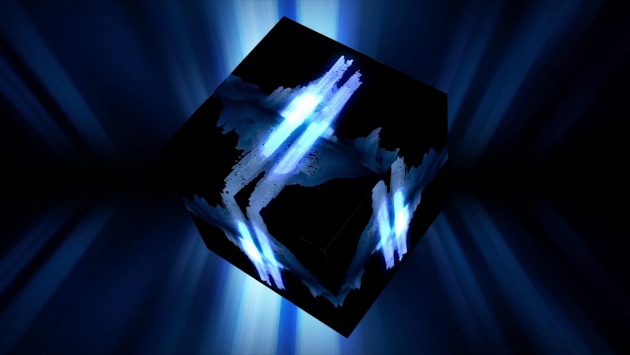 LEFT OF THE BORDER FILMS COLLABORATION ONE
In early 2012, after a film production hiatus of several years, I started to get the experimental filmmaking itch again. I had up until this point been rediscovering and working on another creative passion - photography. As I developed my photography practice, I once again found myself in experimental territory. I had been working on a few photography techniques and developed a series of photographs that at first glance seemed to look more like abstract paintings. This was achieved using a photography technique called panning. For those unfamiliar with this technique, panning is where your camera is fixed to a tripod and you pan the camera left to right or tilt the camera vertically with the shutter speed set to between 1 to 3 seconds exposure. What ends up happening is the that the colours captured by the camera sensor blur together to create an abstract looking set of colour lines. The results I achieved using this photographic technique developed a further interest in another photographic technique - light painting.
Still here? Splendid! Well, this interest in light painting made me think 'how can I make these images move?' After some research into this self-posed question, I decided that I wanted to re-image my light painting photographs to move in three-dimensional space. After some time learning the appropriate production and post-production techniques needed to achieve my goal, I arrived at a finished experimental short. To me, this film explores the ideas of reinterpretation, transference to an altered visual perception and the evolution of forms and shapes. At around this time I reconnected with a previous collaborator from the early days of Left of the Border Films – Jan Los. I explained to Jan that I had a film that lacked a soundtrack. I went on to tell Jan I could not think of a better person than him to collaborate with to produce the soundtrack to this film. And so began a new stage in my collaborative work with people I consider as excellent sound designers. The fact that Left of the Border Films Collaboration One saw me working with one of my original Left of the Border co-founders (over a decade later) brings to me a very personal and fulfilling sense of reconnection. I hope you enjoy Left of the Border Films Collaboration One as much as I have enjoyed making it.