Are you an Urdu, Hindi or Punjabi speaking mediocre? Is your native language not English? God! Really! Then how you are able to manage to move in the right class, I mean upper class. Apart from joke, If you really are facing Urdu or Hindi speaking inferiority complex, then you should watch Hindi Medium, that is an Indian film, clearly depicting the social dilemma where getting an admission of a nursery kid in an English Medium School becomes not only an obsession and a class show off, but also an impossible task, because of the complexities in our social structure.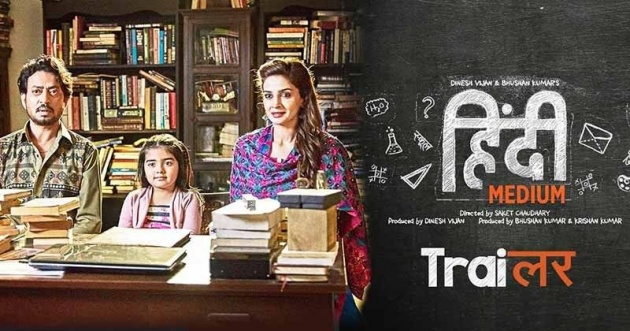 Image Source: www.filmihood.com
Poster of the Indian Movie Hindi Medium
Background of the Film
Hindi Medium is a Hindi remake of 2015 Malayalam drama movie Salt Mango Tree, and that also is a remake of 2014 Bengali film Ramdhanu. So the topic was of mutual interest and this English phobia is equally penetrated in Sub Continent especially.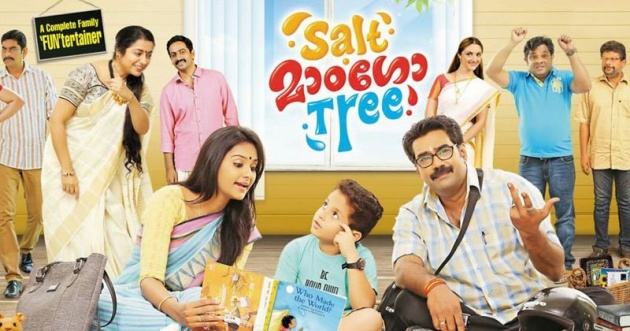 Image Source: www.filmihood.com
Poster of Malayalam movie Salt Mango Tree

Image Source: www.google.com
Poster of Bengali Movie Ramdhanu
Main Cast
Lead Cast
Irrfan Khan as Raj Batra.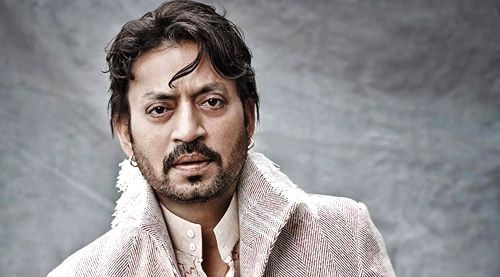 Image Source: Bollywoodsamay
Irrfan Khan is an Indian actor, acclaimed by critics, as one of the best actors of his times.He has also worked in some of the best Hollywood movies like Life of Pi, New York, The amazing Spider-man. Apart from these he has appeared in more than 50 Bollywood films.

Saba Qamar as Meeta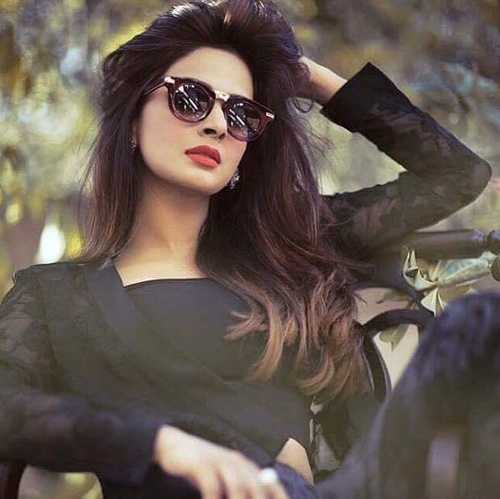 Image Credit: plus.google.com
Saba Qamar is a famous Pakistani TV actress, awarded with different awards for her enthralling performances, she has started her big screen career with a Pakistani film Lahore Se Agay. She has made her debut in Bollywood in film Hindi Medium.
Other cast members
Deepak Dobriyal as Somprakash
Sanjana Sanghi as Young Meeta
Swati Das
Devansh Sharma
Rohit Tannan
Amrita Singh as Principal
Neha Dhupia as Mrs. Suri
Sanjay Suri as Mr.Suri
Director
Saket Chaudhary
Writer
Zeenat Lakhani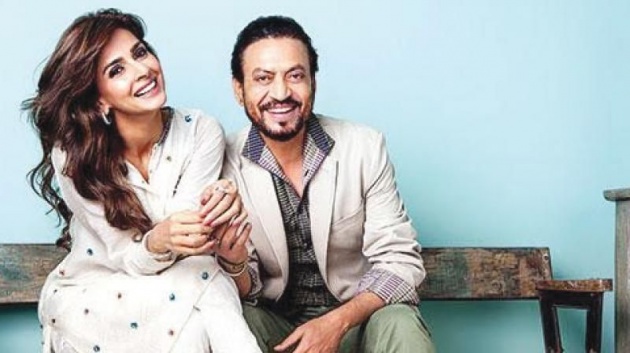 Image credit: www.asianage.com
One of the posters of the film Hindi Medium showing the couple Raj Batra and Mita
Story Line
Hindi Medium is a story of a couple of well-off commoners who aspires to give quality education to their only kid. Raj Batra falls in love with Mita and marry her. He is a common man but running a successful business of bridal wears in downtown Delhi. He is rich, but not very qualified, most of all he is not fluent in English that is the only yardstick to measure coolness and intelligence in India and Pakistan as well. Raj Batra and Mita both have studied from 'Hindi Medium' school, and Mita is very complexed about it, so she aspires that their five year old daughter Piya should get all what she needs to be in the upper class by getting admission in one of the top 5 schools in Delhi. And the story starts with this venture. And it completely changes their life from upside down. They had to leave their paternal home, to shift to some elite place to get their daughter's admission in a top English medium school.
Video Source: Youtube.com
Official Trailer of Hindi Medium
They have to hire a consultant to get groomed. Raj meets influential politicians, tries to bribe the principal with money, but nothing helps. Then they decided to disguise themselves as poor people to get Piya admitted in a top rated English Medium school. And the misery begins. Initially they find it deadly to get themselves adjusted in this new avatar that was actually reality based. They have to fight for water, ration and basic needs. Then they know that these people with limited resources have big hearts. Finally through fraud, they get the admission of their daughter in the desired English medium school. But they are sad for the deserving kids whose only sin is their poverty. They pay a handsome donation to the Government school for renovations and basic upgraded educational structure.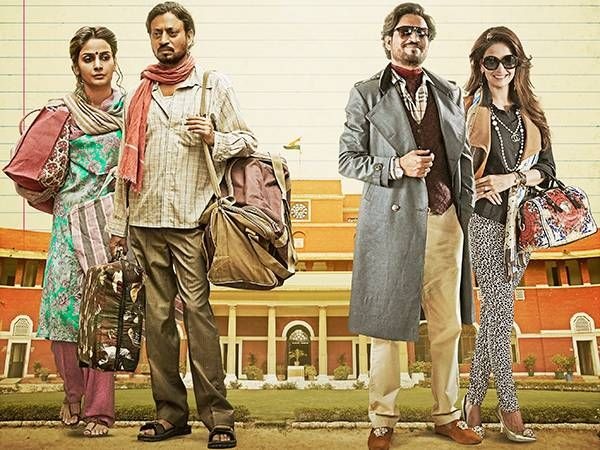 Image Source: timesofindia.indiatimes.com
In the end, Raj and Mita quit the seat of Piya in that Elite English Medium School and get her admitted in the renovated Government school. That's how they also overcome the fears and complexes in their personalities as well and acknowledge their own identity. So the message of the film is beautifully portrayed that the main purpose of education is not to raise status of your child but to make him or her a good human being.
Music and Songs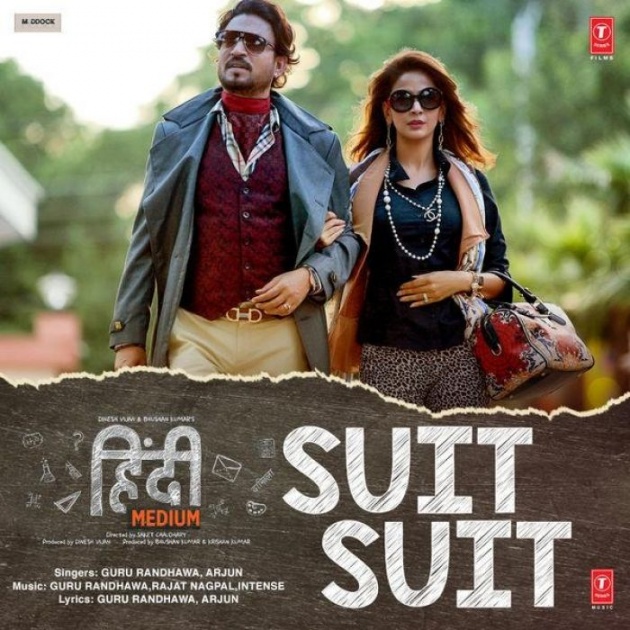 Image source: djpunjab.com
Suit Suit
Lyrics: Guru Randhawa, Arjun
Music: Guru Randhawa, Rajat Nagpal
Singers: Guru Randhawa, Arjun
Hoor
Lyrics:Priya Saraiya
Music: Sachin–Jigar
Singer: Atif Aslam
Oh Ho Ho Ho
Lyrics: Ikka, Sukhbir
Music: Sachin–Jigar
Singers: Sukhbir, Ikka Singh
Ek Jindari
Lyrics: Kumaar
Music: Sachin–Jigar
Singer: Taniskaa Sanghvi
Fakiri
Lyrics: Traditional
Music: Neeraj Arya's Kabir Cafe
Singer: Neeraj Arya
Video Source: Youtube
Beautiful video of the song of film Hindi Medium, Ek Jindari
Critique
The subject of the movie is thought provoking and is depicted in a humorous way, so it is appealing. But Hindi Medium is a remake of Bengali drama film Ramdhanu and it is quite similar to the idea and theme portrayed in both Malayalam and Bengali films. So the similarity is a pinching point, but still it's an Hindi film, so the only difference is the cast and language of the movie. Another big difference is engaging performance by Irrfan Khan as Raj Batra, in lead role, he did the justice with the role. The dialogues were great and perfectly delivered on his part.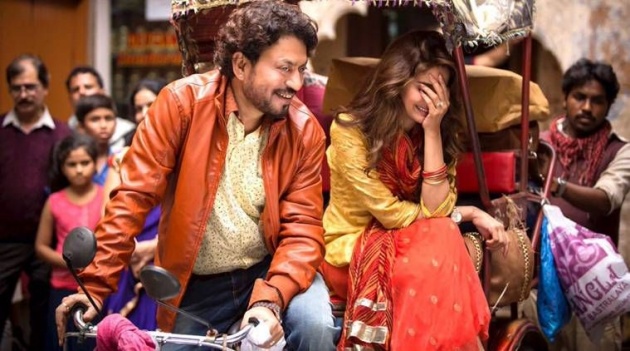 Image Source: Indianexpress
My life is Hindi but my wife is English.

-- Raj Batra
At the auditorium of the English Medium School, at parents day, Irrfan Khan delivers this dialogue, while opening up about the poor quota frauds by the Principal and others.

Today god promise I speak English ... because English is India and India is English.

It means

Today I swear on god, I'll speak in English ... because English is India and India is English.

-- Raj Batra
Saba Qamar, a Pakistani actress, made her debut in Bollywood, in this film Hindi Medium, and unlike other Pakistani actresses in Indian movies, she has a strong and equivalent role to the hero, in this film, and she seems to put her best in this character. Saba Qamar, as Mita wants to overcome her inferiority complex of class difference, through getting her daughter admission in an English Medium School.
Is desh mein angrezi zabaan nahi hai … class hai

English is not a language, in India, It's a class.

-- Mita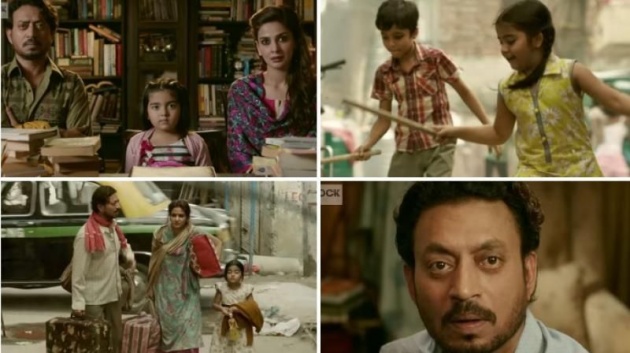 Image source: Deccanchronicle
Different scenes of Hindi Medium compiled together in this image
Hindi Medium is mainly shot in Chandni Chowk and the culture of the area is also promoted in a way. But the way they have questioned the educational system of India by targeting Posh English Medium culture, it is worth applauding. The best point of the movie is, like other issue based movies, they did not lecture the audience in the film, on the contrary, they portrayed the issues in a very lighter way by laughing around the difficult situations face by most of the parents who wants to ensure best schooling for their kids. I mean, every parent can relate themselves to this film, it is well narrated and good entertaining movie.
I hope this review will help you understanding the theme and compel you to watch the movie to know the bitter realities in lighter mode.
Good Day.
Keep smiling and happy reading.
Give your feedback.
Cheers.