Review of Pakistani Drama - Khud Parast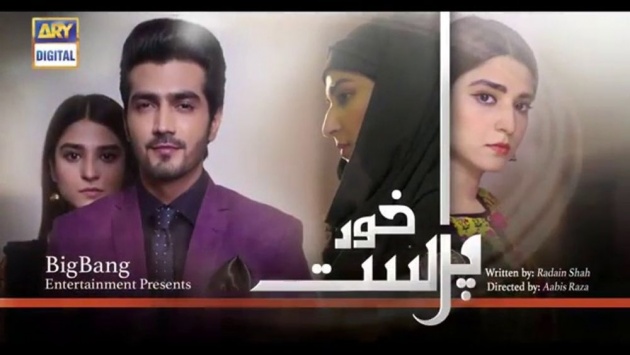 Image Credit: www.dailymotion.com
✔ Introduction


Hello Friends, I hope you are doing fine and are having a good time on bitlanders. Today I have come up with my fresh blog titled as "Review of Pakistani Drama - Khud Parast". Yes my friends, this blog is about reviewing a new and currently on-air Pakistani Urdu language Teen Drama known as "Khud Parast" translated as "Self-Centered". Currently this drama is on-air and has been running on a Pakistani channel ARY Digital. The drama started in October 2018 and has caught attention of many drama viewers locally and internationally. The reason behind its attraction is strong story and very good acting skills shown by the artists in the drama. The main central idea revolves around a young and liberal girl who gets married in an Arranged Marriage setup but she has feelings for another person as well. Furthermore, her mother-in-law turns out to be an arrogant and a proud woman who is a rich lady in the city and wants to control this newly married daughter in law. However, an in-house fights break out between them which leads to a complete disaster and divorces in the family and that too, in a humiliating manner. This drama is the production of Fahad Mustafa's entertainment company Big Bang Entertainment. Let's go through all the major artists who are appearing in this popular Family Drama as well as the review it has been receiving.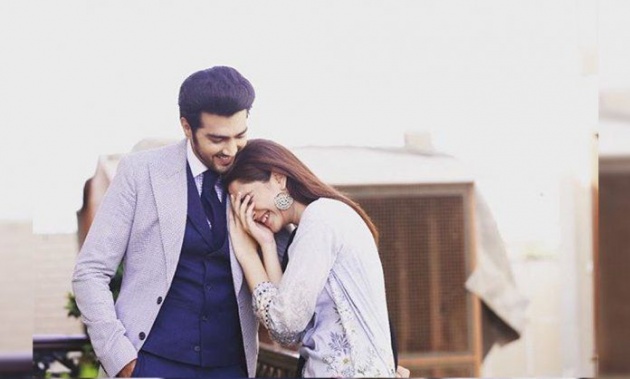 Image Credit: veryfilmi.com
Since we are always on the look out for new dramas which are going on air, every Friday afternoon we sit down and write down the dramas we want to see. With the teasers of Khudparast having caught our eye we decided to tune in for the very first episode of the play which began on Saturday night.

Written by Radain Shah, Khudparast has a stellar cast on board which consist of Ramsha Khan as Uswah, Shahzad Sheikh as Hanan, Hassan Ahmed as Moiz, Nausheen Shah as the docile Beenish and the stern Bakhtawar played brilliantly by Asma Abbas.
Drama Review Extracts From: www.hipinpakistan.com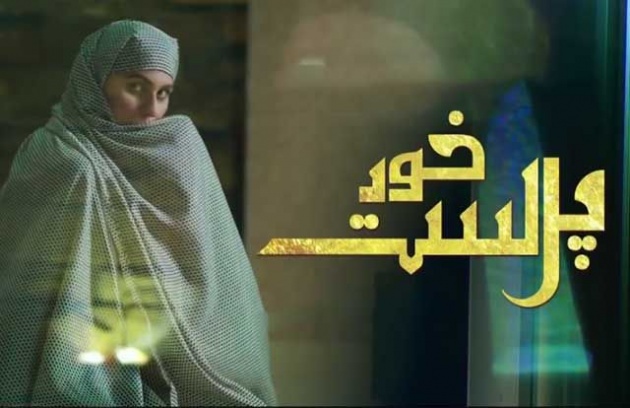 Image Credit: pakostdramalyrics.blogspot.com
Video Credit: ARY Digital via Youtube.com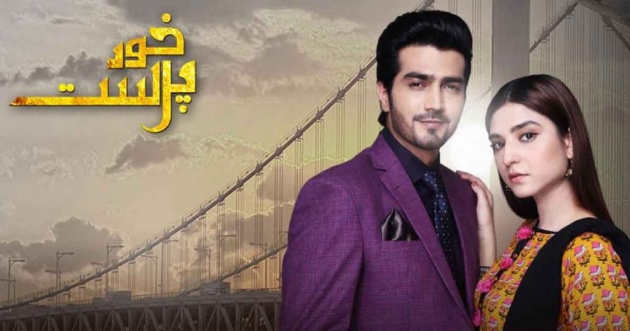 Image Credit: awamiweb.com
✔ Ramsha Khan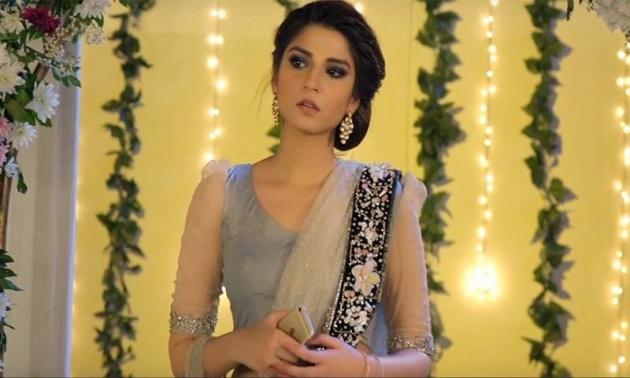 Image Credit: hipinpakistan.com
The young Pakistani actress "Ramsha Khan" is playing the lead role "Uzwa" in the drama and she has justified the role amicably. She is the girl who wants to have no boundaries in her life and sees her life in her own perspective. Although she gets married on persuasion of her mother and brothers and all of them wanted her to live a happy and romantic life with her rich husband, but her mother-in-law's strict discipline and dominating personality pisses her off and then she takes a sweet revenge upon her mother-in-law which results in breakup of marriage as well as ruining of her in-laws' family. However, in the later episodes of the drama, she is very much likely to face the consequences of her wrongdoings which turned the lives of others around her upside down.
✔ Shehzad Sheikh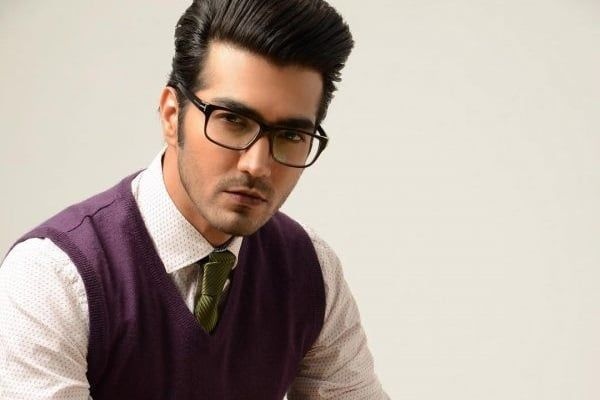 Image Credit: reviewit.pk
Shehzad Sheikh is playing the role of Uzwa's husband "Hannan" and he agreed for this marriage on the persistence of his mother who thought she was making a right choice for her son. He also came into this marriage with an intention to live a romantic and a happy life with his wife, however, things did not go as planned by him. The frequent tussles between his wife and mother bring catastrophes in his life as this marriage turns out to be a complete failure over the time. Generally, his role falls into a positive category but as the drama progresses, he turns into an aggressive person as his wife blames him for the things he is not involved in such as infidelity, thus resulting into breakup, plus the proven greediness of Uzwa's brothers who readily try to extract money from him in the name of expanding mutual business etc.
✔ Asma Abbas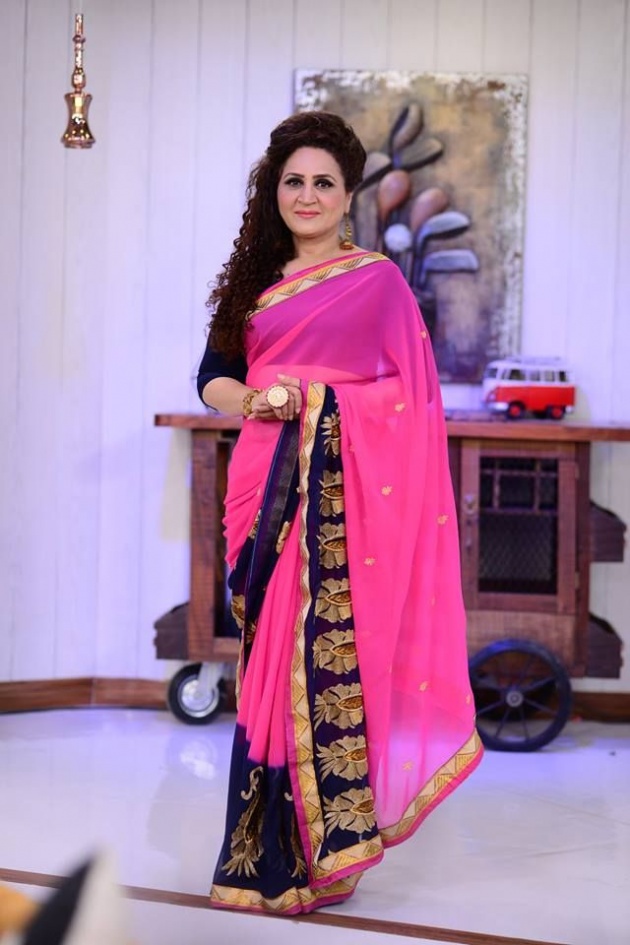 Image Credit: fashioncentral.pk
Asma Abbas is playing the role of Hannan's mother Bakhtawar and this apparently is a negative role. She is the head of the family after the demise of her husband which also forces her to take the business in her own hands and she does so till her sons are fully grown up and mature enough to take over. She likes to control everything and everyone in her house and sometimes it proves to be a bone of contention within the house and that is the reason why there is some agitation between her and Uzwah. Since her rigidness and dominance breaks the marriages of her both sons, she also faces the music and harsh circumstances when her older son gets married to a lady who gives Bakhtawar a very tough time.
✔ Nausheen Shah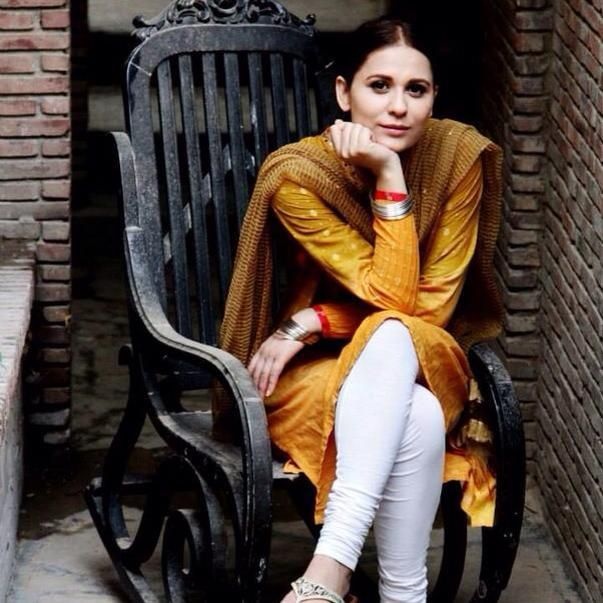 Image Credit: content.pk
The senior actress Nausheen Shah is playing the character of "Beenish" who is the wife of Bakhtawar's elder son. Although she was forced into this marriage as a compulsion because her father was framed to agree to this marriage by her husband. Throughout the drama, she has been shown to be going through extreme circumstances as her husband was not interested in her anymore and she also becomes the victim of the war between Bakhtawar and Uzwah later on. She is falsely blamed by Uzwah (for not supporting her and not paving the way for her as an elder daughter-in-law) for having an affair with Hannan which results into breakup of Beenish's marriage as her husband took no time to get rid of her as if he was waiting for a chance to do so and he did not pay any attention towards proofs and Beenish's appeals to remain in the wedlock.
✔ Hassan Ahmed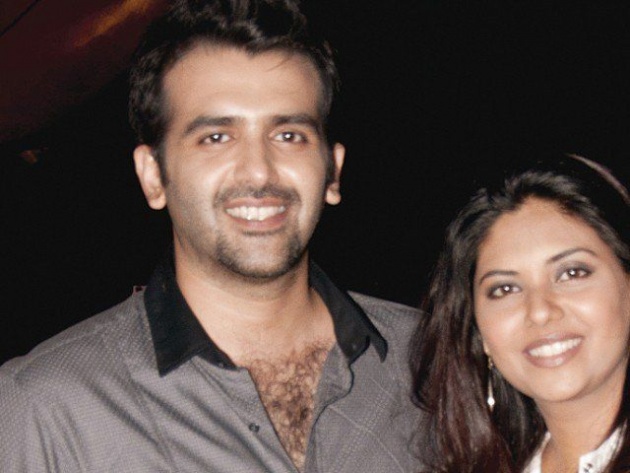 Image Credit: tribune.com.pk
Hassan Ahmed is playing the character of Moiz who is the husband of Beenish. His role is negative in the drama because he tortures his wife all the time whether there is a reason or not and takes her for granted. His self-character is so bad that he has had many affairs with women outside and he has the support of her mother Bakhtawar which is why nobody makes any objection on his outdoor activities. It is him who brings a new wife after Beenish who takes Bakhtawar to task and makes her pay for her malpractice with others. Moiz also pays to brothers of Uzwah in order to get mutual advantages and getting rid of Beenish on false allegations.
Video Credit: ARY Digital via Youtube.com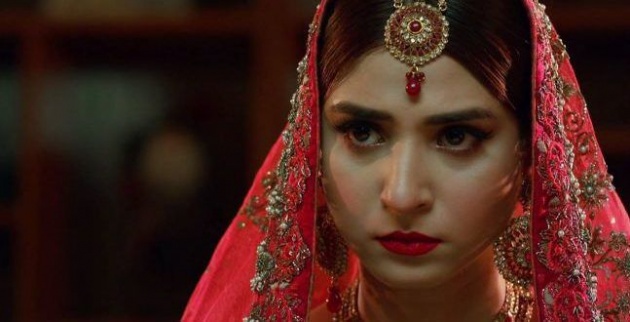 Image Credit: trendinginsocial.com
✿ Here are some related Querlo Chats for you. Isn't it fun to chat with a Chatbot ?
- "Do you support women's empowerment?"
- "What kind of movies do you like?"
✿✸✔✤✪ - - - - - - - - - - - - - - - ✿✸✔✤✪ - - - - - - - - - - - - - - - ✿✸✔✤✪ - - - - - - - - - - - - - - ✿✸✔✤✪

Thanks for Reading. This Blog was written by Rafaquat Noman (a Resident of Saudi Arabia and a Traveler) for bitlanders.
✿✸✔✤✪ - - - - - - - - - - - - - - - ✿✸✔✤✪ - - - - - - - - - - - - - - - ✿✸✔✤✪ - - - - - - - - - - - - - - ✿✸✔✤✪