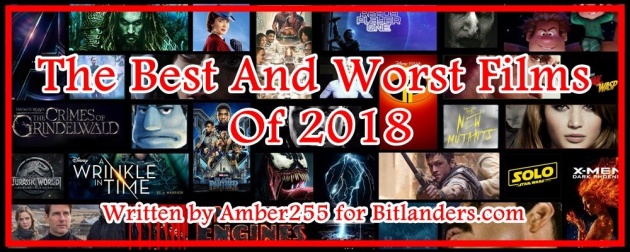 The Best And Worst Films Of 2018 - Photo credit:theblogcomplainer.com, Edition by Amber255 via Bitlanders.com
And again we have an end of the year. Here is the time to summarize the best and worst films of the year brought to Lithuania by our film distributors. Personally, in 2018, I watched a record number of films in the cinema - more than 150 widely featured films, most of which were released this year.
That's why my list of the best and worst films of this year will only include those films that are created only in 2018. Also in these lists, you will not see films that were shown to us by HBO, Amazon, Netflix, and others.
In my opinion, only the films shown in the cinema can give the best or the worst impression because there we are given the maximum sound and video experience. Even the most advanced TVs and the most powerful speakers will never match any IMAX or SCAPE standards. And only those to whom the cinema is not ordinary entertainment, but part of life will understand that.
Before I announce my year's verdict, I would like to briefly recall the most interesting and unexpected film projects, which this year differed from the general context of their genre. There are not many such films, but some of them, in my opinion, really been able to positively or negatively affect the audience around the world.



It's funny how the colors of the real world only seem really real when you watch them on a screen. ― anthony burgess, A Clockwork Orange




Credit: goodreads.com



Comedy Films Of 2018
In this year's comedy genre, it was possible to discover a number of high-quality film projects that, although overwhelmed by vulgarity, but that vulgarity affected us enough positively and provided the necessary amount of humor during the review.
From the better examples of comedy, I would like to highlight the hooligan comedy Game Night, Blockers, Tag, and the romantic film Crazy Rich Asians.
But not everything here is as beautiful as it might seem to you at first glance. We also got poor comedies. Among those who caused the greatest dissatisfaction in the cinema, there were a few like The Spy Who Dumped Me, The Happytime Murders, and Johnny English Strikes Again.
Ironically, these three films had detective films' features, which proves that this theme went very poor for comedy creators.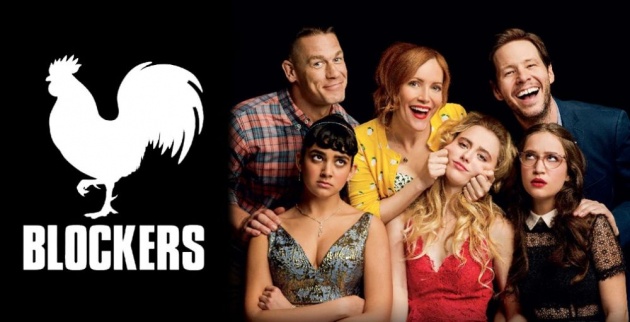 The movie "Blockers" - Photo credit: youtube.com
Action, Thriller, And Fiction Films of 2018
The action and fiction genre thrive as never before. Well-known actor Tom Cruise delighted our eyes with his performance in the sixth and, in my opinion, the best Mission Impossible: Fallout, Steven Spielberg introduced the long-awaited popular book screening of Ready Player One, and Marvel and DC comics-based Avengers: Infinity War, Deadpool 2, Black Panther, and Ant-Man and the Wasp, Aquaman has proven that such movies are still among the most popular in the world.
I would also mention the brutal action thrillers Sicario: Day of the Soldado, Den of Thieves, and The Equalizer 2, the screening of the cult computer game Tomb Raider, an unpredictable and exclusively looking project called Searching, the thriller Bad Time at El Royale, the thriller with interesting storyline A Simple Favor, and the fantastic action thriller The Meg, which left a very nice impression on my surprise, though I sincerely hoped there would be a lot of frustration in coming to the cinema.
Of course, there were also lamentable stripes like the very poorly executed Venom screening, the chaotic action thriller Mile 22, and the very disappointing side-effect of the Star Wars project Solo: A Star Wars Story. However, this year, however, I had more good than bad films of the genres I mentioned.
Horror Films Of 2018
As can be seen from the cinema halls, this film genre is still thriving here. Many years I was very skeptic about horror movies, but with time, I like them more and more. Now I try to visit every horror movie that comes to our country.
This year we have received a lot of film of this unique genre, three of which are extremely good - the mystical and very original-looking fantastic horror thriller A Quiet Place, a psychological and full of diverse metaphors horror drama Hereditary, and a direct extension of the classic 1978 horror thriller Halloween. And these films actually quenched my big thirst for horror.
Also, apart from the cinema projects I mentioned, there were a lot of bad and not very interesting horror films in the repertoire of cinemas that gave the only feeling of frustration.
Totally uninteresting horror thrillers: Truth or Dare, The Strangers: Prey at Night, The First Purge, and at first glance, frightening but extremely boring and predictable, Slender Man, Insidious: The Last Key, Winchester, The Possession of Hannah Grace, and Hell Fest.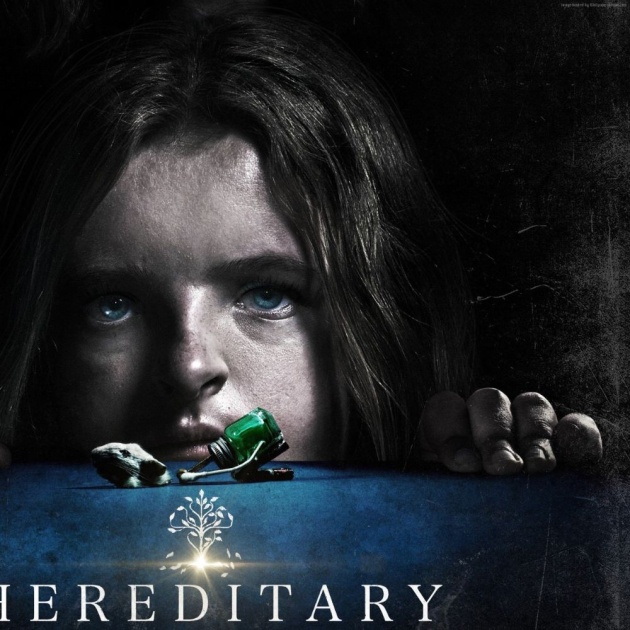 The movie "Hereditary" - Photo credit: wallpapersden.com
Drama Films Of 2018
A few prestigious projects were waiting for spectators who were looking for more serious and not light entertainment at cinemas. They are worth for prestigious cinema awards like Oscars or Golden Globes.
Such brilliant and meaningful films of this year have become a directing debut of actor Bradley Cooper with film A Star Is Born, new Polish masterpiece Cold War, new film by talented Oscar winner Damien Chazelle - First Man, intense story drama Widows, psychological and a fairly realistic drama, Tully, a meaningful story for young people, Love, Simon, and a story for the whole family, Christopher Robin.
The biography drama on the Queen and Freddie Mercury with the title of Bohemian Rhapsody can be safely named as one of the biggest great surprises of 2018. It has also left a pleasant impression, allowing to experience a wide variety of emotions during the preview. From the better dramas I also highlight Colette and Don't Worry, He Won't Get Far on Foot.
So, the three bands of the drama genre brought personally to me the negative emotions during the review. Those are the sweet and fake melodrama Midnight Sun, the final part of E.L. James's trilogy decorated with miserable erotic elements - Fifty Shades Freed, and Red Sparrow causing uncertainty feeling.
Animated Films Of 2018
In this marvelous genre for the whole family, in 2018, almost all the movies caused only positive feelings in 2018. Animators have delighted us with colorful films like The Grinch, Smallfoot, Incredibles 2, and in my opinion, the best year's an animated movie Spider-Man: Into the Spider-Verse.
Therefore, in this case, at least for me, this genre has justified all the expectations, just giving invaluable moments in the cinema.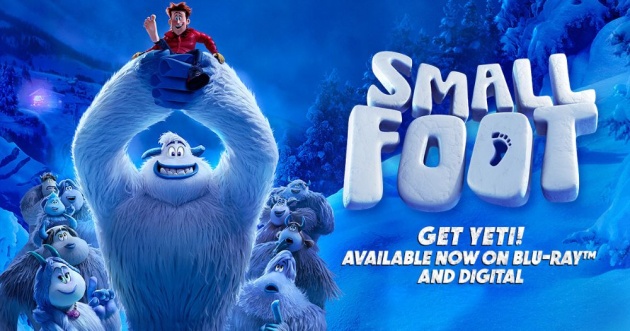 The movie "Smallfoot" - Photo credit: smallfootmovie.net
Let's discuss the best and worst film projects released this year that delighted us, kept us in tension, surprised us with its quality, saddened and frightened, and also greatly disappointed.
The Worst Movies of 2018
And now, when I briefly reviewed the more interesting film projects of this year, I think it is time to announce a personal verdict.
I will start with the worst films of this year, on the list of which I worked for a long time. However, choosing which bad movie is worse than other bad ones is not so easy. All of my choices gave me the worst impressions during their review that were still in memory for a long time.
So, in a nutshell, these are the films that made this year feel like in agony in the cinema:
It is undoubtedly, the worst film of disasters and robberies theme in the past many years. The film cannot boast of anything only by flaws noticeable to the naked eye: a bad and very banal scenario, horrible directing by Rob Coen, an unnatural performance of actors, a pathetic technical side, and a particularly disgusting action that did not allow to feel any tension for even a moment.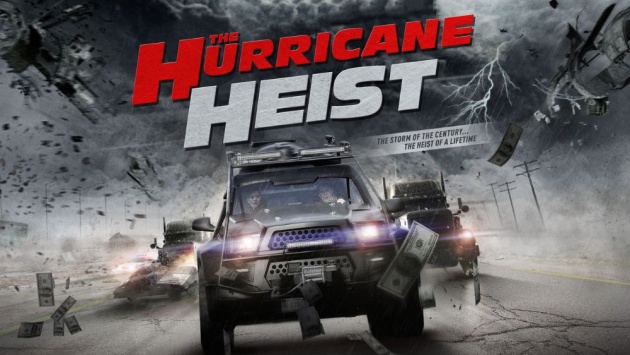 The movie "The Hurricane Heist" - Photo credit: youtube.com
This is a horror film that looks attractive at first glance, but the horror does not work there for 3 simple reasons: a very predictable horror jumps, a totally uninteresting collision with the demon, and an extremely boring story that is still adversely affected by undeveloped key characters in the film.
This film undoubtedly presented itself as one of the worst film projects of 2018. In every sense, it is one of the worst representatives of this year's horror genre, of which Sony film studio should be ashamed. Everything is bad in this movie - inconvincible and very wooden actors performance, unsightly technical side, a sleepy storyline, and the untapped potential of the horrible city legend, laid by Eric Knudsen in 2009.
The film is just a regrettable, weak work not comparable to its predecessor released in 2013 that was a high-quality film project.



Verdict for the movie ESCAPE PLAN 2: HADES - it is a shameful shadow of the predecessor, which can boast only a bored development of the storyline, a poor story, completely dead characters and their insignificant performances, and a tragic technical side. - Amber255 via Bitlanders.com




Credit: bitlanders.com



It is not only bad and in all respects not an interesting movie based on real facts, but the worst film in last ten years about the mafia, which, due to the deplorable scenario, stupid directing, and tragic editing I add to this worst films list. Even the performance of John Travolta that was good enough could not save this film.
The worst movie of this year's fantasy genre, for which should be ashamed not only James Franco and his entire troupe, but also the cinemas that allowed this film to appear in their repertoire. In addition to the idiotic scenario, the regrettable acting of actors, the poor technical side and the seemingly outrageous directing, this film has one plus - it becomes great torture for the people with whom we want to stop communication.
The movie "Future World" - Photo credit: wallpapersden.com
A huge sadness encompasses me when a great movie has a very bad sequel. I could write how the second part of the series disappointed me, but now I should talk about the latest part -Johnny English Strikes Again. I do not feel any pleasure in saying this, but it is undoubtedly the worst Johnny of all. I wanted something more and something different from this part, but I got the same amount of the same average content.
The movie is not really the worst of this year, but it is the same. It is what we have seen several times. And that, well, is just laziness to create something different. So I can't evaluate this movie well.
It is just a poor final of the poor trilogy. The film is exactly the same nightmare as the previous part. It is boring, completely uninteresting, and absolutely not involving the viewer narrative. Only one aspect may attract - the luxury moments of rich people's lives. Not surprisingly, women and girls are reading the books written by James and dreaming of men like Mr. Gray.
In addition, heroes who look like a brother and sister hating each other for the third time were unable to reveal themselves again. Knowing that Kristian has a lot of psychological problems and he is persecuted by the past, filmmakers have not even been able to do something interesting of it. They only showed a few people who influenced his character's formation.
Fifty Shades Freed - Official Trailer - Video credit: FiftyShadesMovie via Youtube.com
I was sitting in a cinema, and it was hard to believe that, in the 21st century, in Hollywood, such storyline's turns are possible. Wow, they were creating not a soap opera but a normal $ 55 million movie. It not even worth to tell about other heroes. All of them just made me laugh at their seriousness and willingness to look cool.
It is easy to perceive film that tries to be funny but does not succeed for many reasons. This tape is the most real mess, and I advise it only to those who want to get a simple two-hour entertainment without any normal storyline and more interesting story. I knew there would not be much violence in the film because of the censorship of the age. But I really did not expect that everything will be so sterile, and creators will not show any blood at all in Venom. It is obvious that no one cared what about the film will be. More important was to make it available to the widest possible audience, so that during the first weekend in the US and around the world the film could make enough money.
All in all, I just want to say one thing - this project is a clear return to 2000 when the very bad superhero films dominated in cinemas. Most often in fantasy movies, the creators try to compensate the weak storyline by powerful special effects that make interesting to watch the movies of this kind in cinemas. But not this time. Taking into account certain scenes of the film, it became clear that the film was hastened to release. I really do not understand how, with a huge budget in 2018, it is possible to create such weak effects.
While reading my blog, check the QUERLO CHAT: What kind of movies do you like?
Though the storyline sounds pretty adorable (weird, but charming) - in the process of its realization, it appears that the entire canon Hollywood horror movie arsenal is used, and this movie is featured by its essentials. And, most importantly, they are realized in such a bad way that I was even sorry for clichés like concepts. I do not know whether it is worth saying something, as nothing fits in this film. If there are clichés in the first plan, then all the other holes are left in the second plan. I swear that such a desynchronization between the characters I never watched on the screen. A complete mess of social contacts. And they were trying to generate humorous details! The humor is so wooden here that I wanted to cry watching this movie.
It is a great example of the Russians trying to copy the Hollywood thriller overwhelms and provides the audience with the lowest level of nonsense that even the worst American channels would not show. Horror zero, decorations worth a few rubles, very bad performance, and effects created by not professionals. That's what the worst horror movie of 2018 offered us.
The Best Movies Of 2018
I consider as the good movies those which give not only a meaningful time in the cinema but also let to experience good feelings while watching them. And no matter if it is horror movies, sensual drama or action thriller. If the film drives you and force to think about something, it is a good movie no matter what genre it belongs to. So do not be surprised that my best films list will include a number of blockbusters, which have become one of the most prominent projects in our country's cinema this calendar year.
These are the top ten films in my list:
I think it is a great film about Spider-Man, may even the best one. At the same time, it is a great or even best Marvel comics' feature film.



The movie fascinates by its non-standard storytelling waves, interesting characters, a great looking technical comic side and, of course, a group of wonderful actors who have lent their voices to charismatic heroes of the film. - Amber255 via Bitlanders.com




Credit: bitlanders.com



This is a wonderful film of the horror genre, which even the biggest aesthetes will not be ashamed to watch. Tense, atmospheric, eerie, with a bright soundtrack, spectacular picture, and excellent acting work of Emily Blunt and Krasinski himself (he chose a good wife for himself!). Another example of the fact that in the right hands, horror is one of the most subtle, deep, and multi-layered genres.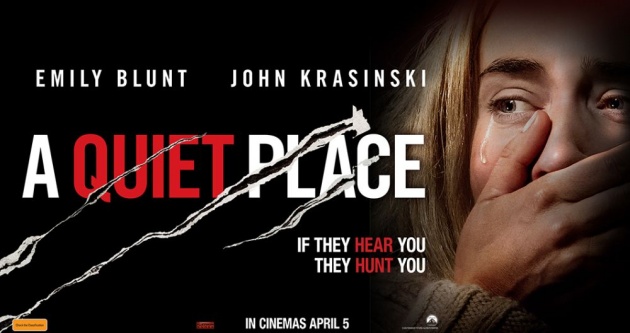 The movie "A Quiet Place" - Photo credit: fastbdmovie.blogspot.com
Steven Spielberg did a truly titanic work. You can count the masterpieces for an infinitely long time, and you can search for bugs in the film, but why? How to describe it? Well, only one word comes to mind with a single intonation: WOW, it's such a power!
The film clearly shows such an unhealthy attitude, it is alarming, and the moral at the end stat: the virtual world is good, but we need to go more often into reality.
Fascinating, albeit quite straightforward, detective, which marks another victory in the format of screen life. The scenario is intelligently built according to the speed rhythm and in time throws up new facts, turning the story of the search for the missing daughter into a kind of roller coaster with dramatic ups and downs. It's a powerful movie! The idea is just gorgeous! To show all events through devices and cameras - this is very original! The plot keeps in the tension until the very end!
It's emotionally thrilling and psychologically complex biographical drama, which is remarkably distinguished from other film projects of a similar nature, due to its appealingly developed documentary-style narrative and realistic technical solutions.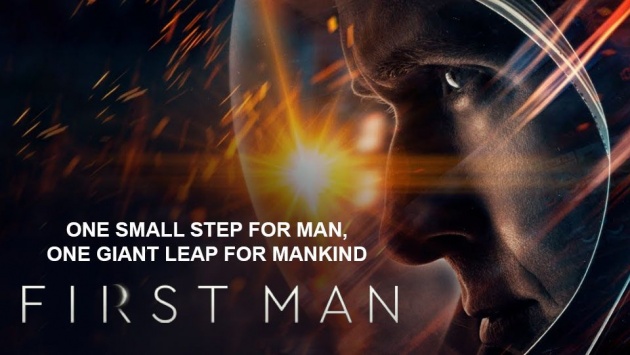 The movie "First Man" - Photo credit:twitter.com
It is so far the most marvelous film of the Marvel universe, which in two and a half hours surprises with incredible scenes and breathtaking technical solutions of directors - brothers Russo, that made me feel amazed by every shot. Most of Hollywood's big budget projects have a serious problem - they start playing with a very high note, they just choke later. With Infinite War everything is different. The unexpected notes sounded at finale and epilogue of the film. This scene was, perhaps, the highest point at which Marvel's film directing and the script has come. It was a risky solution, but it paid off. In this scene, there was the silence in the hall which was not interrupted by any sound. There was a full focus on the screen.
This film is a monument to the Marvel cinema universe. It contains all the components that made this series of films successful and why people love these movies and actors. The Infinite War is the infinite set of all the projects of this series that have been created so far, with all of its distinctive features. Though it could turn into a light mess, Brothers Russo, having put tremendous efforts, managed to make it all.
I think, it is the best mission of Tom Cruise of all time, for which he gave all himself. This movie is not just a wonderful and mind-boggling cascading tricks, a tireless and very dynamic action, an amazingly natural-looking technical side, a strong team of actors, and an incredibly exciting storyline, but still a real example for all modern blockbuster creators what look like a perfect summer movie hit.
Motion-borne, often close-up shots convey the real risks, realism, emotions of characters in the film. Clean camera movements provide sophistication and professionalism to action scenes that perfectly reflect everyday routine of the characters.
Is there anything better than fabulous ice cream on a hot summer day? Probably not. Mission Impossible: Fallout is the heavenly ice cream - delicious, high quality, slow, but pleasantly melting in the mouth, and it seems never boring. This entertaining temptation is sinful, but it is definitely worth the money and time you give it. It's one of the coolest films I've seen in recent years.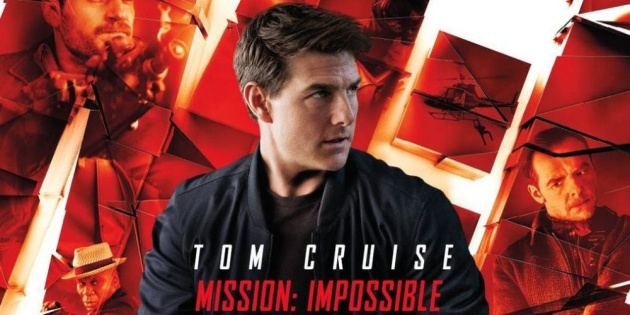 The movie "Mission Impossible: Fallout" - Photo credit: filmyminion.blogspot.com
The film gives the viewer a lot more than the trailer shows. Director Steve McQueen undertook the mission to uncover several important topics at once. For two hours, he openly talks about racial problems, politics, religion, corruption, criminal authorities.



The film, in addition to the performance of strong Viola Davis and Daniel Kaluuya, the emotional Hanzas Zimmer's soundtrack, the presentation of a technically perfect visual part, and an interesting script, also present what we are missing in contemporary cinema - the feeling of naturalness and reality that makes us believe everything that the creators have trying to say us. - Amber255 via Bitlanders.com




Credit: bitlanders.com



It is one of the best Polish films of the 21st century that carries many important messages to the modern man that are to the infinite love, freedom of speech, humanity to each other, and unfulfilled dreams. The film is very allegorical: cold war means not only the offscreen opposition of East and West but also the dramatic relations of the characters. The film seems to be about the past. But in fact, it is extremely relevant in our time. And as if there is no escape from it - just change yourself, go to the other side, where the view is better. Or die.
In addition to the interesting and inspired meaningful storyline, this film is still attracting by the performance of the main actors, carefully dome work of the director Pawel Pawlikowski, raising up the not-so-pleasant historical period, and its musicality with the sensual song.
A movie masterpiece that can be viewed infinitely times and re-experiencing the same feelings as if it were the first review. Strong and Oscars smelling Lady Gaga's performance, amazing and eye-catching Bradley Cooper's directing, soundtrack of stunning beauty, sensationally exhilarating love story, and highly accurate technical exterior - it's just a small part of what makes this film the best year's movie title.
Bradley Cooper explores the struggle of the new with the old and the female with the male, the relationship of fathers and children, the importance of destiny in human life. The film tries to talk about the possibility of coexistence in a single system of dogmatism and doubt, love and hate, affection for loved ones and the need to follow the dream.
A Star Is Born, oficial trailer - WarnerBrosPictures via Youtube.com
On The Final Note
Of course, it is only my opinion that I created after watched about 150 films released this year. There is a lot of movies I have missed; there are a lot of movies that did not reach our country cinemas. I am a fan of films, and even write new films reviews for one blog, but my opinion is nohow related to your wishes to see one or another film. Your taste is your taste; my taste is mine.
I wish I could watch more serious movies, but my choice was limited by a repertoire of our cinema. But still, I am happy about movies of this year as I spent a lot of pleasant hours in the cinema. It was a great pleasure to get familiar with some masterpieces of the films, to see the development of some actors.
Of course, I already saw the official list of 2018 films ratings, and I must say that I did not see all the movies in this list. Anyway, I listed only those movies I have watched only. I repeat, this is absolutely my opinion that can be different to yours.



We love films because they makes us feel something. They speak to our desires, which are never small. They allow us to escape and to dream and to gaze into the eyes that are impossibly beautiful and huge. They fill us with longing. But also. They tell us to remember; they remind us of life. Remember, they say, how much it hurts to have your heart broken." ― Nina LaCour, Everything Leads to You




Credit: goodreads.com



I am waiting for what the new 2019 year will present us. What the movies will delight our eyes? I guess, there will be great movies worth watching, and I will surely continue to write reviews of them.
I wish you to have a good time watching the best movies of 2018
**************************************************************************************************
Thank you for stopping by and reading my blog.
2018, All Rights Reserved.
You are very welcome to join Bitlanders and share your valuable knowledge and opinion.
**************************************************************************************************