Considered by some critics to be one of the worst horror films to come out of the 1970s, The Sentinel is an understandably polarizing movie. Its viewpoint is seemingly puritanical, its tone over-the-top, and its overall style quite dated by now.
But that's not the whole story.The Sentinel is also captivating, challenging, and, at times, very, very frightening.
The story (from the DVD back cover): When a beautiful model, Alison Parker (Cristina Raines), rents an apartment in a gloomy New York brownstone, little does she realize the unspeakable horrors that await her behind its mysterious doors.
Co-writer/director Michael (Death Wish) Winner's approach shifts between restrained yet assured, and over-the-top-out-to-scare-the-hell-out-of-you. For the most part, the combination works, giving the film a polished, confident tone, with plenty of old-school formalism/expressionism to keep things clear and moving forward. It's only during the climax that things go awry and get too hysterical for their own good. The final shot, however, is nothing short of blood-curdling.
It's also worth mentioning that the film has quite a cast, including: Ava Gardner, Jose Ferrer, John Carradine, Burgess Meredith, Deborah Raffin, Chris Sarandon, Eli Wallach, Jeff Goldblum, and Christopher Walken! Recommended.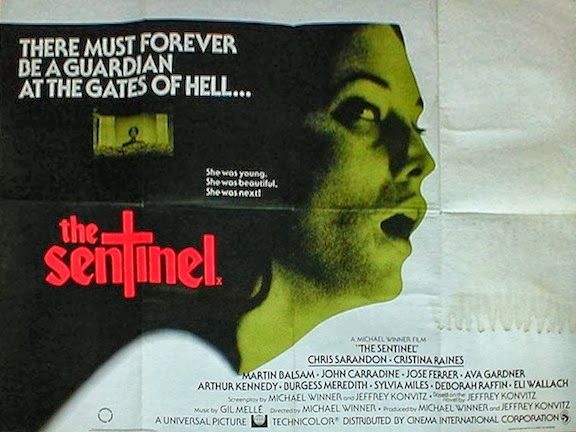 About The Author: Ahmed Khalifa is a filmmaker and writer. He is the author of Beware The Stranger, a horror novel, and Egyptian Gothic: Stories. Both books are available on Amazon here. He is also the writer/director of The Weapon, Egypt's first action/supernatural Web Series, which centers on a vigilante called "The Hunter". You can watch the complete first season, for free, here.