Recent victories in Football and cricket by national team of Afghanistan is enough proof of how talented Afghan people are and specially sportsmen. Their recent victory and major one i.e SAFF championship and qualifying for upcoming cricket mega events, ICC world cup 2015 and ICC twenty twenty world cup which will be held in Bangladesh.
The sports in Afghanistan are managed and look after by Afghan sports federation which promote different sports played all around the globe. Football and cricket are two games that are mostly played and known by people in Afghanistan. These two games have huge fan support throughout Afghanistan and played almost in every street of Afghanistan specially Kabul.
Football is most popular among different games that are played worldwide. Recent victory over Asian champion India has made this sport more popular. Country with such limited facilities winning global event has stunned whole world and forced analysts to change their views about Afghanistan being war torn country.Afghanistan have such a bright future in Football seeing football being played in every street, every ground inf act in every corner of Afghanistan.Currently Afghanistan is ranked on 129 better than Pakistan, India and other neighboring countries with limited facilities.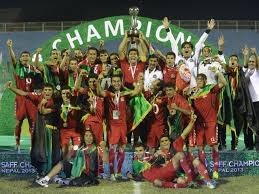 Cricket is another game that is followed and played in Afghanistan with huge fan base. Cricket gain popularity after 2001 when Afghanistan national team started playing cricket matches on international level.Majority of Afghan cricketers have played in Pakistan and have represented different local teams. Recent victory and qualifying for ICC upcoming world cup in Australia and New Zealand in 2015 is major success for Afghanistan cricket team. Players like Nabi, Nowroz Mangal, Hamid Hassan has became so much popular that they have become people first choices when it comes to advertising their products.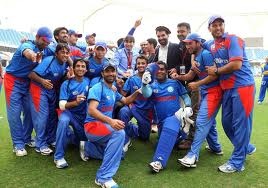 There is no doubt after these major victories that Afghanistan has talent in sports and they need international exposure and funding from international community to groom and train new talent. I see brighter future of Afghan players in sports and i am hopeful sports will play role of national unity and bringing people of Afghanistan all together. My best wishes to them for upcoming mega events.