Recipe :
You eat rice cuisines. You eat the rice pudding. The food is very tasty. Do you ever eat rice dumplings. Yes rice dumplings. To make it, you need
material

1. A cup of rice
2 ½ cups milk
3. Two cups sugar
4. 2-3-ground cardamom
5. Desi ghee
6. Water as required
Make rice dumplings

Take rice first and wash them with clean water. Then put them in a pot with milk and cook over medium heat. When cooking rice and milk to soak completely ,turn off the gas and let it cool. Then make syrup. Take water in a deep frying pan and heat to medium and cook with sugar as per taste(more or less sugar). Then put the cardamom powder.Just boil the water , not making one or two wires, so that the dirt in the syrup leaves, then turn off the Gas.
When Rice gets cooled, grind them on a stone grinder. After grinding it ,properly mix it. Then in a frying pan, heat the ghee in a medium-high heat. When it becomes hot,put some ghee on your hands and make your hands greasy and then take some grinded rice mix, make gulab jamun shaped round design and put it in the heating ghee . Toast them until golden brown color appears. Then put them in the liquid syrup. After 2-3 hours lying in syrup, they are ready to be served.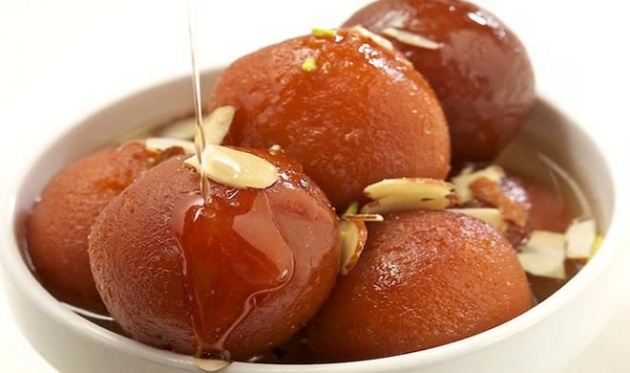 thank you