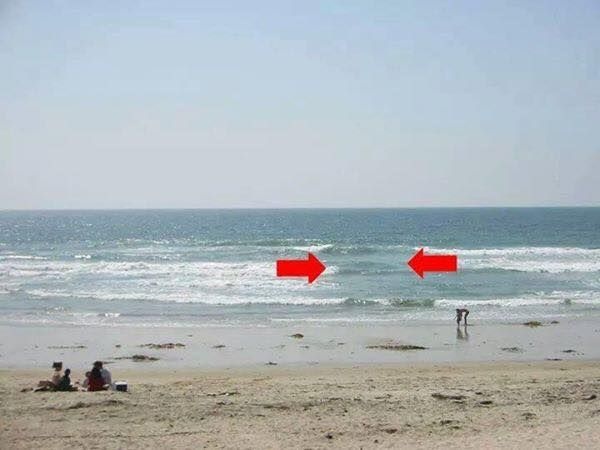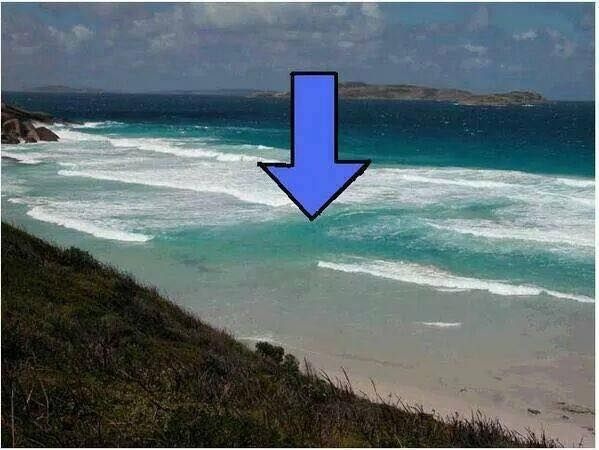 The photos above shows an occurrence called RIP current where waves break strongly and weakly causing the water waves to go in circles and this has been a cause of a lot of deaths while swimming in the sea. There's a real easy way to escape it and it just needs a relax mind and education on the matter. Check the photos below: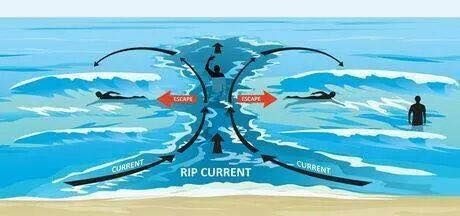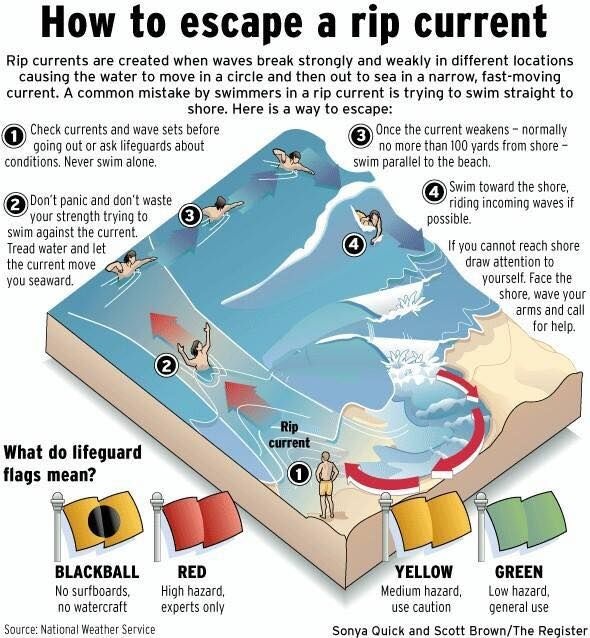 Shared this because there are a lot of cases where in a certain sea or river in the Philippines have been called as deadly or some locals may refer it as a haunted one. But there are really explanations to that cases and this RIP current is one of them.
So always be careful and be informed about these types of stuff, these will help you get out of trouble.