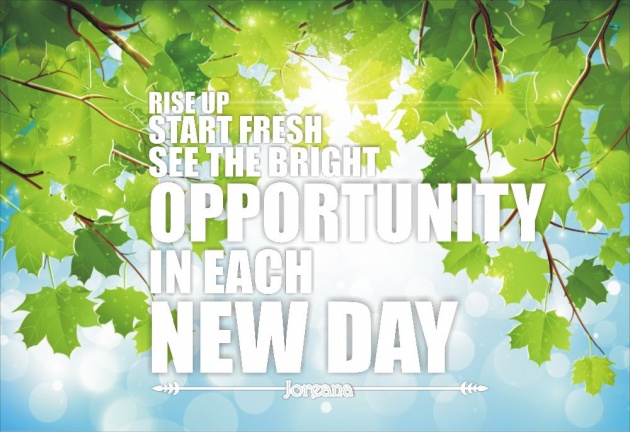 If you can wake up every morning, then go on. Because, you are blessed! Loving what you do. Yeah, it's a good thing that we love what we we're doing. Help and inspire others around you, unconditionally and from the bottom of our heart, to be better than they were yesterday, yesterday already happened, let's forgive who hurt us and forget what we missed yesterday, being more productive each day, then you know you're doing something right in business and in Life.
One of the most important things I've learned is that I perform the best when I'm happy. SMILE , it's a new day! It really does change everything. If I'm happy then I'm being more productive.
Every morning is a chance at a new day! Every morning we are born again.
What we do today is what matters most.
You have to get up every morning & say to yourself,
"I CAN DO THIS".
Wake up and be grateful! Gratitude unlocks the fullness of life.
Start the day right with a smile!
Good Morning & God Bless
EVERYONE.