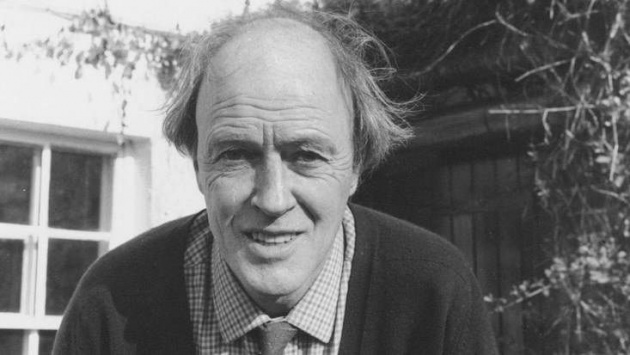 This is Roald Dahl
*Image is credited to Roalddahl.com
And they are considered children's book, why the addiction?
His books may seem small but they are very much well written, filled with lessons and great humor, and that has been my impression with Roald Daha's books.
While I was looking out for books for the younger ones, I was intrigued with these children's books. One book was familiar to me, and that was "Charlie and the Chocolate Factory". I loved that movie since I had a good laugh while watching and at the same time, I learned from the movie. For the story is about more of a family who just has enough to live and still happy about and the man, who owned a chocolate factory that, seemed to have some issue with his father.
But I never had any idea where the movie was adapted and who wrote it. And I learned that it was written by Roald Dahl just a few weeks ago after reading "Matilda".
Then my 14-year old niece asked me over our family dinner if I have more of his books, after she had read few of Roald Dahls too. Now, I am up to write about him and his works, and it starts with knowing who he is.
"We are all a great deal luckier that we realize, we usually get what we want - or near enough." ― Roald Dahl, Charlie and the Chocolate Factory
WHO IS ROALD DAHL?
Roald Dahl was a spy, an ace fighter pilot, a chocolate historian and a medical inventor.
Roald Dahl was born in Llandaff, Wales, on September 13, 1916 to Norwegian parents, Harald Dahl and Sofie Magdalene Hesselberg. He was named after Roald Amundsen, the Norwegian who had been the first man to reach the South Pole just four years earlier. A heroic start in life. But his early years were blighted by the tragic deaths of his older sister, Astri, and his father.
In 1953 Roald Dahl married the American actress, Patricia Neal, with whom he had five children. They divorced after 30 years, and he later married Felicity "Liccy" Crosland, who has furthered Roald's legacy through the foundation of Roald Dahl's Marvellous Children's Charity and The Roald Dahl Museum and Story Centre.
In 1960 Roald helped invent the Wade-Dahl-Till valve, prompted by the need to alleviate the head injuries endured by his son after an accident in New York.
On 23 November 1990, Roald Dahl died at the of age 74. He was buried in the parish church of St Peter and St Paul in Great Missenden - the Buckinghamshire village where today The Roald Dahl Museum and Story Centre continues his extraordinary mission to amaze, thrill and inspire generations of children and their parents.

"For me, the pleasure of writing comes with inventing stories." ― Roald Dahl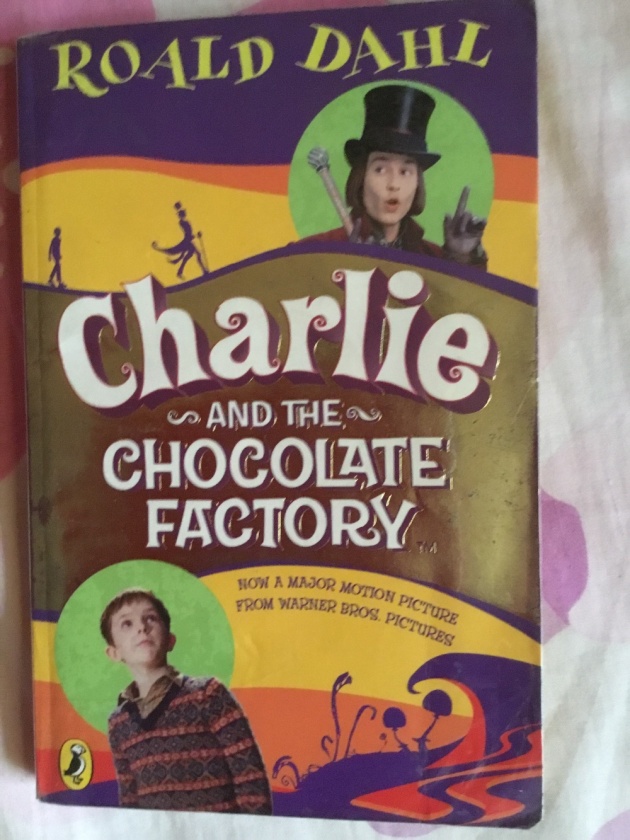 *Image is credited to Rain Tajon
WORKS OF ROALD DAHL.
Before learning about him, I have watched few movies like "James and the Giant Peach", "Charlie and the Chocolate Factory", "Matilda" and "The BFG", little did I know, it was adapted from his books and I was surprised why I really don't have any idea about him. As I was reading about his life and works, I have learned that he had written 39 books and I only have five.
Here are just a couple of his books that I've read so far and what I have learned from them.
1. Matilda. It was published in 1988 by Jonathan Cape in London, with 232 pages and illustrations by Quentin Blake. The book is about the little girl named "Matilda", who loves to read at a very young age. Despite the discouragement from her father, she really gets herself into reading and has been going to the library since they don't have any books at home.
Matilda was not treated very well by her parents and she decided to play prank with her family, from gluing his father's hat, to have that parrot hide into the chimney and be like "ghost" and secretly bleaching her father's hair.
The Lesson.
Never get discouraged and do what you love to do, that summarizes what I have learned from "Matilda".
The book tells me about what reading can bring to a person. I felt sad for Matilda at first but because of her intellectual capability, she somehow gets back to her parents.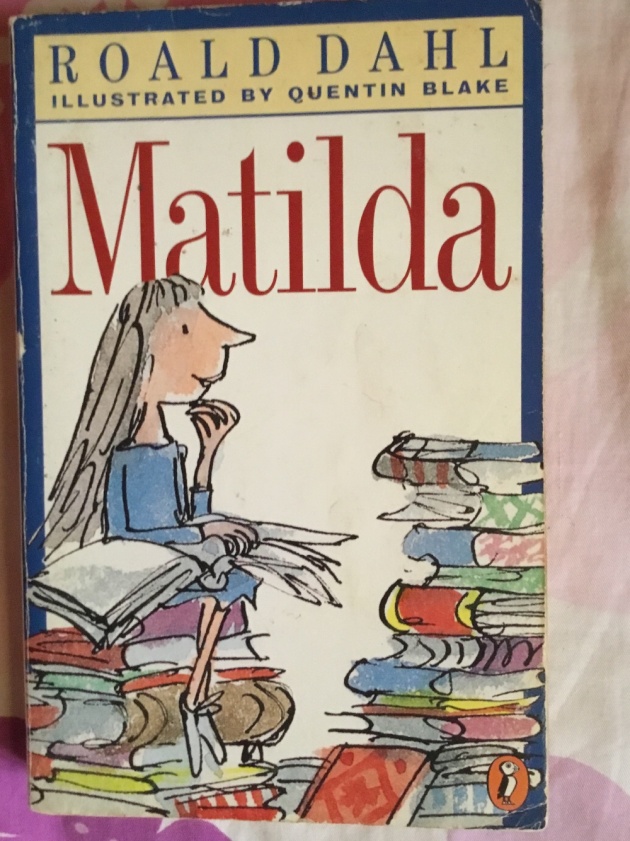 *Image is credited to Rain Tajon
2. " The Twits" was written in 1979, and first published in 1980. And it was the same year I was born. "The Twits" is about a couple, not your typical couple, the couple is Mr. and Mrs. Twits, who are hideous, vindictive, spiteful couple, who live together in a brick house without windows.
You know why they don't have windows? They don't want other people to peep on what they are doing. But they don't know that the windows are meant to look out and not to look into.
They have pet monkeys because they use to be a trainer in a circus, but those monkeys had wanted to go back to Africa where they came from. The monkeys have been friends with the birds since they have been giving them warning about the glue that Mr. Twit is applying on the tree branches, and have the poor birds for pie.
One day, while the couple went out, a plan was made after the monkeys were released from their cage. They wanted to get back to what the couple had done to them and the other birds.
Lesson learned.
In every bad deed, there will always be a bad return. It is as simple as that.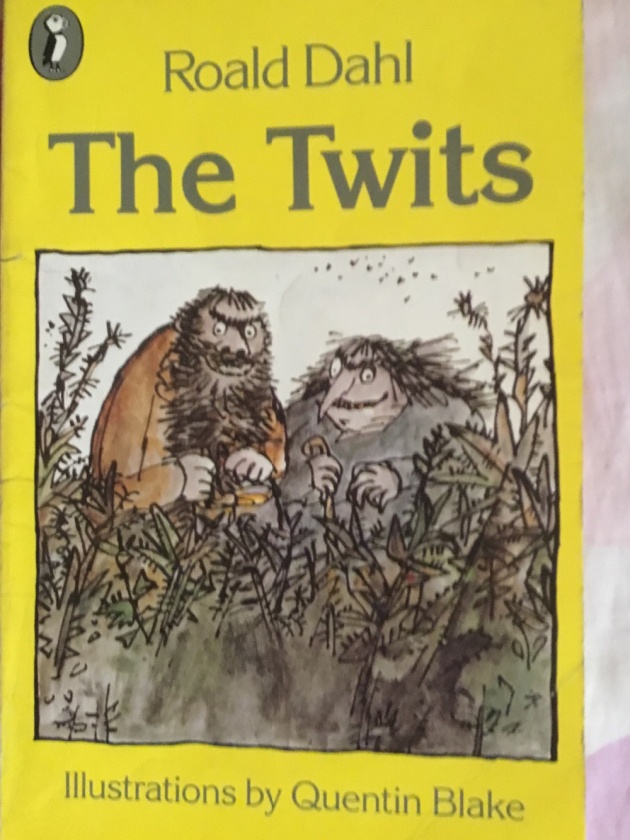 *Image is credited to Rain Tajon
Recommendation/Conclusion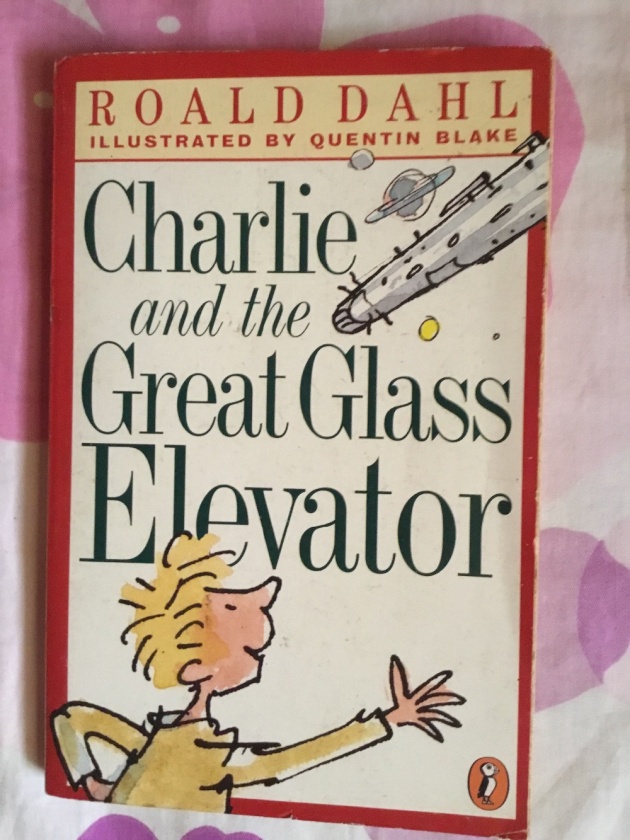 *Image is credited to Rain Tajon
As I get into reading these children's book, I came to know that there is always a kid in us, who laughs easily and always get those simple teachings even on the books.
It might be funny to say this but, during childhood, I never have the chance to read children's book, maybe the reason why I have been so much drawn on his works, but I wanted to recommend the books to my fellow adults too. To remind them of being a kid, learning simple lessons and have them apply to everyday life. And there is nothing wrong with reading children's books.
Now, I am up to reading "Charlie and the Great Glass Elevator" next. And will look more of his books for me to read.
Here is the video of one of his interviews.
*Video is credited to yotube.com via rixarkivet