Hello Bitlanders! I'm back with another movie review! I'd like to share this movie especially to those who love Romance and drama movies like "A walk to remember", "The Notebook", "The Best of Me", "The Longest Ride", "The Choice", "Me Before You", and many more romantic movies then this is a must watch!! Continue Reading below to know a glimpse of the movie!

Photo Credit: https://teaser-trailer.com/forever-my-girl-movie-poster/
Forever My Girl is a film directed by Bethany Ashton Wolf. This romantic Drama film was released on the 19th day of the 1st month of the year 2018 in the United States. This film was based on the book of Heidi McLaughlin entitled exactly the same "Forever My Girl". The movie stars Alex Roe as Liam Page, Jessica Rothe as Josie and Abby Ryder Fortson as Billy.
Watch "Forever my Girl" Trailer below!!
Video Credit: Regal Movies via www.youtube.com
What I really love about this movie besides the story is its soundtrack!! I am somewhat a fan of country music and I just love listening to it because it makes me more relaxed or maybe because it makes me feel good haha anyway I really love listening to any kinds of music. So Listen to these songs which are my favorite soundtracks in the movie! Play it while reading the blog!







Synopsis of the Movie
This movie is all about Liam Page (played by Alex Roe) and Josie (played by Jessica Rothe) who is a couple and will be getting married. They lived in a small town in Louisiana called Saint Augustine. On the day of their wedging Liam Page left Josie in the altar and never contacted her and his family in Louisiana. After 8 years, Liam is already a very famous country singer, but one day after his concert in New Orleans he found out that one of his High school friends died in a car accident which was also the groomsmen on the supposed to be his wedding. After that, he went back to Louisiana for Mason's funeral and he encounters with Josie and his other friends. He stayed with his father which is a Pastor and was cold with him because he did not contact even his father for that whole 8 years but when time goes on with Liam in Louisiana, they slowly understood Liam and accepted him again. While Liam was in Louisiana, he realized that he was not yet over Josie especially now that he discovered they had a daughter. So now watch the movie to know what happens next!! You will not regret watching this film! :D
Main Characters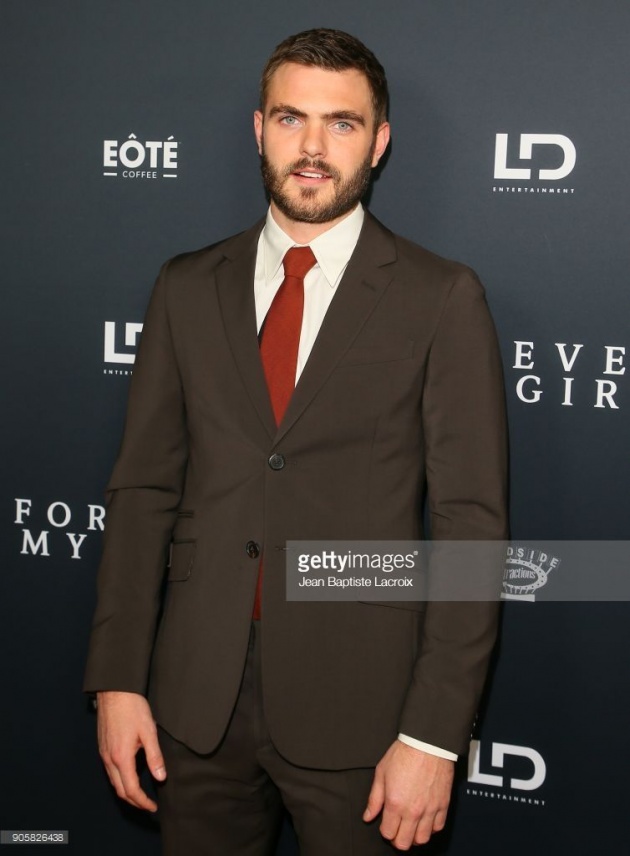 Photo Credit: https://www.gettyimages.fr/photographies/alex-roe-7787682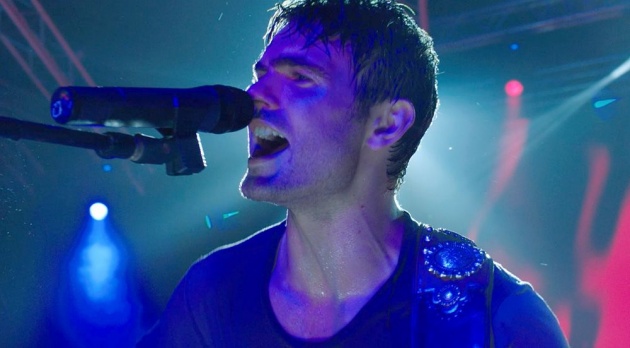 Photo Credit: http://www.justjared.com/2017/06/06/alex-roe-sings-in-forever-my-girl-teaser-trailer-exclusive-video/
Liam Page left Josie in the altar 8 years ago on their supposed-to-be-wedding. He is now a very famous and successful country singer and tours all around America.
Alex Roe is an English film and television actor and was born on May 9, 1990. He participated and starred in many movies and televisions like the Netflix series "Siren", The movie "Fifth Wave", the television series "The Cut", "The Fugitives" and more.
Photo Credit: http://www.justjared.com/photo-gallery/4015856/jessica-rothe-alex-roe-celebrate-forever-my-girl-at-weho-premiere-29/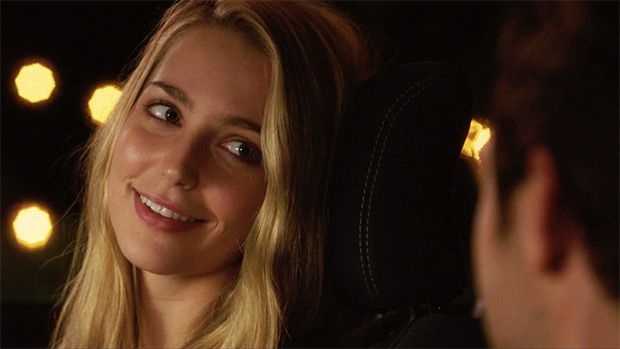 Photo Credit: http://hollywoodlife.com/2018/01/11/forever-my-girl-movie-preview-sneak-peek-video/
One of the reasons why I watched and really liked this movie because of her because I really like her movies and she is just so beautiful haha. So Josie is the bride who was left in the Altar on their wedding day. She called Liam a week after they were supposed to be married to tell him that she was pregnant but Liam did not answer the call that is why Josie never contacted him again and raised their daughter with the help of his brother and Liam's father.
Jessica Rothenberg or Rothe is an American actress who was born on May 28, 1987. Based on Wikipedia she may be best known for her lead role in the 2016 MTV television series "Mary + Jane" and her starring role in the 2017 slasher film Happy Death Day. She participated and starred in more movies like "The Last Keepers", "The Hot Flashes", "Wolves", "La La Land" and in the television series "The Onion News Network", "Happy Endings" and more.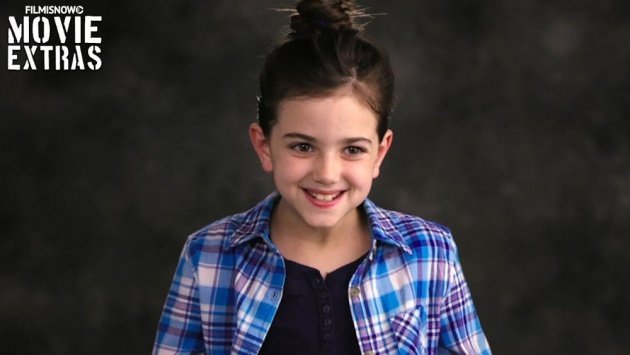 Photo Credit: https://www.youtube.com/watch?v=6OtwHaeXRDI
Billy is their daughter and she was named after Liam's mother. She is already 7 years old when she met her father.
Abby Ryder Fortson is an American child actress who was born on March 14, 2008. Base on Wikipedia again she is best known for the role of Ella Novak in Transparent, Harper Weil in The Whispers, Sophie Pierson in Togetherness and Cassie Lang in Ant-Man.
Other Characters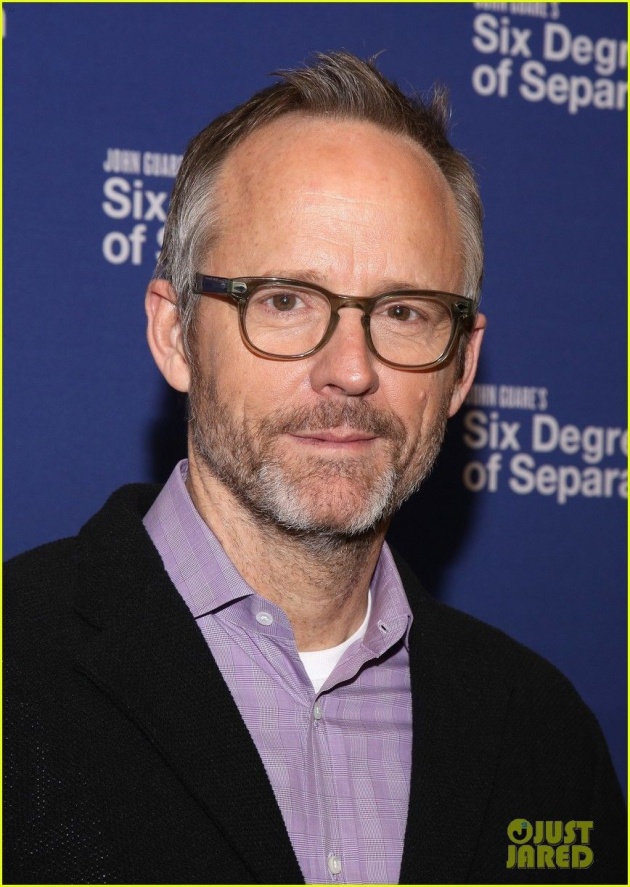 Photo Credit: http://www.justjared.com/photo-gallery/3868603/allison-janney-corey-hawkins-john-benjamin-hickey-team-up-in-six-degrees-of-separation-01/
Pastor Brian is Liam's Father.
John Benjamin Hickey is an American actor who was born on June 25, 1963. He won the 2011 Tony Award for Best Performance by a Featured Actor in a Play for his performance as Felix Turner in the play The Normal Heart.
Stephen T. Riggs as Jake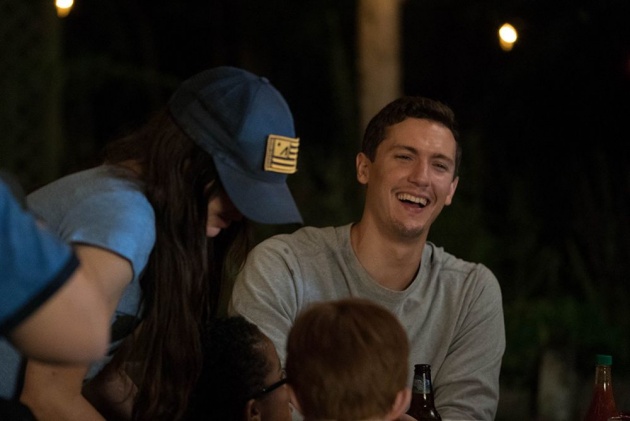 Photo Credit: https://www.imdb.com/name/nm0039192/mediaviewer/rm1903187968
Jake is Josie's brother.
PICTURE SCENES IN THE MOVIE

Photo Credit: https://www.imdb.com/name/nm0039192/mediaviewer/rm215823360
This photo is consist of the main cast which is Alex Roe as Liam Page and Jessica Rothe as Josie with the Film director Bethany Ashton Wolf.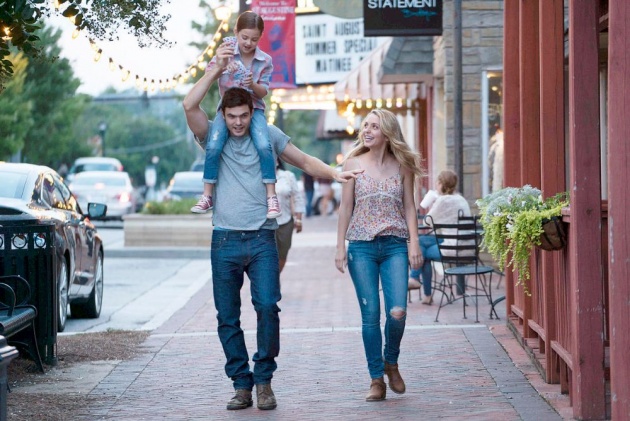 Photo Credit: Stephen Schaefer via www.bostonherald.com
This is one of my favorite scenes in the movie! The whole family was having fun :D
So my father told me about @mannythemovieguy, that bitlanders are giving us a chance to earn higher Buzz Bonus rewards by submitting movie reviews.



"Manny the Movie Guy is a multi-Emmy award-winning film critic who has always had a passion for movies."



Check out this video below which is where @mannythemovieguy is interviewing the cast of "Midnight Sun" which is a film I really want to watch at the moment but it is not in the internet yet only at the Cinemas so maybe if my dad (@trb )saw this blog he will treat me to watch it in the Cinema haha so again watch the video below!
Video Credit: mannythemovieguy
Before ending my blog, check out our Querlo Chat Box for today!!
What kind of movies do you like? :)
This is where my movie review ends! See you in the next one! Thank you for reading!
Author: Ninski

A grade 12 Student who loves to travel, read books and watch movies.