Diya Jalaey Rakhna – a Romantic Urdu Story
Mere shaadi Fahad say howe thee. Fahad meray maamu kay betay thay. Hum dono mukhtalif shehru aur subo main rehtay thay es liyay kuch khaas aatay jatay nahi thay aik dosray kay ghar. Main baeyah kay peya ghar hazaro armaan lay ker aaa gae thee. Suhaag raat ko Fahad ke romantic nay khoobsorat aur yaadgaar bana deya thaa. Waleemay kay foran baad hum dono honeymoon kay liyay shamaali alaaqajat ke tarf chalay gay.
Her raat ko Fahad meray saath beyshumaar romantic baatain kertay aur main shermaati rehti. Aesa lagta thaa kay un ko paa ker dunya ke her khushi paa le hai. Honeymoos say waapis aey tu ghar walo nay purtapaak estaqbaal keya. Aglay din say Fahad nay office jana shoro ker deya. Ghar main mere 2 nunday aur 1 daywur thaa. Un kay saath kuch he dinu main mere khoob dosti hu gae thee. Raatain Fahad ke baaho main un ke romantic baatain suntay aur din un kay behan baayou saath khushgapya kertay.
Aik din Fahad ko main nay office janay kay liyay jagaya tu woh kehnay lagay kay koun sa office? Main kissi office nahi jata. Sonay du mujhay aur tum be meray paas late jao. Main heraan thee aur kamray baahir chali gae. Baahir aaa ker main nay mamaani aur maamu ko Fahad ka yeh mazak bataya tu dono mujh say nazray chura rehay thay. Main nay kamray kay ander aaa ker Fahad ko dobara jagaaya tu woh phir tus say mus na howay aur soay rehay.
Phir raat ko woh romance he ker ray thay apni adat kay aen motaabiq. Phir aaglay din woh mujh say sara zewar yeh kaeh ker lay gay kay kul koe aur design dekha. Change ker kay laa ker deta hu. Raat kafi hu gae thee aur Fahad abhi taak lotay nahi thay. Raat gay jub woh ghar lotay tu un kay mou say tu sharab ke badboo aaa rahi thee. Main heraan thee. Zewar kay baray poacha tu kehnay lagay kay sub joway main haar gya aaj tu. Koe baat nahi agli dafa jeet ker aao ga. Meray tu pero talay zameen nikal gae thee un ke baat sun ker. Phir woh mujhay lay ker bed pay late gay aur pehli tarah mere tarefain kernay lagay. Phir kehnay lagay kay woh meray beghair rehnay ka tasawour be nahi ker saktay. Thoori daer main he woh su gay. Mere aankho say aanso baeh rehay thay. Aglay din aey tu sharab kay nashay main daat thay. Mujh say baat taak nahi ke aur so gay. Phir yeh roaz ka mamool bun gya.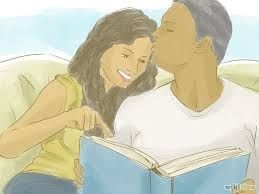 Meray paas aab es kay sawa koe aur chara nahi thaa kay umeed kay diyay kay roshan kiyay rakhti aur Fahad kay rahay-e-raat pay aanay ka intazaar kerti. Shaadi kay 2 saal baad jub mere bete nay unhay pehli dafa " daddy " kaeh ker pukara tu unhu nay bete ko choom leya aur mujhay kehnay lagay kay kul say main nokri shoro ker du ga.