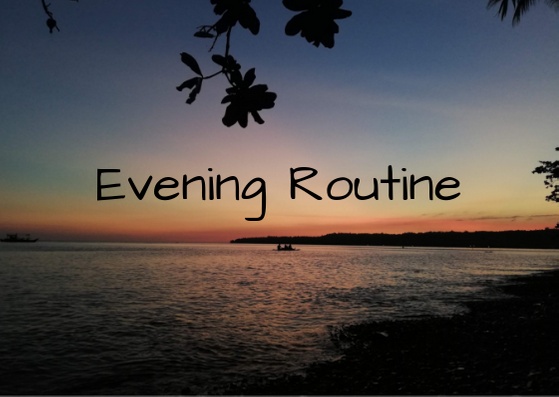 Photo credits: goiinmary via Canva
Video Credits: TaraWhiteTalks via YouTube
Did you know that it's been proven that the key to a more productive day is having a morning routine? However, I believe your morning routine starts with what you do the night before! Because a better tomorrow starts tonight.

On my previous blog, I talked about the morning routines that would help be organized or be productive for the day. But some says that one of the aspects that will help you have a productive day is planning earlier, the night before! Further, doing or having an evening routine will even help you make the next day go more smoothly or more productive.
Morning routines are one of the essential daily routines to do but the evening routines have the most vital role for your daily routine because in contrary to the morning routines, you need to do some things before you start your day or before you get late to your work or in your school. In turn to the evening routine, you will get your best reward for your productive day: having a good night's sleep.
But not everyone has a lot of extra time in the evenings but doesn't mean you can't have a simple routine. Having an evening routine will help you replenish your energy, have a fresh night even though you have a rough day, have a calm, peace and stress relief into your life.

Hence, these are the tips to do an evening routine before hitting your bed.
Steer clear of randomness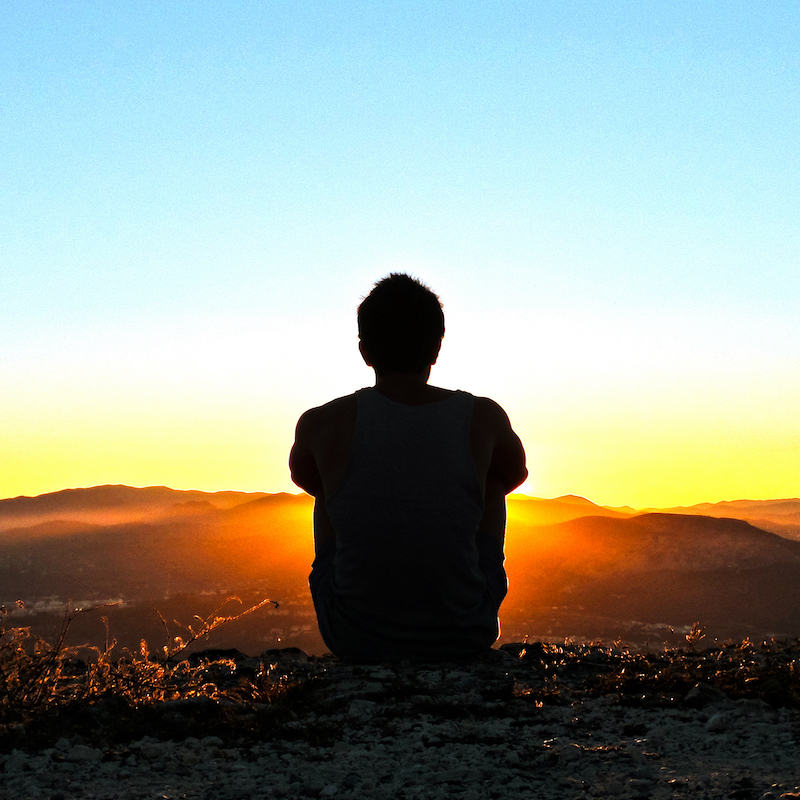 Photo credits: nccih.nih.gov
Most of us, when we arrive from school, work or in the gym we usually start hitting our phones, tv's, laptops or computer or etc. Brendon Burchard says that the brain is firing up dopamine when you have a lot of random things that will run into your mind, and it is one of the cause to have the struggle to sleep. You need to have a quiet time for yourself because you deserve peace and calm in just for a few minutes or even meditate.
Dinner and Family time
Photo credits: early childhood australia
It is actually an option to eat in the evening but you can eat dinner as long as not a heavy meal because it could have different negative health effects or just simply you want to go to bed satiated but not that overly full that you would have a hard time for breathing. You can drink a coffee but not the strong one like a decaf or decaffeination one but caffeine isn't bad at all yet it has a stimulant and should be used mindfully. If you are having sleeping problems, cutting off the caffeine and slowly switching yourself to drink milk at night is generally a good idea.
For my family, one of the quality time we can get every single day is through dinner or after dinner because all of us are busy when the sun will shine. It's either we will watch a movie, talked with each other on or after dinner.
Bath time
Photo credits: neuschloss.com
One way to replenish your energy for the night is having a good shower for the night.
The body temperature tends to be highest during the day it's because when you are active. But as the nightfall approaches, you commence starting to feel sleepy and your body temperature drops. Taking a warm shower ahead of your bedtime, your body temperature will rise hastily, then it will fall rapidly after you get out of the shower. In that reason, it will help you go to sleep faster, so it's a quite good trick to do if you will have a hard time falling to sleep.
Pampering yourself
Photo credits: womenslifestyle.com
Proper skin care helps to keep our outermost surface layer of skin intact. This layer maintains skin's overall hydration and serves as our primary defense against the environment, so keeping it strong and healthy is critical. Harsh cleansers, for example, can damage the outer layer by stripping essential lipids and moisture. Using a proper skin care regimen daily can help preserve this important protective layer. - Dr. Mehmet Oz, MD
After a long stressful day, you need to pamper yourself like having a skincare routine for your skin especially your face needs a treatment (generally if you have been into a dusty place which causes pimples that could lead to acne if it's not treated or oily face) and giving your skin on what it needs. Starting from cleanser, toner, eye cream, treatments (for acne, oily face, or even for anti-aging), hydrating mask or face oil, moisturizer or night cream. And of course, don't forget to have an oral hygiene before or after you pamper yourself.
Actually, you also need to have a skincare routine in the morning but I don't do that except in the evening 2-4 times a week.
Video credits: Harper's BAZAAR via YouTube
Eliminate Negativity
Photo credits: fmidr.com
Protect your enthusiasm from the negativity of others. - H. Jackson Brown Jr.
The moment lay off your body to your bed, your mind will start to think of everything especially to what happened to your day, why did you do this that and those, your problems by your debt, your papers or projects to submit, the meetings to attend, the pimples to eradicate, the bills and so on for the list goes on and on
It is gradually more difficult to sleep if you are stressed out. The brain will continuously work and eventually get confused whether it is time to rest or work. Negative emotions can lower your immunity. It has a big impact on your body particularly to your mind. It carries up to your sleep and affects your health which causing you to lack the necessary rest your body needs.
So shut off your negativity at least for the time when you need to rest. Negativity has no space for our lives, for our minds before we sleep should be filled with positive thoughts.
Do something that you love
The brain lazes when you do something that is very pleasant. The brain refreshed when you are happy which boost your cognitive alertness and productivity. It puts you in a safe zone where you can enjoy yourself for the time being. Doing something that will make you happy before going to bed is one of the best time for your day for it helps to seal the positive energy that will condition your mind on the next day.
A good book is always good, no matter how many times you've already read it. - Osamu Dazai (Bungou Stray Dogs)
For me, since I lost one of my sources to read ebooks (I don't have a lot of books for I can't afford to buy but there are books that I can afford too hehe) I have a time to read again the books that I already finished or the books that I bought but haven't read nor touched since the last time I bought it.
Reading a book everyone night is one of the best one to spend your night. Bill Gates is one richest man in the world, he spends his night reading books before sleeping. The former president Barack Obama is known for a self-professed night owl, he spends practically half an hour night reading to decompress from having a late-night work session.
Photo credits: firrewworkk.blogspot.com

However, there are times I just watched movies, series, drama or anime on the TV, and there are times I am going to draw if my mother would let me borrow her phone for the rest of the night (then, I am going to deprive my self for sleep again). Last year, I have this routine for a month every night to draw anything any mediums will do just to decompress myself and enhance my drawing skills for it would always take me 3 months to 1 year to draw because I am lazy to do one (I have a lot of drawing request that is pending to me hahahuhu
Make a plan or to-do-list
Photo credits: medium.com
It is one of the best things the plan your day to have a productive one is to plan it ahead of time and that is in the evening.
It is frustrating to welcome your brand new day without a clear plan of action. It leads to more interruptions and become less in productivity. Planning gives you a lucid idea of what you aim to do the next day. It also helps you navigate the things you need to attain as an alternative of responding to everyone's needs.
Hence, by planning the night before, the unconscious and the subconscious mind will be working to initiate ideas and solutions and pull information in the past memory to apply in the situation.

Practice Gratitude and Have a Moment of Prayer
Photo credits: staceylynnsworkshop.com
Take a few moments to think about what are you grateful for and who are you grateful in your life.
Having a moment of being grateful can change your mindset generally to your life. And of course, you need to set aside a brief moment for prayer, to put in mind that there are a lot of things to be thankful for Him for the day you had and barely through. It will help you have tranquility and value everything you have.

Sleep early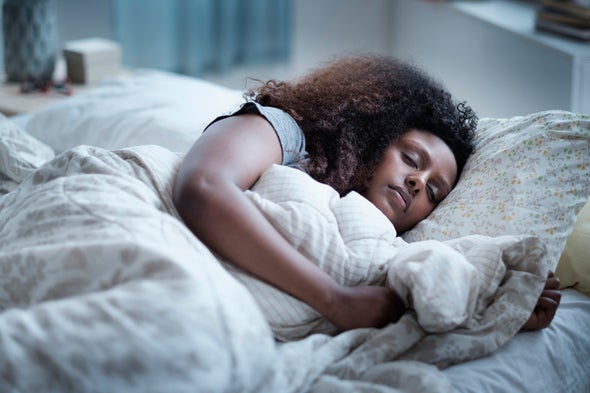 Photo credits: scientificamerican.com
You need to sleep early for you will wake up early in the morning and do your morning routine. And also, sleeping late or having a sleep deprivation will change your mood that leads to irritability, trouble to thinking or in concentration, increases depression and anxiety, it also affect your health.

Bottom Line
You can plan your activities for the next day by planning it at night. It will help you think a lot on what will you do rather than cramming on the things you want to do for the rest the day. All because you prepared it the night before. Pamper yourself every day or every night or occasionally. You need to rest yourself practically your brain at night, for it will get baffled for going to rest or still be working, you can't have a calming mind if your thoughts are filled up with the foregoing and ongoing events in your life or the positive or negative one. So set yourself free to have tranquility at your own.
You will see extraordinary chances and productivity coming your way.
--------------------
Thank you for stopping by!
Thank you for reading!
----------
At your service!