Image Credits punjab.gov.pk
The majority of the population of Pakistan use groundwater resources for drinking purposes. But due to increasing pollution and human activities, water resources are been contaminated gradually. The Provence of Punjab is also suffering from this problem. Contaminated water may contain E.Coli, other bacteria, arsenic, fluoride, and nitrates which are very harmful to our health. Water contamination may cause many serious problems such as urinary tract infection and much more.
video by GOOD Magazine via youtube
Under this condition "Saaf Water Project" is initiated by the government of Punjab. Punjab clean water company was established in 2014 which is now divided in North Punjab clean water company and South Punjab clean water company, so that project could be completed in time. International engineering and management consultants are hired for proper implementation of this project.

Image Credits punjab.gov.pk/
The whole project will be monitored by them.
Social mobilization is the most important part of this project. For this experienced social will provide their services. They will run awareness campaigns for the importance of water and also create water committee.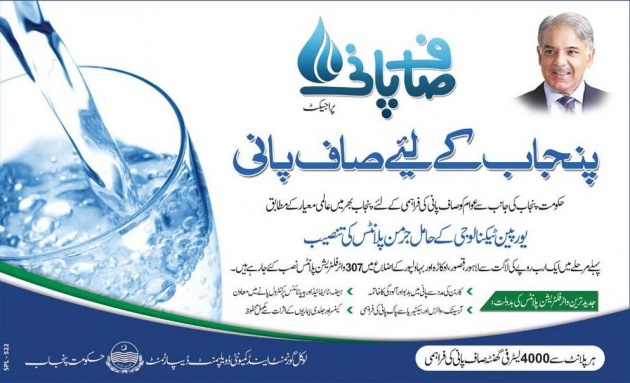 Image Credits punjab.gov.pk/

One the basis of need and other factors whole province is divided into 8 Packages.
Package1
Districts of Faisalabad, Okara, Sahiwal, Kasur, Toba Tak Singh, and Nankana are included in this package. Where13.5 million people will be benefited with clean water facilities.
Package 2
It includes districts of Bahawalpur, Rahimyarkhan, Bodhran, Bahawalnagar. 9.5 million people will be facilitated in these districts.
Package 3
By thus package water filtration plants will be established in Muzafergqrh, Dear Gazi Khan, Rajanpur and Liya and it will facilitate 8 million people.
Package 4
In this package, 6.5 million people of district Chakwal, Rawalpindi, Jhelum and Mandi Bahaudin will be provided with clean water plants.
Package 5
5.3 million people of Sargodha, Mianwali, Bhakhar, Khushab fall in this package.
Package 6
Districts of Multan, Vihari, Jahang, Pakpatan and Khanewal are under package 6 programme (10 million people).
Package 7
Sialkot, Narowal and Gujrat districts will be provided with clean water filtration facilities under package 7 of this project.
Package 8
In 8th package, water filtration plants will be implanted in Lahore, Gujranwala, Hafizabad and Shaikhupura Districts.
According to water conditions and impurities in water Reverse osmosis, ultrafiltration plants and traditional filtration plants are constructed in areas of South Punjab.
Districts of province ate divided on the basis of different factors such as the economy, diseases caused by water etc.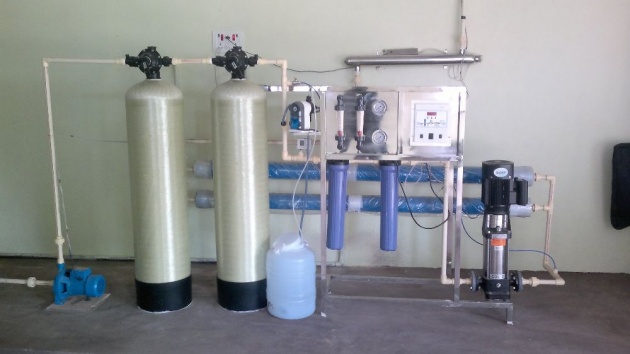 Image credits screen shot from youtube video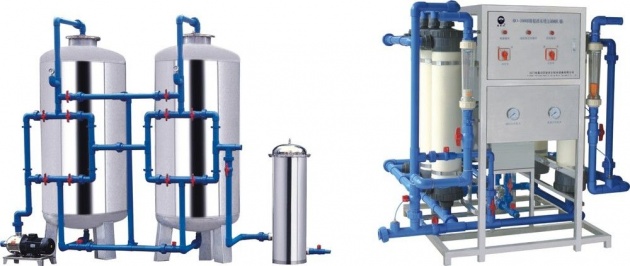 Image Credits alibaba
In the first round of this project water filtration plants are constructed in 37 Tehsils of 10 districts of South Punjab that will provide clean drinking water for millions of people.
Every contractor will be responsible for the plants for 5 years. 3 liter water per person will be provided to the local population. This project will not only provide clean and healthy drinking water to poor rural and urban population but will also produce thousands of jobs in the province of Punjab.
It will be helpful in the fight against food born diseases and bring a pleasant change in health and standard of life.
Thus a great project from the government of Punjab and it should be expanded to all other provinces of Pakistan so that every citizen of Pakistan may drink clean and healthy water.
CEO, PBIT speaking about Punjab Saaf Pani Project video by
PBIT Punjab Board of Investment and Trade