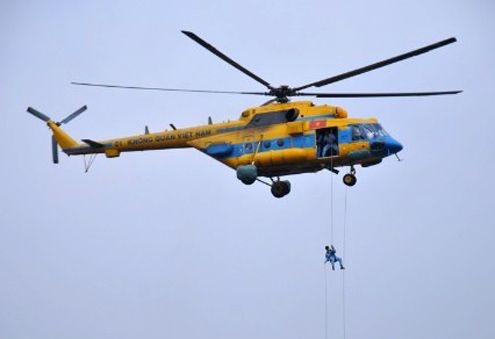 There are 11 people, 10 men and 1 woman clinging on the ladder of a rescue helicopter
Because the ladder is only to withstand the weight of 10 people, should have to sacrifice one person to save the 10 remaining.
Push each other, no one should be let go, the woman immediately said sadly:
- I'm a woman; God gave me birth to help, share all your difficulties and misfortunes, I should be sacrificed for the happiness of man. I will let go for your life.
She has just finished to talk , all ten men happily clapped their hands...