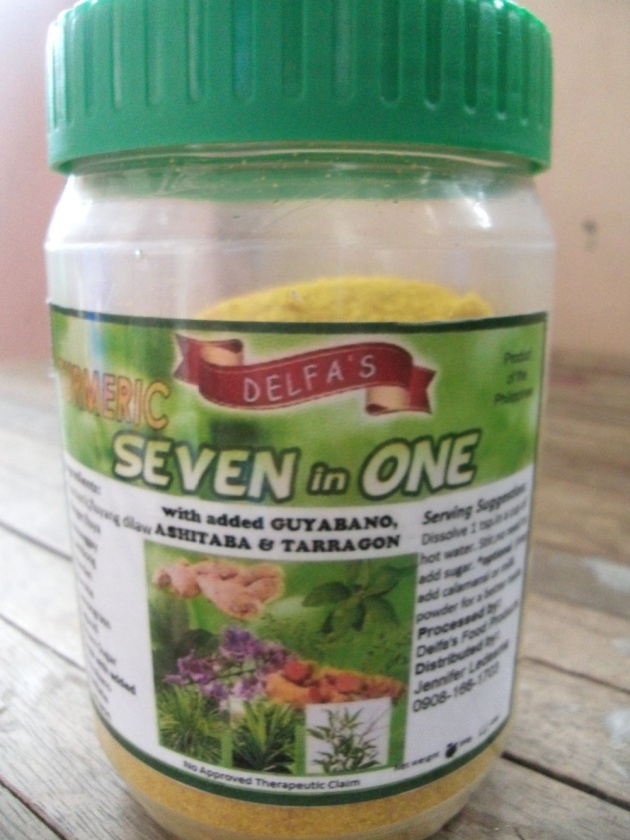 The photo above is a jar of turmeric powder or salabat. Other than the turmeric as its main ingredient, it is also consists of many fine herbs that is good for human health.
The ingredients are as follows:
Turmeric / Luyang Dilaw
Ginger / Luya
Malunggay
Sambong
Pandan
Banaba
Lemongrass
Lagundi
Brown Sugar
Plus an added: Guyabano, Ashitaba, Tarragon
This product is proudly made in the Philippines. My mother added this on her usual daily routine every night before an hour of bed time. Salabat is known to be good especially for those people with a history of highblood pressures. Despite all its ingredients that is known to be healthy and useful, it is still classified as, No Approved Therapeutic Claims.
This is less hassle than preparing yourself a salabat tea with raw ginger. As of now, my mom still continues to drink this like a usual coffee or milk before going to bed. The taste may not appeal to everyone but it is surely healthy!