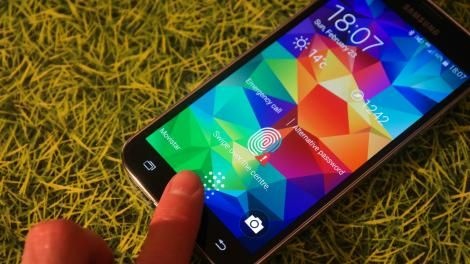 The Samsung Galaxy S6 is rumored to be a major redesign compared to the Galaxy S5, with a new look and materials and massively improved specs.
Now we've learned of one additional way in which the Galaxy S6 might differ from its predecessor, while at the same time becoming more similar to the iPhone: its fingerprint scanner.
The Galaxy S6 will do away with the swipe-style fingerprint reader and gain one more similar to Apple's TouchID sensor, with touch-based recognition in the home button instead of a sensor that requires users to swipe a finger, according to SamMobile.
That also means a larger home button than previous Galaxy phones, altering the line's design in a very noticeable way.
Seems legit
The site heard this from "highly credible sources," and it has a pretty good track record on these things, so this could be legit.
Less certain is what processor the S6 will include, as rumors say it won't be the Snapdragon 810.
The LG G4 could take everyone by surprise