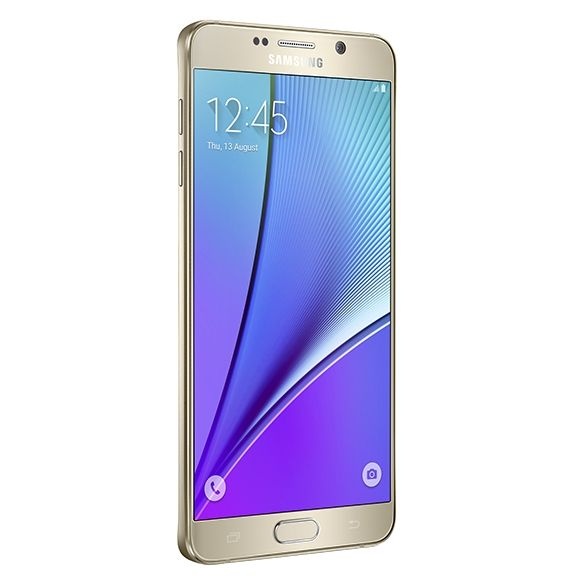 Samsung has finally revealed the 2015 #unpacked event (August 13th) and launched the world's best smartphones the Samsung Galaxy Note 5 and Galaxy S6 Edge+. In the launch event, Samsung has confirmed most of the things that you were waiting for. The best thing is, official Galaxy Note 5 is now available in the market as Note 5 release date was 21st August and Samsung Galaxy Note 5 pre-orders are starting today August 13th. Samsung once again has proved that they are the most premium brand in the Android smart devices.
The Note 4 was a great success for Samsung and there were no competitor for this device in Android phablet range. But when it comes to size, Apple has already joined the war of big gadgets by launching Apple iPhone 6 Plus last year and but Samsung won the flying colours. Without increasing the size of Galaxy Note 5, Samsung engineers managed to integrate little bigger display and yes they have done real compact thing by decreasing the bezel. With no doubts, Samsung Galaxy Note 5 looks beautiful.

Samsung Galaxy Note 5 pros and cons:
Samsung Galaxy Note 5 pros:
Best design and build quality: After the Galaxy S6 and S6 Edge, it was clear Samsung has started manufacturing best designed phones and now Galaxy Note 5 and Galaxy S6 Edge plus are the example of creativity. Moreover, the premium material that is used in the Note 5, making it more Interesting.
Next level of S-Pen: New tweaks are added to the functionality of S-pen making not only unique but a worth buying smartphone the Samsung Galaxy Note 5.
Fast Charging and Wireless Charging: 120 minutes of charging time, 3000 mAh battery works flawlessly for a day. The new wireless charging in the Galaxy Note 5 is decent but may be next Galaxy Note 6 will bring something unique.
Powerful Camera that you will love: Samsung Galaxy Note 5 is powered with the best camera available to any of the smartphones.
Better and efficient display: The Note 5 offers the next level of display performance and the story would go further with the upcoming launches like Samsung Galaxy S7.
Samsung Galaxy Note 5 cons:
No MicroSD Card: 32GB / 64GB is not enough? Yes, we always wanted to see the microSD card slot in the Samsung Galaxy Note 5.
No 128GB Storage Option: Just 32GB and 64GB versions are available. However, you still have to pay more for 64GB, which could also be not enough.
Non-Removable Battery: The new design is one of the best things of Samsung Galaxy Note 5 and on another hand; Note 5 suffered and sacrificed the removable battery.
No Infra-Red Blaster: Other manufacturers are adding new features including infra-red blaster in the phones to expand the usage of phones and it was little surprising in Note 5 as there is in no infra-red blaster.
Samsung Galaxy Note 5 release date world-wide:
Galaxy Note 5 release date – 21st August 2015 – Officially Confirmed!
As per the previous records of Galaxy Note series members, every leading gadget of its series was released in September month and but for the first time in history the new Galaxy Note device is going to launch in August as Samsung Galaxy Note 5 release date is scheduled for 21st August. And Galaxy Note 5 pre-orders already started, wait for a while we will update you the link to buy Galaxy Note 5.
he trend of smartphone marketing is most volatile and new brands are forcing trend to be more and more volatile because of new launches and cheap prices of gadgets. If a leading brand as Samsung or Apple will not bring something unique with time then their small share might be eaten by some other brand because of their newest and most advanced product. So the reason is simple, competition and demand, brought the Galaxy Note 5 release date 1 month earlier to its schedule.