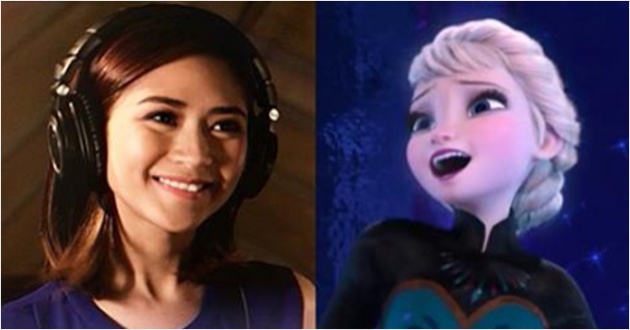 The wait is over Popstar Princess Sarah Geronimo's version of The Glow premiered on Disney Channel. On December 6, 2014 Saturday, the full video was shown on the cable channel.
The 26-year-old singer was now tagged as the new Disney Princess as she followed the footsteps of her fellow coach in The Voice Philippines, Ms. Lea Salonga.
This 3 minute video shows the highlights of the stories of the Disney Princess franchise. The song was mainly about being a 'Princess' deep down in your heart even without having the royal blood. It is about seeing the beauty of yourself without letting anyone else judge you.
The song "The Glow" was originally written as a symbol of Rapunzel becoming the 10th Disne Princess. The original version was sung by Shanno Saunders. It first aired on 2011.
After the premiere on world television, Sarah Geronimo's version was then released online by Disney Channel Asia.
Sarah admits that she was truly happy that she was chosen to do a version of the song for the Disney lovers in the Philippines.
Source: ABS - CBN